PM Modi Acknowledges Indian Americans at White House State Dinner
23 June, 2023 | Priya Rani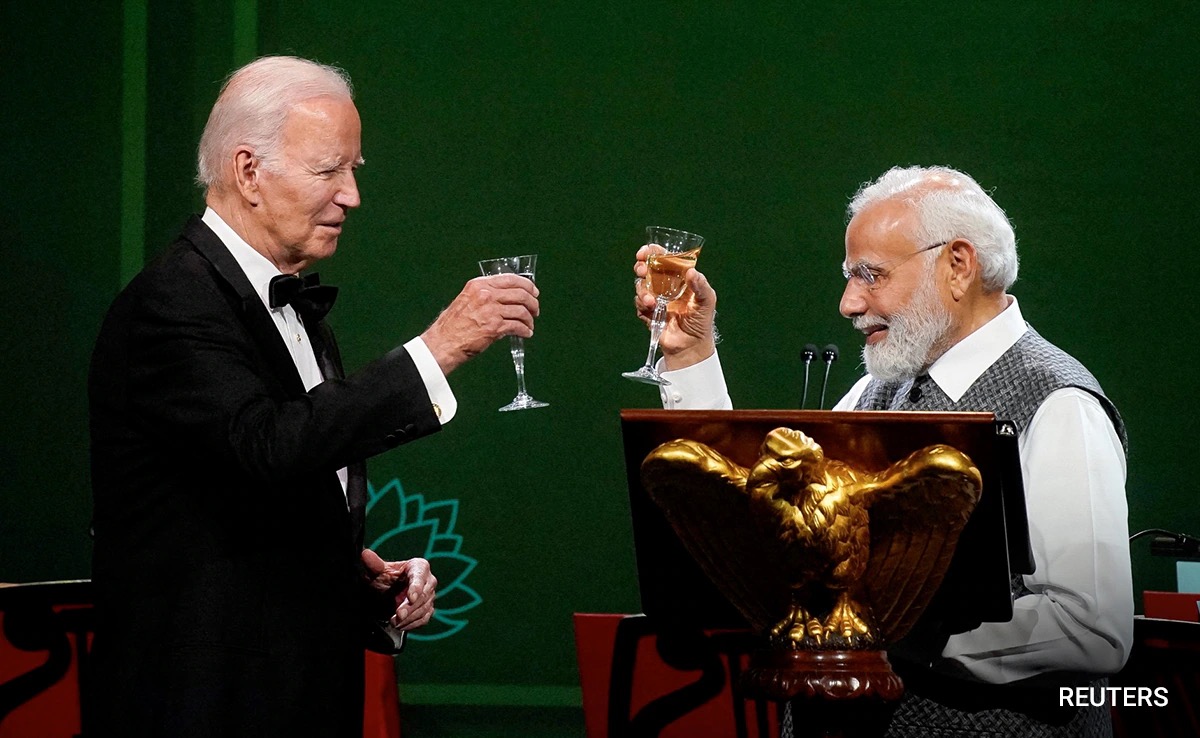 Celebrating Indian-American Achievements: : PM Modi recognizes their
On the 2nd day of Prime Minister Modi's US visit, while speaking at the State dinner held at the White House, PM Modi recognized the remarkable achievements of Indian Americans in the United States.
"Indian Americans have come a long way in the US and have consistently found a respectful place in America's diverse society. They have played a crucial role in further fortifying the inclusive society and economy of the US," expressed PM Modi.
PM Modi thanked President Joe Biden for hosting a wonderful dinner and ensuring the success of his visit. PM Modi stated, "I would like to express my heartfelt appreciation to US President Joe Biden for this wonderful dinner. I would also like to thank First Lady Jill Biden for her hospitality and efforts in making my visit a success. Yesterday evening, you graciously opened the doors of your house for me."
PM Modi further emphasized the significance of the State Dinner, highlighting the presence of people from both countries as "our most precious assets." He said, "This evening is truly special due to the presence of people from our two nations. They are our most precious assets. During our meeting in Japan for the Quad Summit, you mentioned a challenge you were facing, and I am confident that you have resolved it. I hope you were able to accommodate everyone who wished to attend tonight's dinner."
Additionally, Prime Minister Narendra Modi invited President Biden to join him for a toast as they addressed the State Dinner event at the White House. PM Modi conveyed, "There is one more thing left to do tonight—please join me in raising a toast. A toast to our wonderful hosts, President Biden and Jill Biden. Let us raise our glasses to good health, prosperity, and the pursuit of happiness, liberty, equality, and the everlasting bonds of friendship between India and the United States."

President Joe Biden expressed delight in hosting Prime Minister Narendra Modi for the State Dinner, emphasizing the strong bonds of friendship between India and the United States. During the State dinner, Biden stated, "Jill and I have had a fantastic time with the Prime Minister today, during your incredibly productive visit. Tonight, we commemorate the deep bonds of friendship between India and the United States."

Both leaders concluded the event by toasting to the successful meeting and the lasting friendship between their nations at the State Dinner.