"Dream of every Kannadiga is my own…": PM Modi ahead of Karnataka polls
9 May, 2023 | Vaishali Sharma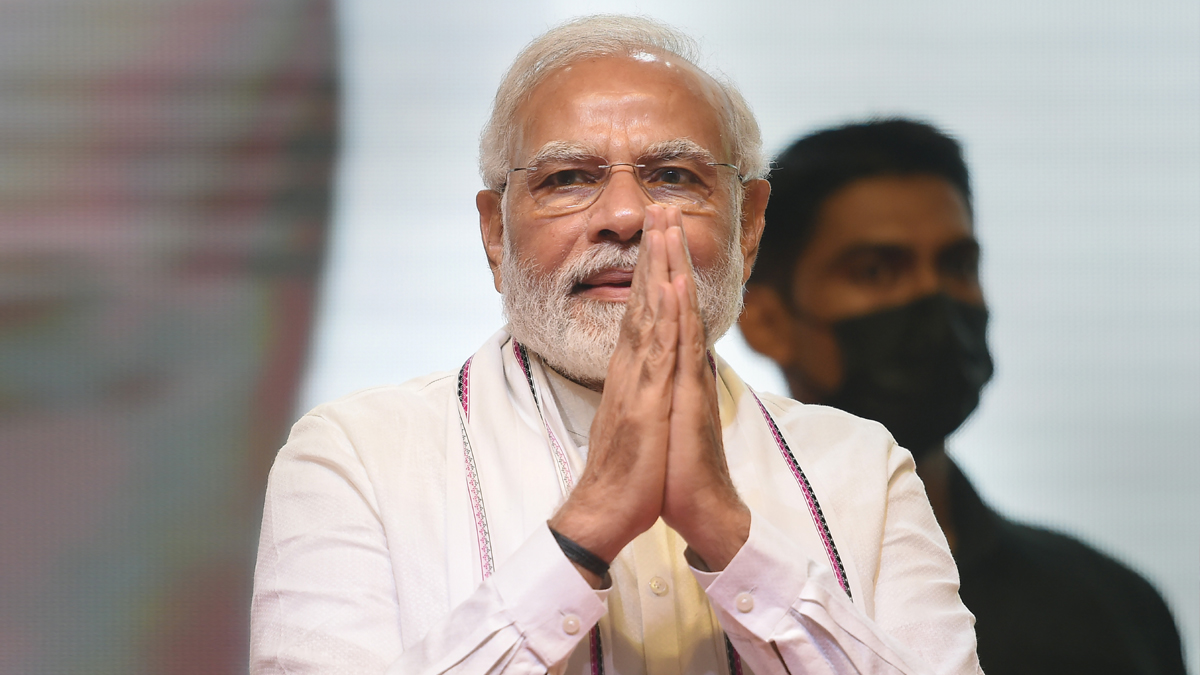 In a video posted on BJP official Twitter handle, PM Modi said, "The dream of every Kannadiga is my own dream. Your resolution is my resolution."
Following the conclusion of the high-voltage campaign for the May 10 assembly elections in Karnataka, PM Modi assured the people of the state on Tuesday that he saw their dreams as his own.
In a video posted on Bharatiya Janata Party's (BJP) official Twitter handle, PM Modi said, "The dream of every Kannadiga is my own dream. Your resolution is my resolution." Highlighting Karnataka's significant role in the country's economy, the PM said, "India is the fifth largest economy in the world. Soon we need to make sure that India is among the top three economies of the world. This is possible only when Karnataka's economy develops at a rapid rate."
Lauding the 3.5-year term of the double-engine government in Karnataka, PM Modi said, "BJP government's decisive, focused and futuristic approach is contributing significantly to Karnataka's economy."
"Even during covid, under the leadership of Karnataka BJP, foreign investment of 90 thousand crore was witnessed yearly. However, during the previous governments, Karnataka saw a yearly foreign investment of approximately 30 thousand crore. This is the BJP's commitment to the youth of Karnataka," the PM added.
Reiterating the party's commitment to the development in the state, PM Modi said, "BJP's government will work with utmost loyalty to improve the infrastructure in cities, advance the transport system, improve quality of life in villages and cities, and ensure that new opportunities are created for women and the youth."
"We want Katnataka to be Number One in investment, industry and innovation. We want Karnataka to be number One in education, employment, and entrepreneurship. BJP is also trying to make Karnataka number One in agriculture too. Karnataka's heritage and cultural competence have been revered," he added.
"For making Karnataka number One, I request you all to cast your vote as responsible citizens on May 10," PM Modi further remarked.
The state's three major political parties, the BJP, the Congress, and the Janata Dal-Secular (JDS), have made every effort to woo voters, making promises and levelling accusations at each other in order to secure a majority in the state's 224-seat Assembly.
The Karnataka assembly will vote on May 10, and the votes will be counted on May 13. The majority threshold for forming a government is 113 seats.
The BJP, despite the anti-incumbency factor, is eyeing a second term in the state and has expressed confidence in retaining power with a full majority.
The Lingayat and Vokkaliga voters will be crucial in the elections. Lingayats make up 17% of the population, while Vokkaligas make up 11%.
Read Also : Indian embassy to temporarily relocate from Khartoum to Port Sudan
Follow us : Twitter