PM Modi Announces 'Meri Mati Mera Desh' Campaign to Honor Fallen Bravehearts
30 July, 2023 | Anupam Shrivastava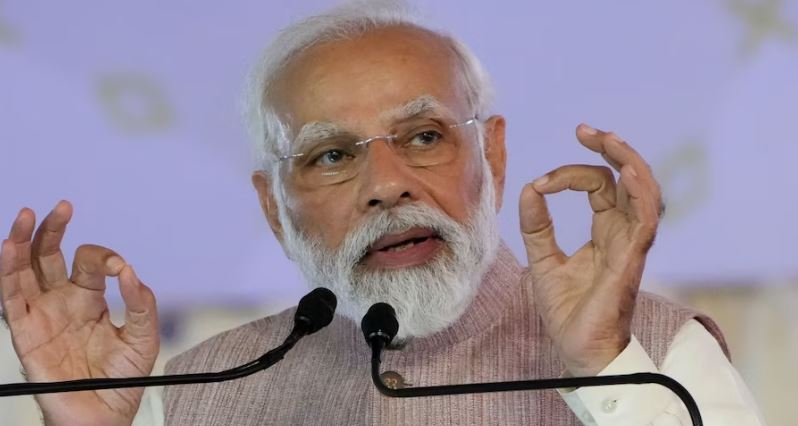 As part of the initiative Amrit Vatika, will be established near the National War Memorial in Delhi which will include the soild and saplings from 7,500 urns from every part of the country.
As India prepares to celebrate Independence Day, Prime Minister Narendra Modi unveiled a significant initiative titled 'Meri Mati Mera Desh' during the 103rd edition of his monthly radio broadcast 'Mann Ki Baat' on Sunday. The campaign aims to pay tribute to the nation's fallen heroes who made the ultimate sacrifice for their country.
"In the midst of the ongoing reverberations of Amrit Mahotsav and with August 15 around the corner, another great campaign is on the verge of being launched in the country. 'Meri Mati Mera Desh' campaign will be launched to honor our fallen bravehearts," stated Prime Minister Modi, addressing the nation.
As part of the initiative, an 'Amrit Vatika' (garden of nectar) will be established near the National War Memorial in Delhi. To create this symbolic garden, soil and saplings from 7,500 urns collected from every corner of the country will be brought to the national capital. This 'Amrit Vatika' will become a grand symbol of 'Ek Bharat Shresth Bharat,' symbolizing the unity and diversity of India.
Moreover, 'Meri Mati Mera Desh' will include special inscriptions installed in lakhs of village panchayats across the country, further honoring the sacrifices of the brave soldiers.
During the broadcast, Prime Minister Modi also urged the citizens to actively participate in the 'Har Ghar Tiranga' campaign, continuing the tradition of displaying the national flag in every household.
The Prime Minister highlighted the government's commitment to water conservation during the 'Azaadi ka Amrit Mahotsav.' Over 60,000 Amrit Sarovars (water reservoirs) have been built as shining landmarks, with plans for an additional 50,000 in progress. This reflects the administration's dedication to preserving the precious resource of water for future generations.
PM Modi also lauded the efforts of the state of Uttar Pradesh, which recently set a new record by planting an astounding 30 crore trees in a single day. This remarkable achievement, part of a campaign launched by the state government, showcases the power of public participation and awareness in environmental conservation.
"I would like all of us to be involved in such efforts to plant trees and save water," urged the Prime Minister, encouraging citizens to take an active role in safeguarding the environment.
As the 'Meri Mati Mera Desh' campaign prepares to kick off, the nation looks forward to honoring its bravehearts and celebrating its unity, diversity, and commitment to conservation. The upcoming Independence Day celebrations will undoubtedly be marked by the spirit of remembrance and collective action.