PM Modi Reaches Greece On First Prime Ministerial visit in Four decades
25 August, 2023 | Anamika Singh Parihar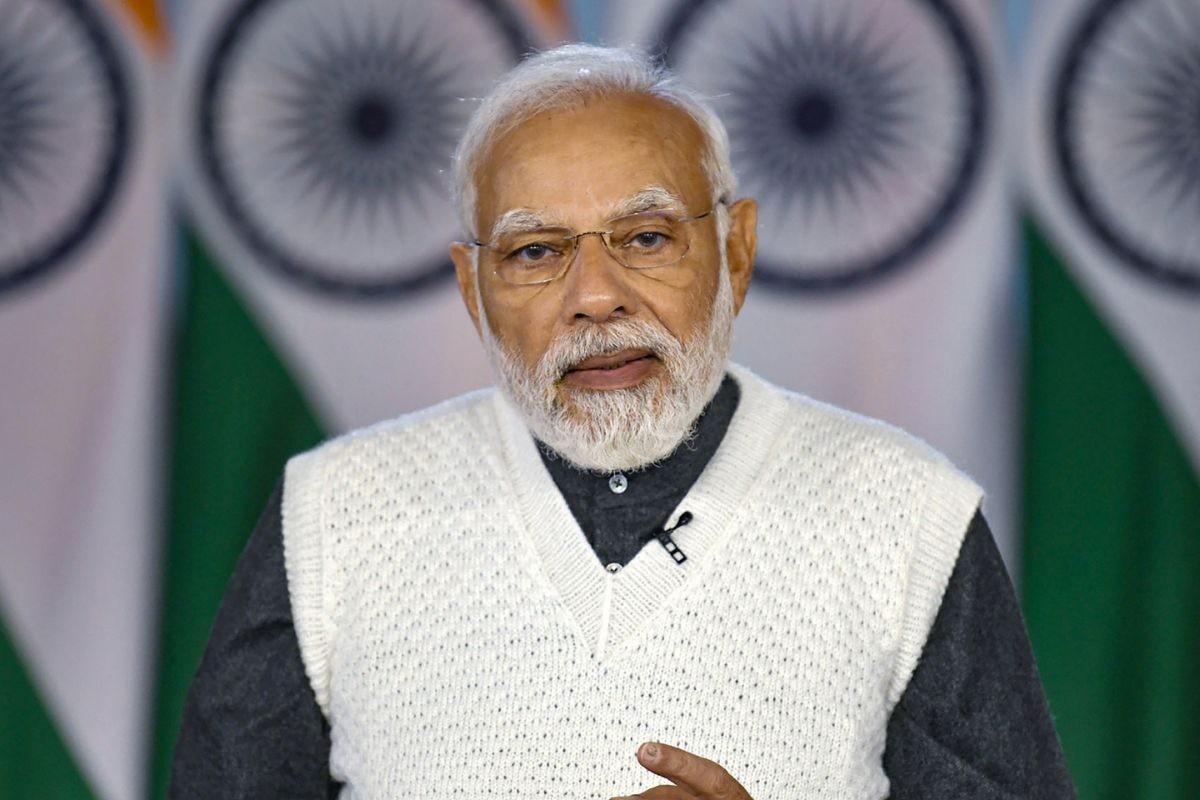 On August 24, PM Modi visited Greece at Kyriakos Mitsotakis' invitation, marking the first Indian PM visit in 40 years.
On August 24, Prime Minister Narendra Modi arrived in Greece for his inaugural visit to the country. The visit comes as a result of an invitation extended by the Greek Prime Minister Kyriakos Mitsotakis. This historic trip marks the first time an Indian Prime Minister has visited Greece in the past four decades.
The most recent Prime Ministerial visit from India to Greece took place back in 1983. A formal reception ceremony warmly welcomed PM Modi upon his arrival. His journey to Greece followed his attendance at the BRICS summit in Johannesburg, South Africa.
"Prime Minister Narendra Modi has just arrived here from Johannesburg after attending the 15th BRICS summit," Official Spokesperson, Ministry of External Affairs, Arindam Bagchi also posted a video on X (formerly Twitter).
Bagchi also said, "A packed day of engagement lie ahead in Athens. He will little later lay a wreath at the tomb of the Unknown Soldier. Thereafter, he will meet the president of Greece and then hold talks with the Prime Minister of Greece."
Outside the Athens hotel designated for Prime Minister Modi's brief official visit to Greece, members of the Indian diaspora gathered. As he arrived, they waved the tricolor flag and displayed signs lauding his leadership. Notably, in 1983, the ex-Prime Minister Indira Gandhi undertook a visit to Greece. In 2019, Kyriakos Mitsotakis, the Prime Minister of Greece, paid a visit to New Delhi. Amidst his time in Greece, PM Modi will engage in discussions with President Katerina Sakellaropoulou.
Prime Minister Modi is set to convene with his Greek counterpart, Kyriakos Mitsotakis, in order to delve into avenues for further enhancing the bilateral relations between their respective nations. The two leaders will engage with business magnates from both countries and are also scheduled to interact with the Indian community residing in Greece. As part of the itinerary, a business luncheon hosted by the Greek Prime Minister is on the agenda.
Foreign Secretary Vinay Kwatra elucidated in an earlier press briefing that Prime Minister Modi is slated to participate in focused and expansive discussions with the Greek Prime Minister, both at a limited level and within the context of a delegation. Subsequent to these talks, both leaders are expected to address the pivotal business sectors of their nations.
Prime Minister Modi had previously crossed paths with the Greek Prime Minister in New York back in September 2019, during the sidelines of the United Nations General Assembly. The rapport between India and Greece rests upon deep-rooted cultural connections, which have gained momentum in recent times through collaborative efforts encompassing maritime transport, defense initiatives, trade, investments, and inter-personal relationships.
Dimitrios Ioannou, the Greek Ambassador to India, expressed his contentment regarding Prime Minister Narendra Modi's forthcoming visit to Greece. He emphasized that this visit, marking the first by an Indian Prime Minister in four decades, will serve as a platform to elevate the enduring friendship between the two nations. He conveyed, "We are pleased to receive him. After 40 years, this visit presents an opportunity to enhance our longstanding friendship" as stated to ANI.
"We (India and Greece) are advancing our cooperation in all important fields including security, culture, trade, economy and technology. This is an important comprehensive partnership… We would like to be the gateway to Europe for India. Our ports can be a gateway for Indian products to enter the European markets…" Dimitrios Ioannou said.
Prime Minister Modi is scheduled to interact with the Indian diaspora in Greece, eliciting their positive response and anticipation. The historical rapport between the two countries has seen visits by former Indian Presidents Abdul Kalam and Ram Nath Kovind in 2018, as well as reciprocal visits by the Greek President and Prime Minister.
Greece holds significance as an important European partner for India, being a member of both the EU and NATO. Its strategic position at the crossroads of Asia, Europe, and Africa adds to its importance, noted Foreign Secretary Kwatra.
During this visit, India and Greece aim to diversify trade and investment, strengthen defense and security ties, collaborate in areas such as infrastructure, shipbuilding, energy, agriculture, education, and migration. This occasion provides a platform for discussing mutual regional and global concerns, deepening bilateral engagement between the two nations, as highlighted by Kwatra.
During the Prime Minister's short official visit, the focus is on strengthening security and defense ties between the two nations. This involves intensifying military exchanges, incorporating Greek capabilities into India's Make in India program, especially in defense production, and considering collaborative efforts in joint production and technology sharing. The objectives were highlighted by Sanjay Verma, the Secretary (West) in the Ministry of