PM Modi attends Hi-tech Handshake says coming together of talent and technology guarantees a brighter future
23 June, 2023 | Anupam Shrivastava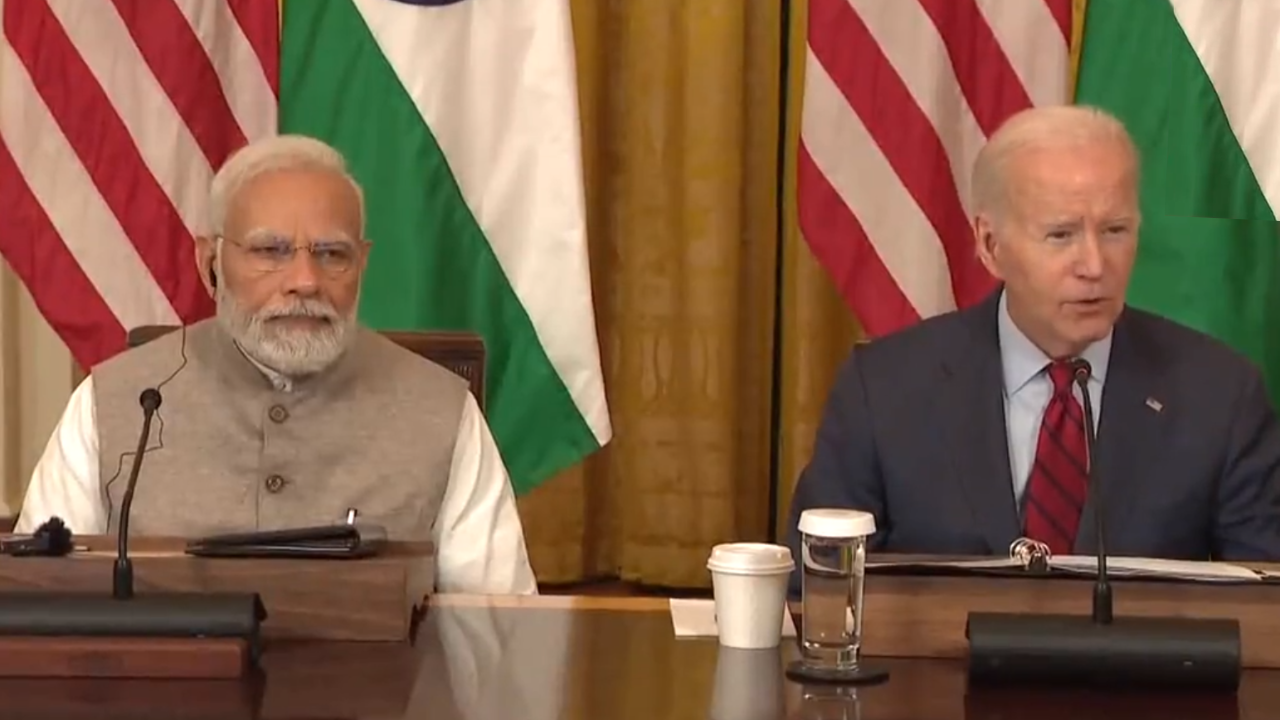 PM Modi along with President Biden met wit the CEOs of various Indian and American Enterprises at Hi-Tech Handshake event.
On the third day of his visit to the United States, Prime Minister Narendra Modi emphasised that the fusion of talent and technology ensures a better future. He was addressing the Hi-Tech Handshake event with top CEOs of the US and India at the White House.
During 'Hi-Tech Handshake' at the White House, the prime minister spoke with several notable attendees, including Microsoft CEO Satya Nadella, Google CEO Sundar Pichai, NASA astronaut Sunita Williams, Mahindra Group Chairman Anand Mahindra, Reliance Industries Chairman & MD Mukesh Ambani, Zerodha & True Beacon Co-Founder Nikhil Kamath, and others.
During the event Hi-Tech Handshake, US President Joe Biden added that India, US "cooperation matters, not just for our own people but quite frankly to the whole world as our partnership is about more than the next breakthrough or the next deal as big as they may be. It is about tackling climate change, about exploring the universe, about lifting people out of poverty, preventing pandemics & giving our citizens real opportunity."
Tech Cooperation to define the India-US Partnership: President Biden at Hi-Tech Handshake
Highlighting the relationship between the two countries, President Biden added that "Tech cooperation will define this partnership" at the Hi-tech handshake.
"India-USA friendship will make our world a better place," Prime Minister Modi stated in a tweet on Friday. The PM also uploaded a video with snippets of his trip to the US. PM Modi is now in the US for his first official State visit and the sixth trip overall.
Prime Minister Narendra Modi acknowledged the advancements achieved by Indian Americans in the US on Thursday (local time), saying that they had contributed significantly to advancing the nation's inclusive culture and economy.
Indian Americans have come a long way and found a respectful place in the US: PM Modi
PM Modi also issued remarks during the State Dinner hosted at the White House and said, "Indian Americans have come a long way in the US and have always found a respectful place in America's Melting Pot. Indian Americans have played a significant role in further strengthening the inclusive society and economy of the US."
Additionally, he complimented US Vice President Joe Biden for coming and organising a beautiful meal. Thursday morning, Prime Minister Modi pronounced that terrorism is an "enemy of humanity" and that there can be no ifs or buts in how we respond to it.
"Terrorism is an enemy of humanity and there can be no ifs and buts in dealing with it. We must overcome all such forces sponsoring and exporting terror," the Prime Minister said, as he addressed the joint sitting of the US Congress on Thursday at the US Capitol Hill. Affirming that the current era is not of war but, dialogue and diplomacy, the Prime Minister added by saying, "We all must do what we can to stop the bloodshed and human suffering." PM Modi stated.