PM Modi: BRICS Offers Discussion Platform For Global South Concerns
22 August, 2023 | Shubhi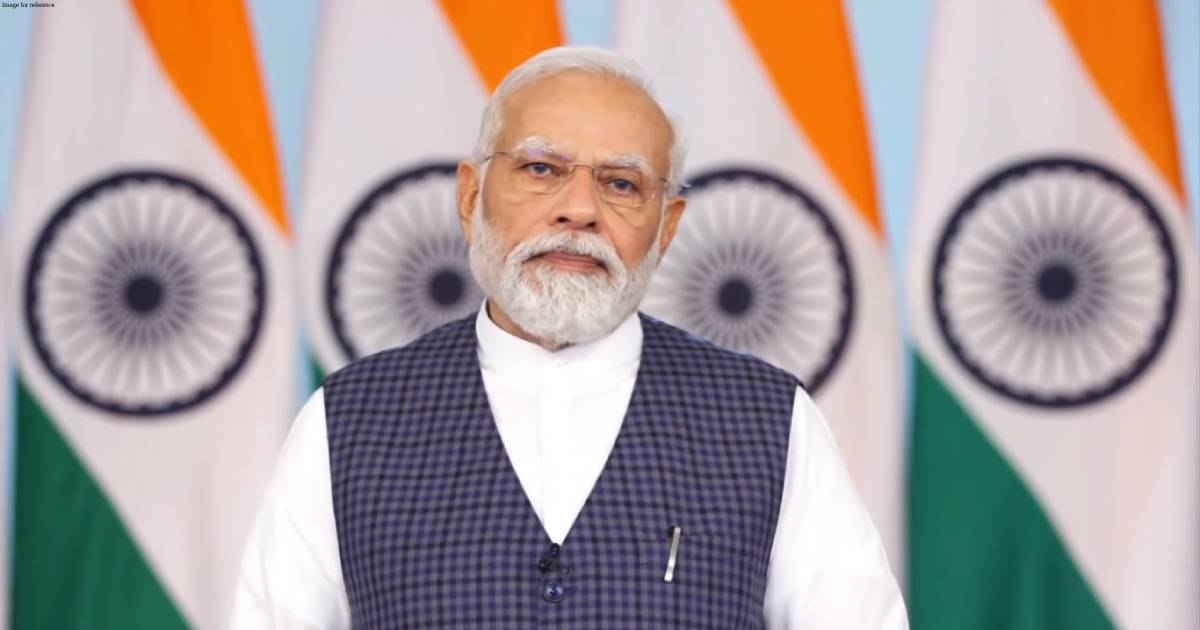 Prime Minister Narendra Modi emphasized that BRICS has actively promoted a robust collaborative agenda across various sectors on August 22
On 22 August, Prime Minister Narendra Modi emphasized that BRICS has proactively fostered a strong collaborative agenda spanning various sectors. He highlighted that the group functions as a platform for discussing matters of importance for the entire Global South.
PM Modi expressed anticipation for conducting one-on-one discussions with "some of the leaders present in Johannesburg".
"BRICS has been pursuing a strong cooperation agenda across various sectors. We value that BRICS has become a platform for discussing and deliberating on issues of concern for the entire Global South, including development imperatives and reform of the multilateral system," the PM said in a statement.
On the invitation of Matamela Cyril Ramaphosa, the president of South Africa, PM Modi will depart for the continent to take part in the 15th BRICS Summit.
Brazil, Russia, India, China, and South Africa make up the group known as BRICS.
From August 22 to 24, there will be a BRICS summit. PM Modi's third visit to South Africa aligns with the 30-year celebration of their diplomatic relations.
In his statement before departing for the visit, the Prime Minister remarked: "I am visiting the Republic of South Africa from August 22-24, 2023 at the invitation of Cyril Ramaphosa, President of South Africa, to attend the 15th BRICS Summit being held in Johannesburg under the South African Chairmanship."
The PM further said: "During my stay in Johannesburg, I will also participate in BRICS–Africa Outreach and BRICS Plus Dialogue event that will be held as part of the BRICS Summit activities.
I look forward to interacting with a number of guest countries that have been invited to participate in this event."
After three years of virtual meetings due to the Covid-19 pandemic, the upcoming BRICS Summit will mark the return to in-person interactions. While Russian President Vladimir Putin will participate remotely, the Russian delegation, headed by Foreign Minister Sergey Lavrov, will be present.
Additionally, he will take part in a unique occasion with the theme "Brics – Africa outreach and Brics plus dialogue".
Following the BRICS Summit, a subsequent event will take place involving numerous countries, primarily from Africa, as per South Africa's invitations. Subsequently, the Prime Minister will journey to Athens, Greece, at the invitation of Greek Prime Minister Kyriakos Mitsotakis on Friday. The Prime Minister expressed that this visit holds significance as he will be the first Indian Prime Minister to visit Greece in four decades.
"Contacts between our two civilizations stretch back over two millennia. In modern times, our ties have been strengthened by shared values of democracy, the rule of law, and pluralism. Cooperation in diverse sectors such as trade and investment, defense, and cultural and people-to-people contacts have been bringing our two countries closer," the Prime Minister commented on the historical and cultural connections between India and Greece.
"I look forward to my visit to Greece opening a new chapter in our multifaceted relationship," he said.
Also Read: Telangana: BRS announces candidates list for State Assembly Polls
Catch all the Latest Business News, Breaking News Events, and Latest News Updates on NewsX)