PM Modi congratulates Agniveers on being pioneers of path-breaking Agnipath Scheme
16 January, 2023 | Pragati Singh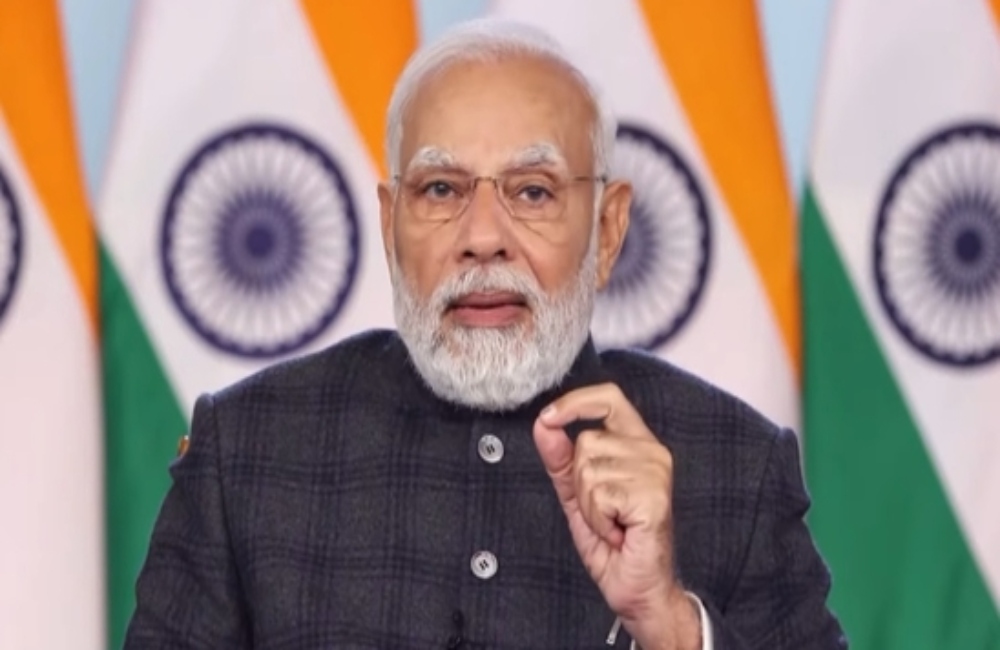 PM Modi hailed the first batch of Agniveers from the three Services on Monday, calling them "pioneers of the path-breaking Agnipath Scheme."
Prime Minister Narendra Modi hailed the first batch of Agniveers from the three Services on Monday, calling them "pioneers of the path-breaking Agnipath Scheme."
The prime minister emphasized that this innovative program would be a game changer in strengthening our Armed Forces and preparing them for future challenges. The three services are recruiting teenagers between the ages of 17-and-a-half and 21 under the Agnipath initiative, which was launched on June 14, last year, for four years with the option of retaining 25% of them for another 15 years. The upper age restriction for 2022 has been raised to 23 years.
Addressing the first class of Agniveers who have begun basic training via video conference, PM Modi stated that the young Agniveers will make the Armed Forces more youthful and tech-savvy.
He praised the talent of Agniveers, saying that their enthusiasm reflects the courage of the military services, which has always maintained the national flag flying high.
He stated that the experience they would gain via this chance will be a source of pride for the rest of their lives.
Prime Minister said, "New India is filled with renewed vigour, and efforts are underway to modernise our armed forces as well as make them Aatmanirbhar."
He said that in the 21st century, the way wars are fought is changing. Discussing the new fronts of contactless warfare and challenges of cyber warfare, he said technologically-advanced soldiers will play a key role in our armed forces.
"The current generation of youth especially have this potential, and so the Agniveers will play a leading role in our armed forces in the times to come," he said.
The prime minister also spoke about how the Agnipath initiative will further empower women. He expressed his delight at how women Agniveers are bringing pride to the Naval forces and voiced his desire to see women Agniveers in all three forces.
He also mentioned how women are leading armed forces on numerous fronts, mentioning women troops stationed in Siachen and women piloting sophisticated fighter jets as examples.
Modi stated that being assigned in different places will provide Agniveers with unique experiences and that they should endeavor to acquire multiple languages as well as different cultures and ways of life.
"Teamwork and honing of leadership skills will add a new dimension to their personality. He exhorted Agniveers to remain curious about learning new things while simultaneously working on bettering their skills in the fields of their choice," the PM said.
Hailing the potential of the youth and Agniveers, Prime Minister concluded by saying that they are the ones who are going to provide leadership to the nation in the 21st century.