PM Modi holds fruitful meeting with Council of Ministers, exchanges views on policy-related issues
4 July, 2023 | Anupam Shrivastava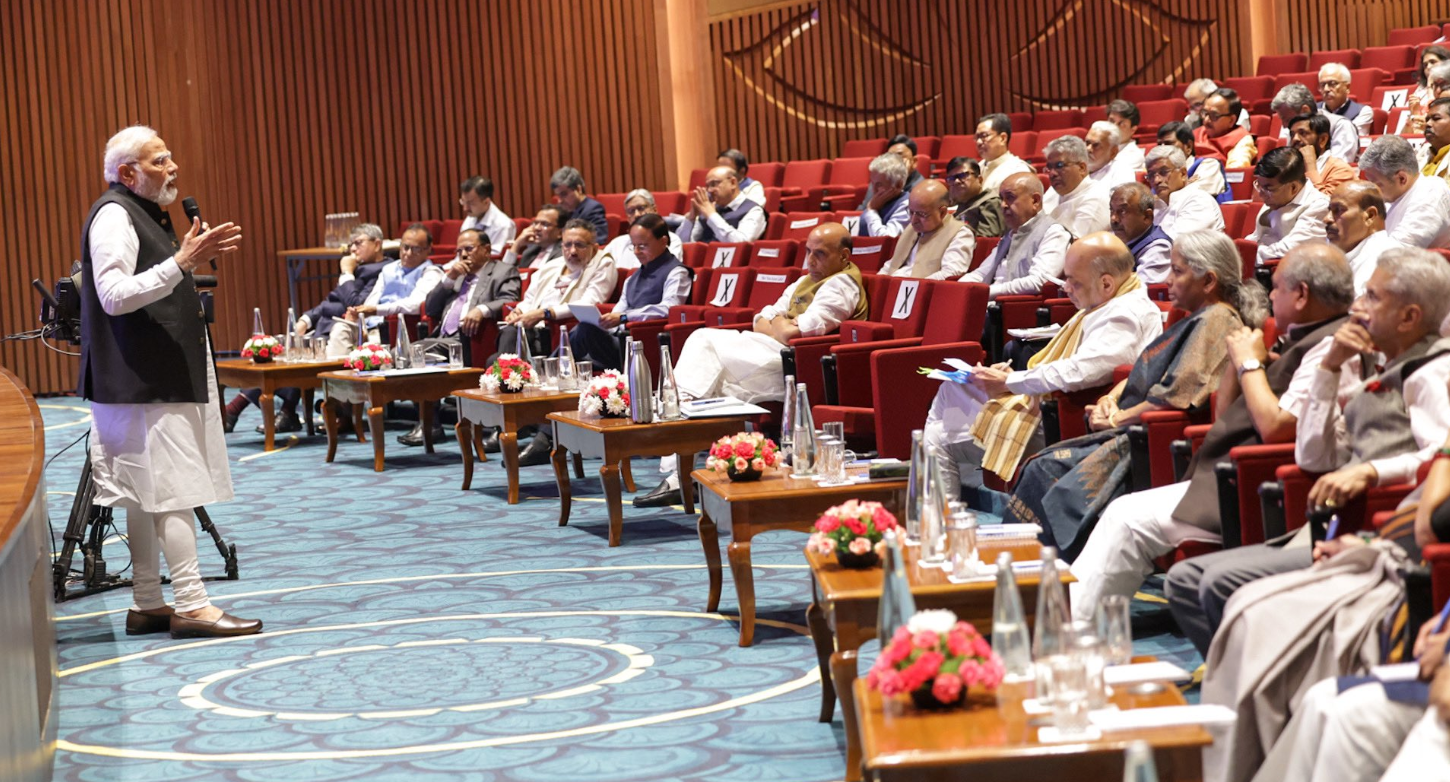 The meeting was held in newly built Pragati Maidan Convention Centre where PM Modi discussed policy related issues.
Prime Minister Narendra Modi chaired a meeting of the Council of Ministers at the Pragati Maidan Convention Centre on Monday which was announced as successful by him later on.
"A fruitful meeting with the Council of Ministers, where we exchanged views on diverse policy-related issues," the Prime Minister said in a tweet. The Council of Ministers was thereafter seen exiting the Pragati Maidan Convention Centre following the meeting.
Ministries to provide report on Centre's schemes
According to sources, certain ministries will likely provide a report on the various central programmes and how they were carried out. They said that such conversations had previously taken place at Council of Ministers sessions.
The government is putting up the agenda for the Parliament's monsoon session, which will start on July 20. To put the government in a corner, the opposition is expected to bring up the UCC issue.
BJP to convene meetings for upcoming assembly elections
The Union Home Minister Amit Shah, BL Santosh, and BJP National President JP Nadda met with Prime Minister Narendra Modi last week. On July 6, 7, and 8, the BJP will convene regional meetings for the first time in each of the three zones—the eastern, northern, and southern.
In addition to preparing for the upcoming Lok Sabha elections, the BJP is also preparing for the upcoming Madhya Pradesh, Rajasthan, Chhattisgarh, Telangana, and Mizoram assemblies elections.