PM Modi Holds Meeting with Senior Union Ministers to Discuss Govt's Strategy in Parliament
10 August, 2023 | Anamika Singh Parihar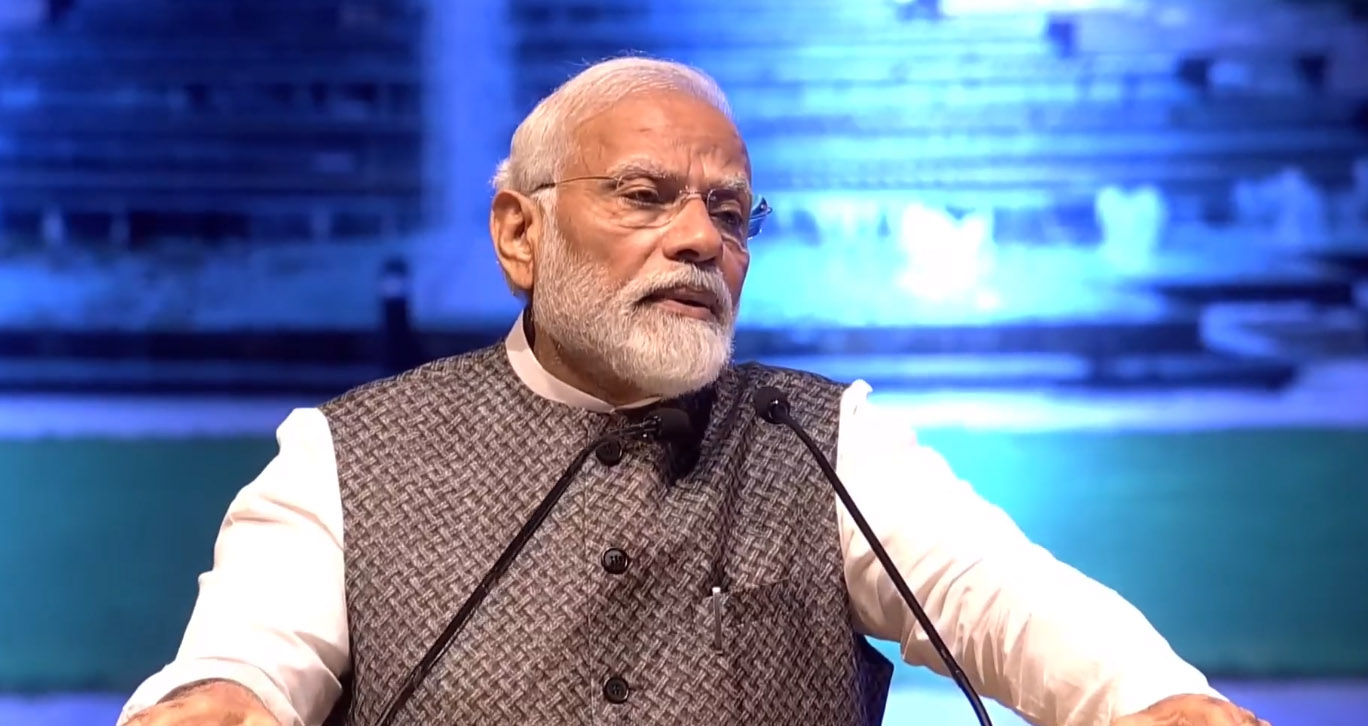 Defense Minister Rajnath Singh on Wednesday, said, "The PM will be present in the House on Thursday to reply to the no-confidence motion."
On Thursday, Prime Minister Narendra Modi held a meeting with Defense Minister Rajnath Singh, Parliamentary Affairs Minister Prahlad Joshi, and Union Ministers Piyush Goel and Arjun Ram Meghwal. They discussed the government's approach in Parliament. Additionally, PM Modi is prepared to speak in the Lok Sabha regarding the Opposition's no-confidence motion against the NDA government.
Defense Minister Rajnath Singh, confirming the PM's presence at the Parliament on Wednesday, said, "The PM will be present in the House on Thursday to reply to the no-confidence motion."
On July 26, the opposition put forward a no-confidence motion against the Modi government, and Lok Sabha Speaker Om Birla approved it. Today, Prime Minister Narendra Modi is confronting his second no-confidence motion in Parliament, marking the first such instance in his current term as PM.
On Tuesday, Congress MP Gaurav Gogoi started discussing the motion, which eventually led to a heated disagreement between the Opposition and the government. The Parliament has been facing disruptions over various matters, including the Manipur violence, since the start of the Monsoon Session on July 20.
Opposition leaders are insisting on a comprehensive debate about the matter, which involves the prime minister addressing Parliament. Both the Lok Sabha and Rajya Sabha have experienced frequent interruptions due to loud disruptions caused by opposition leaders.
In the Lok Sabha, Union Minister Amit Shah made a plea with 'folded hands,' urging an end to the three-month-long cycle of violence in Manipur. He called upon the Kuki and Meitei communities to engage in dialogue, emphasizing that violence is not a solution to any issue.
For the past three months, Manipur has been experiencing turmoil due to ethnic conflicts between two tribal groups, the Meitis and Kukis. The situation arose when the Manipur High Court suggested the state government consider granting Scheduled Tribe status to one of these communities.
Also Read: China's Economy enters into Deflation for the First Time in More Than Two Years