"Congress divided brothers, made states fight among themselves": PM Modi in Karnataka
7 May, 2023 | Pragati Singh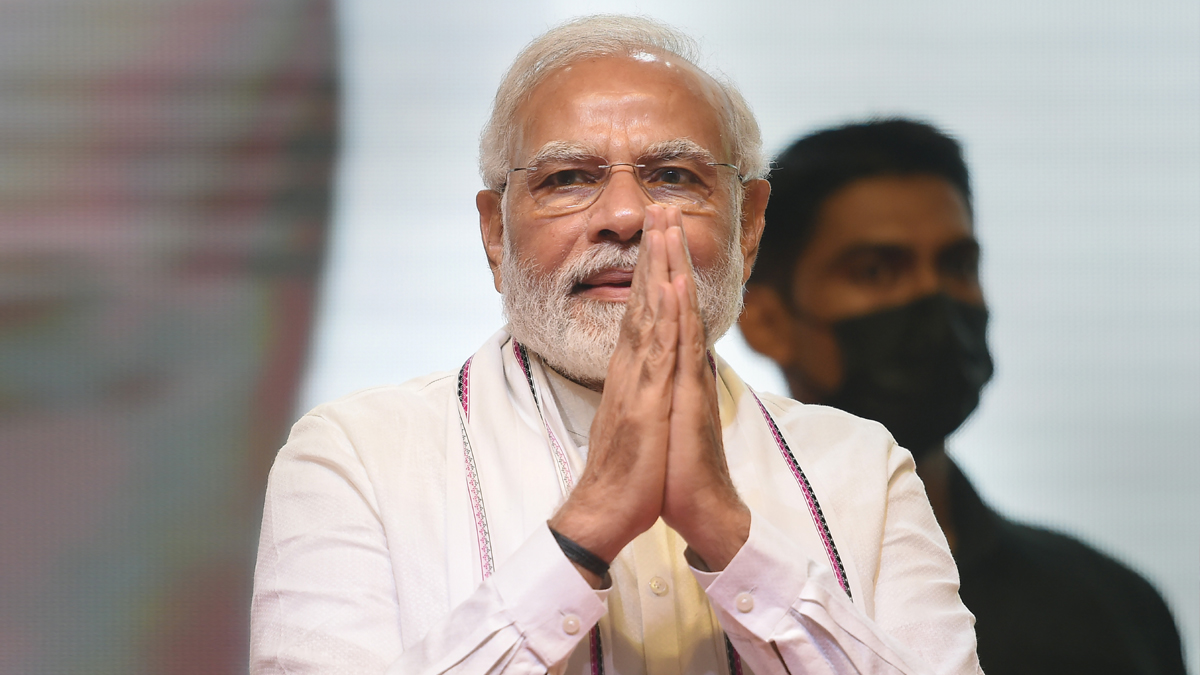 Karnataka is like a mother to every Kannadiga, and it has been termed Bharat Mata's daughter.
Prime Minister Narendra Modi attacked the Congress party harshly on Sunday, accusing them of "inciting riots, making states fight among themselves, and insulting the pride and culture of Karnataka." He also said that the people of the state will never forget Congress for "insulting" the pride and culture of the state. Addressing a rally in Mysuru, PM Modi said, "Karnataka is like a mother to every Kannadiga, and it has been termed Bharat Mata's daughter. I can understand the feeling of every Kannadiga. An insult to this emotion is an insult to the pride and culture of Karnataka. Congress has a history of dividing brothers, making states fight among themselves, and leaving no stone unturned in inciting communal violence".
"And whenever they have done so, the people of India have come together to defeat them. So, for getting political oxygen, they want to come to power in Karnataka at any cost. People of Karnataka will not forgive this sin of Congress," he said.
He criticised the Congress party for using the former prime minister Indira Gandhi's campaign slogan, "Garibi Hatao."
"Today, Congress is distributing false guarantees. They should tell what happened to their 'Garibi Hatao' guarantee that was given by them around five decades ago. Their biggest guarantee given by their top leader has itself become the biggest fraud. All the claims of Congress are a bundle of lies. That's why they failed to remove poverty from the state," he further said.
PM Modi added, "Today, every Indian is amazed looking at the Vande Bharat trains, the transformation of the railway stations, and the construction of airports. People are wondering where the money is coming for all this infrastructure, and from where Modi brings all this money. I would like to say that all this money belongs to you only. During Congress, this money was taken by the Congress leaders, but I am bringing it to your service."
According to the Prime Minister, India's economy has transformed from one of the "Fragile Five" to the fifth-largest in the world in the past nine years.
"During this time, India made new records in exports and FDI. But Karnataka was not able to take advantage of this when Congress and JDS government ruled the state. Today, everyone is amazed looking at India's development. There was a time when, if one rupee came, 85 paise went into Congress leaders' pockets. Former PM Rajiv Gandhi himself accepted the fact of 85 percent commission," PM Modi said.
Earlier in the day, PM Modi spoke at a rally in Shivamogga as part of the final push for the Karnataka assembly elections. The voting in Karnataka will take place on May 10 and the results will be announced on May 13.
Read Also : Adani's Mundra port cargo adds ₹80,732 cr to Customs' coffers
Follow us: Twitter