MoU for financial payments signed by PM Modi in UAE
16 July, 2023 | Aditi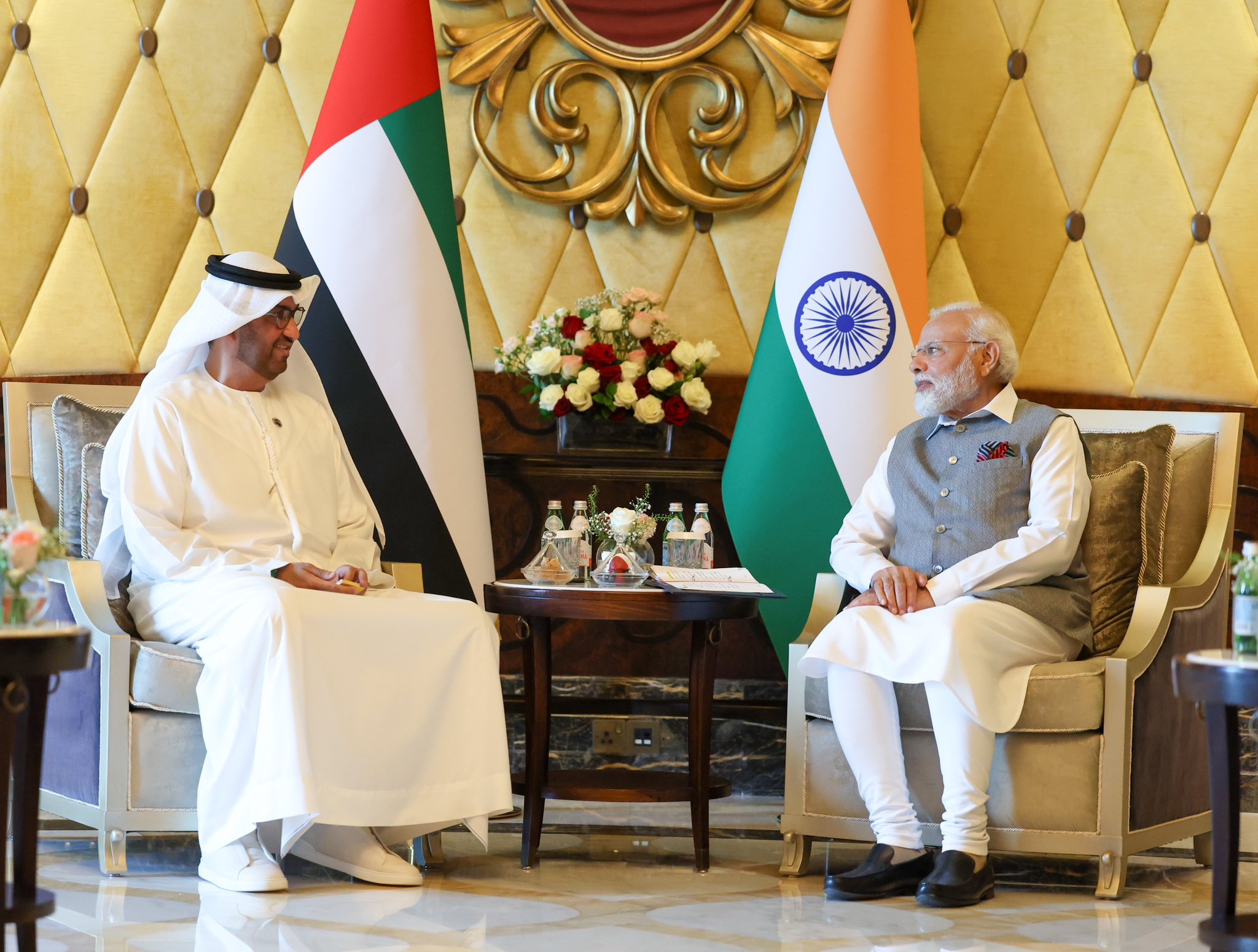 PM Modi signed three momentous Memoranda of Understanding (MoU) while his visit to UAE.
Sheikh Khaled bin Mohamed bin Zayed Al Nahyan, the Crown Prince of Abu Dhabi, welcomed Prime Minister Narendra Modi upon his arrival in Abu Dhabi on the final part of the trip. This highlights how close the two nations' bilateral ties are. At the majestic Qasr Al Watan, the Prime Minister and Sheikh Mohamed also reviewed the ceremonial Guard of Honour. The two presidents had extensive discussions about regional and global challenges. According to the Vision Statement released by the two presidents during their virtual summit in February 2022, the relationship between India and the UAE is fast changing.
The two leaders signed three momentous Memoranda of Understanding (MoU) while PM Modi was on his visit to UAE.
One of the MoUs talks about the UAE allowing local currency transactions. The Reserve Bank of India and the Central Bank of the United Arab Emirates inked an MoU on Local Currency Settlement (LCS) System to allow the use of the Indian Rupee (INR) and UAE Dirham (AED) for cross-border transactions. It would make it easier to integrate the UAE's Instant Payments Platform (IPP) with India's Unified Payments Interface (UPI). In order to ease the mutual acceptance of their domestic cards and the processing of card transactions directly without relying on any other networks, it will also facilitate the interlinking of the two nations' respective card switches, RuPay switch, and UAESWITCH.
This will be the first-ever LCS in India, and it is anticipated that it would speed up transaction times, cut costs, and boost the use of local currencies. This will increase the benefits of the Comprehensive Economic Partnership Agreement (CEPA)'s favorable terms.
The first transaction using the newly established LCS system was the sale of 25 kg of gold from a prominent UAE gold exporter, billed at around 12.84 crore Rupees. The second largest traded good between India and the UAE is gold, jewels, and jewellery. 20 billion USD, or nearly 42% of all non-oil commerce between India and the UAE last year, represented two-way trade between the two nations.
The two presidents were present when the Reserve Bank of India and the Central Bank of the UAE exchanged memoranda of understandings about their bilateral cooperation in interlinking payment and messaging systems.
On the basis of mutual agreement, the merchants can select the payment currency. Additionally, the local currency excess balance can be utilized to buy local assets such as corporate bonds, government securities, equities markets, etc. LCS is projected to have a transformative effect on global economic interactions as well as the bilateral economic relationship.
The RBI-created Structured Financial Messaging System (SFMS) can be useful to the Central Bank of the UAE. In the long term, these connections should make the LCS approach even easier by offering a different payment-switching scheme.