PM Modi Instructs Ministers to Install 'G20 India App' Before Summit
6 September, 2023 | Akshara Tyagi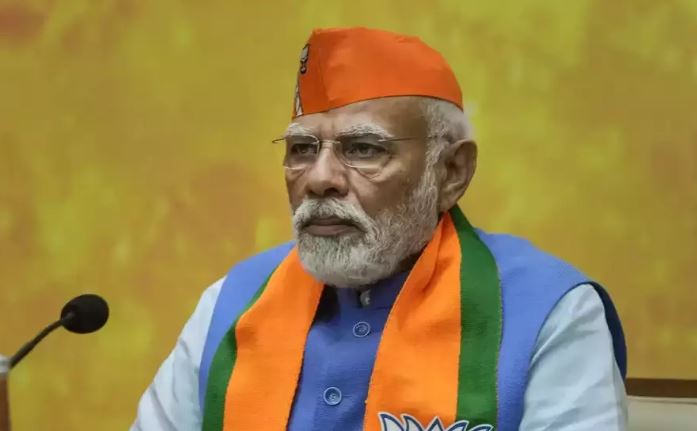 Prime Minister Narendra Modi has encouraged all ministers to download the 'G20 India' mobile app in preparation for the upcoming G20 summit
PM Modi has encouraged all ministers to download the 'G20 India' mobile app in preparation for the upcoming G20 summit in New Delhi. This recommendation was made during a meeting with the Council of Ministers in anticipation of the significant G20 summit. PM Modi explained that the app would facilitate seamless interaction between ministers and foreign delegates.
The Ministry of External Affairs in India has introduced the 'G20 India' mobile application, marking a notable digital milestone ahead of the G20 Leaders' Summit in New Delhi.
This app provides users with a comprehensive and interactive guide to event-related information. Its features include a calendar for the G20 India 2023 event, access to resources, media, and insightful details about the G20.
The launch of the 'G20 India' mobile app underscores India's ongoing technological progress and its commitment to harnessing digital tools for major international events.
The Indian government has introduced this app in preparation for the G20 summit, which will be held under India's presidency on September 9-10 this year. The app will remain functional throughout India's G20 presidency.
According to officials from the Ministry of Electronics and Information Technology, the app has been downloaded more than 15,000 times worldwide as of Tuesday. The G20 India mobile app will enable delegates to communicate with foreign counterparts in all G20 countries' languages.
Government officials also highlight that the app provides navigation assistance to foreign delegates, helping them move around the country and to the Bharat Mandapam.
With the G20 India app, Indian ministers can overcome language and communication barriers when engaging with foreign delegates. The app offers services accessible in 24 languages.
India is preparing to host the G20 Summit in New Delhi from September 9-10. World leaders will gather in New Delhi for this event, which will be held at the state-of-the-art Bharat Mandapam Convention Centre in Pragati Maidan, New Delhi.
It's worth noting that India assumed the G20 presidency on December 1 of the previous year, and approximately 200 meetings related to the G20 were held in 60 cities across the country.
Also Read: FIR Filed Against Udhayanidhi Stalin and Priyank Kharge in Rampur, UP, Over Sanatana Dharma Dispute
Catch all the Latest Business News, Breaking News Events, and Latest News Updates on NewsX