PM Modi leaves for two-day visit to France
13 July, 2023 | Amish Mahajan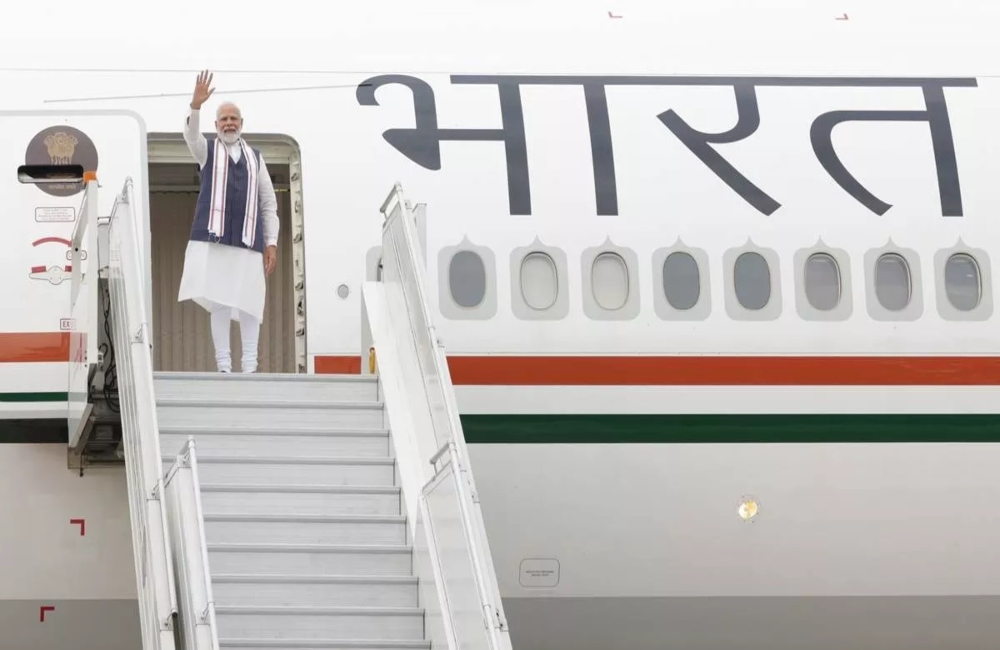 PM Modi will visit France from 13-14 July. Indian diaspora in Paris said that they are all excited to welcome PM Modi.
Prime Minister Narendra Modi embarked on a two-day visit to France, expressing his intention to engage in comprehensive discussions with French President Emmanuel Macron to advance their longstanding partnership. During his stay in Paris, PM Modi will prioritize the enhancement of Indo-French cooperation in various sectors, including defence and space.
The Indian community residing in the French capital is delighted about PM Modi's visit. They eagerly await his arrival and plan to greet him with a special turban as a gesture of warm welcome. The Prime Minister will engage with the Indian diaspora in France, followed by a private dinner held in his honour at the prestigious Elysee Palace, hosted by President Macron.
The visit's official activities will commence on Friday with PM Modi's participation in the Bastille Day celebrations. He has been invited as a special guest to attend the Bastille Day parade on July 14. Notably, contingents from all three branches of the Indian Armed Forces will partake in the parade, alongside the presence of three Rafale aircraft, showcasing the strong defence ties between the two nations.