PM Modi points to 'Naatu Naatu' to underline people-to-people connect
23 June, 2023 | Malvika Vardhan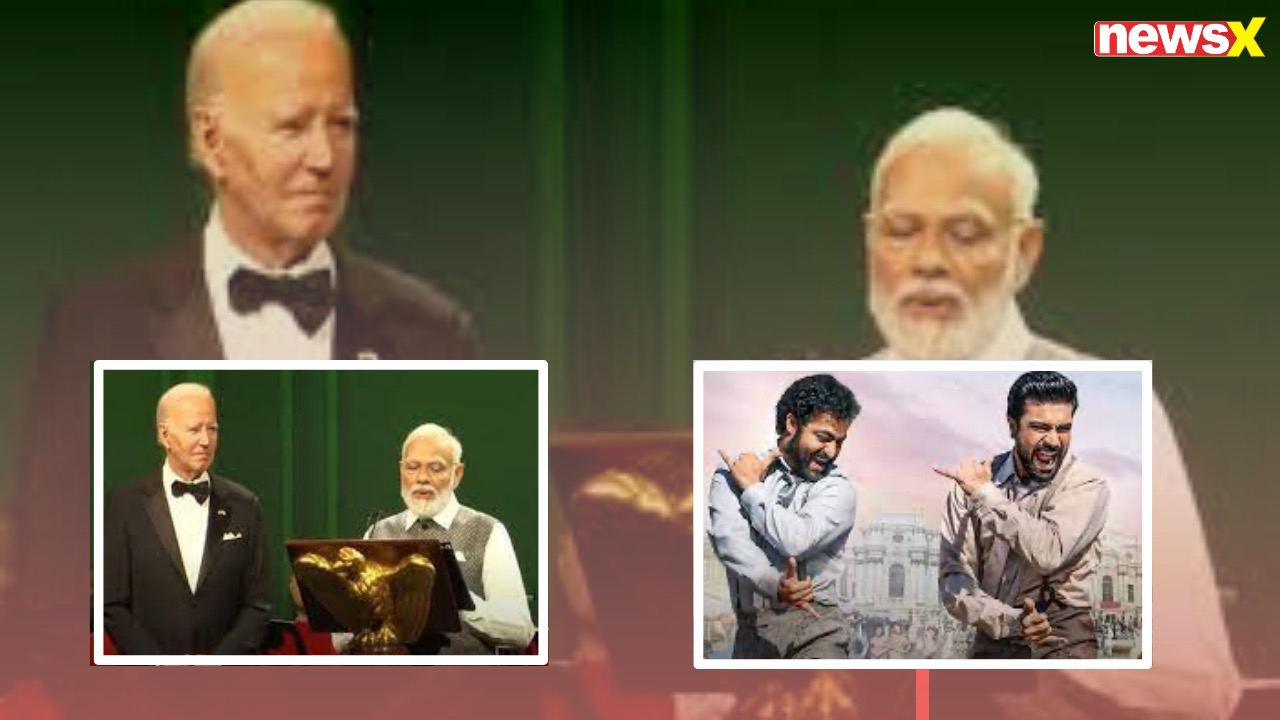 PM Modi talked about the Oscar-winning song 'Naatu Naatu' at State Dinner.
PM Narendra Modi highlighted the Oscar-winning song 'Naatu Naatu' from the Ram Charan and Jr. NTR film "RRR" in a special speech during the State Dinner at the White House on Thursday. The popularity of the song which became an international sensation, has not yet faded.
"With every passing day, Indians and Americans are getting to know each other better. We can pronounce each other's name correctly, we can understand each other's accent better… Children in India become Spider-Man on Halloween and America's youth is dancing to the tunes of 'Naatu Naatu'," said PM Modi.
PM Modi further stated that the participation of the people of the two countries has made the State Dinner evening particularly memorable, referring to them as the "most precious assets."
"This evening is made special by the presence of the people of our two countries, they are our most precious assets. When we met in Japan, for the Quad Summit, you(President Biden) mentioned a problem that you were facing, I am sure that you must have resolved that problem. I hope you were able to fit in everyone who wanted to come for the dinner tonight," PM Modi added.
The White House had invited almost 400 people to the dinner, which would take place in a specially adorned pavilion on the White House's South Lawn. Anand Mahindra, the chairman of the Mahindra Group, and Mukesh Ambani, the chairman and managing director of Reliance Industries, along with his wife Nita, were among the prominent Indian businessmen who arrived at the White House for the State dinner. Google CEO Sundar Pichai and Apple CEO Tim Cook were also there.