PM Modi Presents Handcrafted Artifacts Signifying India's Culture to G20 Leaders, Including Kashmiri Pashmina and Zighrana Ittar
12 September, 2023 | Akshara Tyagi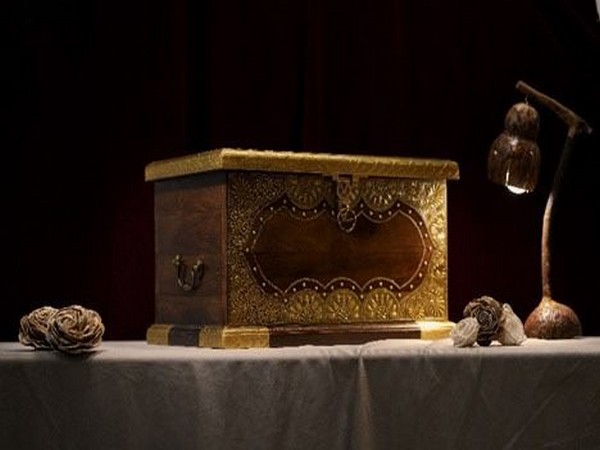 Prime Minister Narendra Modi of India presented them with a collection of handcrafted artifacts that symbolize India's rich cultural heritage
During the visit of G20 Heads of State, leaders, and their spouses, PM Narendra Modi of India presented them with a collection of handcrafted artifacts that symbolize India's rich cultural heritage. This curated compilation comprises a diverse array of products, some rooted in centuries-old traditions celebrated worldwide for their exceptional craftsmanship, while others are products of India's unique biodiversity.
One of the highlights was the presentation of a Kashmiri Pashmina stole enclosed in a Papier Mache box to Rosângela da Silva, the spouse of Brazilian President Lula da Silva. This Pashmina stole carries enchanting stories in its fabric, with the wool sourced through gentle combing of specific Himalayan goats. Skilled artisans employ age-old techniques to hand-spin, weave, and embroider delicate fibers, resulting in a lightweight, warm, and intricately crafted stole that epitomizes timeless elegance and artistry.
Pashmina has long symbolized royalty and continues to captivate women across generations. The accompanying Papier Mache box is a delicate and decorative craft renowned in Jammu and Kashmir.
Prime Minister Modi also gifted an Assam stole in a Kadam Wood Box to Iriana Joko Widodo, the spouse of Indonesian President Joko Widodo. Assam stoles, traditional garments woven in the northeastern state of Assam, are crafted from Muga silk, featuring intricate designs inspired by the region's natural surroundings.
These stoles represent not only clothing but also the rich cultural heritage and weaving traditions of Assam. The Kadam wood box, considered auspicious in Indian culture, was handcrafted by artisans in Karnataka.
Yuko Kishida, the spouse of Japanese Prime Minister Fumio Kishida, received a Kanjivaram stole. Kanjivaram silk creations, originating from the village of Kanchipuram in Tamil Nadu, are celebrated for their vibrant colors, intricate designs, and unparalleled craftsmanship.
These stoles are handcrafted from pure mulberry silk threads and are known for their durability and regal elegance. The accompanying Kadam wood Jali box, adorned with latticework, was crafted by artisans from Kerala.
Akshata Murty, the spouse of the UK's Prime Minister Rishi Sunak, was presented with an elegant Banarasi stole enclosed in a Kadam Wood Box. Banarasi silk stoles, handcrafted in Varanasi, are renowned for their softness, intricate patterns, and reflection of the city's rich cultural heritage. These stoles are cherished for adding a touch of regal grace to various occasions.
The presentation also included an Ikkat Stole, a traditional mulberry silk stole with exquisite Ikat technique, showcased in a Teak Wood Box. Originating in the 12th century, the Ikat process involves tying and dyeing specific sections of threads to create a symphony of shades, resulting in a resplendent fabric. The Teak wood box was handcrafted by Gujarat artisans.
Marcela Luchetti, the spouse of Argentina's President Alberto Fernández, received a Banarasi Silk Stole enclosed in an Ebony Jali Box. Banarasi silk stoles, handcrafted in Varanasi, are known for their softness, intricate patterns, and cultural richness. These stoles are treasured for their timeless charm.
The assortment of handcrafted artifacts also included a Khadi scarf, Sheeshamwood Sandook with Brass Patti, Araku Coffee, Kashmir Saffron, and more. Khadi, an eco-friendly clothing material, holds historical significance in India's freedom struggle and continues to epitomize sustainable fashion.
The Sheeshamwood Sandook with Brass Patti represents a traditional treasure chest, meticulously crafted using Indian Rosewood and adorned with delicately etched brass strips.
The presentation featured the world's most expensive spice, Kashmiri Saffron, renowned for its culinary and medicinal value. Pekoe Darjeeling and Nilgiri Tea, cultivated in distinct regions of India, showcased the delicate art of tea cultivation and infusion.
Araku Coffee, grown organically in the Araku Valley, offers a unique coffee experience directly from small-scale farmers. Sundarbans Multiflora Mangrove Honey, sourced from the largest mangrove forest in the world, presented a distinct and rich flavor profile.
The texture of Kashmiri Pashmina, the fragrance of Zighrana Ittar from Kannauj, and special G20 postage stamps and coins commemorating India's G20 Presidency were also part of the presentation.
The stamps and coins drew inspiration from India's G20 Logo and the theme "Vasudhaiva Kutumbakam" or "One Earth. One Family. One Future," symbolizing global unity and collective efforts under India's leadership.
Also Read: Bengaluru's KIA Terminal 2 Commences International Flights
Catch all the Latest Business News, Breaking News Events, and Latest News Updates on NewsX