PM Modi to hold over 15 Bilateral Meetings with World Leaders
8 September, 2023 | Akshara Tyagi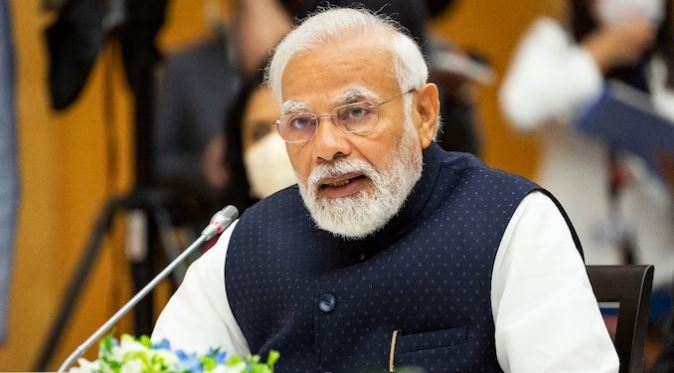 Prime Minister Narendra Modi is scheduled to engage in over 15 bilateral meetings with world leaders
PM Modi is scheduled to engage in over 15 bilateral meetings with world leaders during his participation in the G20 Summit. On September 8th, he will hold bilateral discussions with the leaders of Mauritius, Bangladesh, and the USA.
On September 9th, alongside the G20 meetings, PM Modi will have bilateral meetings with counterparts from the UK, Japan, Germany, and Italy.
On September 10th, a working lunch meeting is planned with French President Emmanuel Macron, with additional pull-aside discussions with Canada, and bilateral meetings involving Comoros, Turkey, the UAE, South Korea, the EU/EC, Brazil, and Nigeria.
Saturday will also include bilateral meetings with leaders from the UK, Japan, Germany, and Italy, in addition to participating in G20 events.
Prime Minister Narendra Modi is set to conduct over 15 one-on-one meetings with world leaders, including a meeting with US President Joe Biden, during the G20 Summit, according to sources. This summit follows PM Modi's visit to the White House just three months ago.
The two-day G20 Summit commences in New Delhi tomorrow, featuring extensive deliberations on global issues. In preparation for the summit, strict traffic restrictions have been enforced in the vicinity of the G20 summit venue and delegate hotels to manage vehicle movement effectively.
The G20 Summit takes place every year, with different countries taking turns to lead. India is currently holding the G20 presidency from December 1, 2022, to November 30, 2023. This period for India also signifies the start of 'amritkaal,' a 25-year span that began with the 75th anniversary of the country's Independence in 1947.
India's G20 Presidency is guided by the theme 'vasudhaiva kutumbakam,' which means 'one earth, one family, and one future.'
Also Read: US President Biden Departs for G20 Summit in India
Catch all the Latest Business News, Breaking News Events, and Latest News Updates on NewsX