PM Modi to host Sikh delegation at his residence today
29 April, 2022 | Riya Girdhar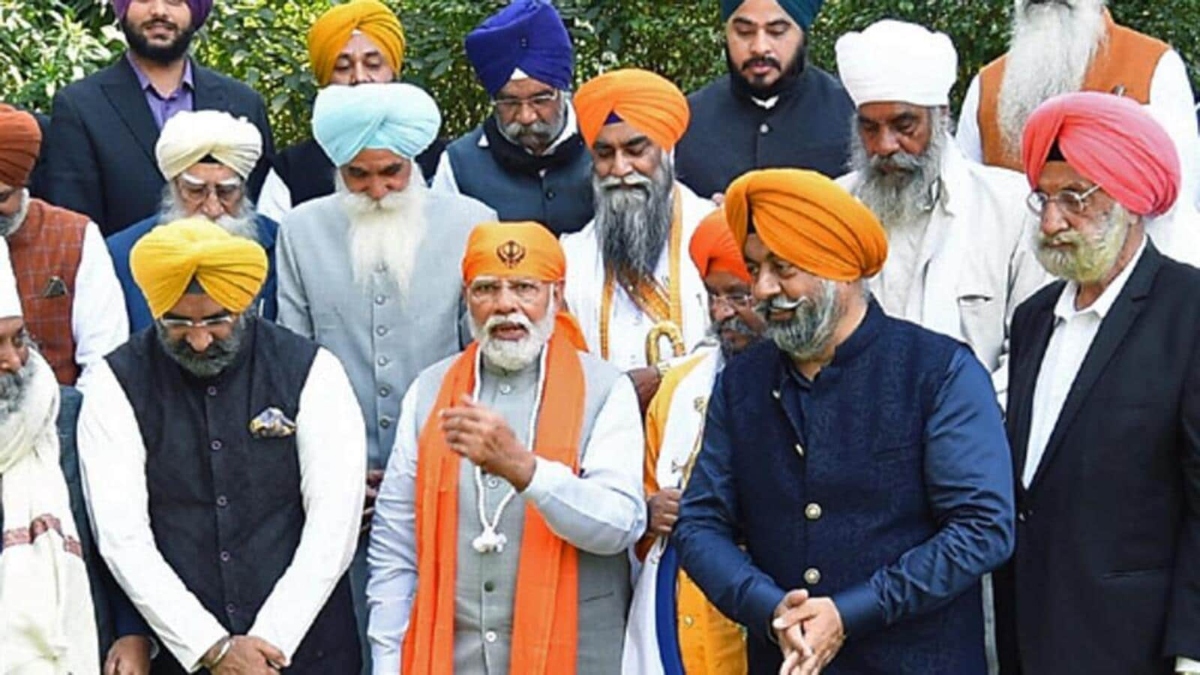 PM Modi will meet a delegation of Sikhs at his Lok Kalyan Marg residence in Delhi in an outreach to Sikhs following the Punjab election.
In a significant development, Prime Minister Narendra Modi will meet a delegation of members of the community on Friday at his Lok Kalyan Marg residence in the national capital. This is significant in light of the BJP's failure to make inroads in the recently concluded Punjab Assembly elections.
Taking to Twitter, the Prime Minister revealed that the group will include people from various walks of life. He urged people to watch his speech, which will be streamed on social media, which is scheduled to begin at around 5.30 p.m.
https://twitter.com/narendramodi/status/1519901525258416128?ref_src=twsrc%5Etfw%7Ctwcamp%5Etweetembed%7Ctwterm%5E1519901525258416128%7Ctwgr%5E%7Ctwcon%5Es1_c10&ref_url=https%3A%2F%2Fwww.republicworld.com%2Findia-news%2Fgeneral-news%2Fpm-modis-big-sikh-outreach-after-punjab-polls-today-to-address-delegation-at-5-dot-30-p-dot-m-articleshow.html
The Centre decided to reopen the Kartarpur corridor, which had been closed since March 2020 due to the COVID-19 pandemic, on November 17, 2021. This came after leaders from all parties demanded that the Kartarpur corridor be reopened.
Union Home Minister Amit Shah said on Twitter, "The nation is all set to celebrate Shri Guru Nanak Dev Ji's Prakash Utsav on November 19th, and I am confident that PM Narendra Modi government's decision to reopen the Kartarpur Sahib corridor will further boost the joy and happiness across the country."