PM Modi to visit Odisha to review situation, train accident toll rises to 261
3 June, 2023 | Vaishali Sharma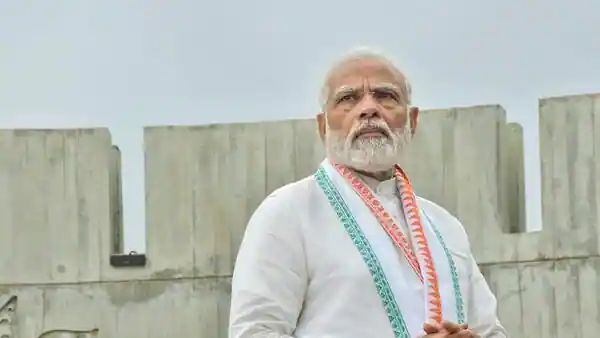 PM Modi will visit Odisha today Saturday to assess the situation in the aftermath of an Odisha rail accident in which 261 people were killed and approximately 900 were injured
Prime Minister Narendra Modi chaired a meeting on Saturday to assess the situation in the aftermath of an Odisha rail accident in which 261 people were killed and approximately 900 were injured, with the Centre and state governments focusing on relief efforts to assist those affected by the massive tragedy.
PM Modi will visit Odisha today in the aftermath of a three-way rail accident involving the Bengaluru-Howrah Superfast Express, the Coromandel Express, and a goods train on three separate tracks at Bahanaga Bazar Station in Balasore district on Friday evening. Seventeen passenger train coaches were derailed and severely damaged.
According to ANI, PM Modi will go to the accident site in Balasore and then to the hospital in Cuttack. During his visit to Odisha, he will assess the situation in the aftermath of the train accident.
The Prime Minister's meeting was also attended by Home Minister Amit Shah. The meeting covered topics such as rescue, relief, and medical care for those in need.
Union Education Minister Dharmendra Pradhan, as well as West Bengal Chief Minister Mamata Banerjee, visited Balasore. Odisha Chief Minister Naveen Patnaik visited the tragedy site.
Vaishnaw stated that a detailed high-level investigation will be conducted, as well as an independent investigation by the rail safety commissioner.
He said rescue operation has been completed and restoration work has started.
"We will thoroughly investigate this incident and will ensure such incidents don't happen in future," he said.
The minister said it was a big tragic accident and added that the Railways, NDRF, SDRF, and state government were involved in the rescue operation.
"Best possible healthcare facilities will be provided. Compensation was announced yesterday. A high-level committee has been formed to inquire about it," he said.
While the Odisha government declared one-day mourning, the BJP deferred the programmes to be held on Saturday in connection with the Modi government completing nine years in office. DMK also cancelled its events scheduled for Saturday.
The death toll in the accident, one of the biggest in recent memory, has risen to 261.
South Eastern Railway said that as per the information received till now there are 261 casualties.
Injured passengers have been taken to the Hospitals of Gopalpur, Khantapara, Balasore, Bhadrak and Soro, it said.