PM on Congress: What Surprises and Does Not Surprise Him
1 December, 2022 | Riya Girdhar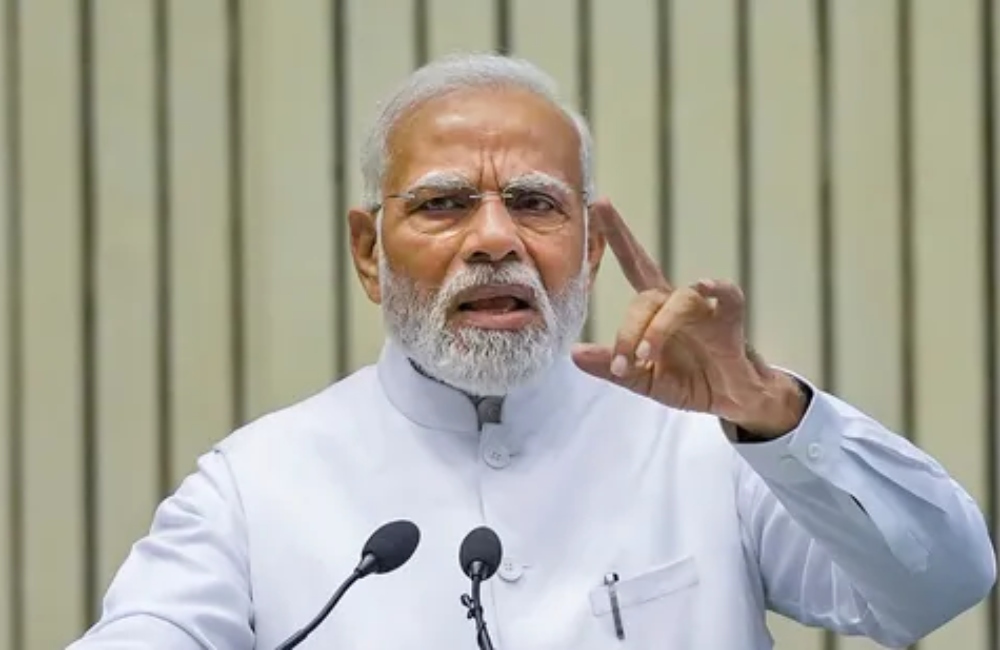 In response to Mallikarjun Kharge, the leader of the Congress, calling him "Ravan," PM Modi made a statement.
While running for office in Gujarat today, Prime Minister Narendra Modi retaliated against the slur "Ravan" used by Congress President Mallikarjun Kharge against him. He addressed the crowd, saying, "In the country of Rambhakts (Ram worshipers), it was not acceptable to name someone "Ravan."
While running for office in Gujarat's Kalol, Prime Minister Modi remarked, "There is a race in the Congress on who can trash Modi more, use larger, harsher insults."
"A few days ago, one Congress leader said that Modi would die like a dog, while another predicted that he would die like Hitler. Another stated, "I'll murder Modi myself if I have the chance," Various people have mentioned Ravan, Rakshash (the demon), and cockroaches. I don't find it surprising that the Congress calls Modi names, but anyone would find it surprising that while doing so, the Congress never expresses regret. The Congress believes it is acceptable to disparage Modi, the nation's prime minister."
Earlier previous week, Kharge made the remarks while speaking at a rally in Ahmedabad. "The prime minister is Modi ji. He continues to campaign everywhere, forgetting about his job, in elections for MPs, MLAs, and corporations. He constantly touts himself, saying things like, "You don't have to look at anyone else; just look at Modi and vote." How often do we get to see your face? How many different shapes are there? Do you own 100 heads, as Ravan does?" As Mr. Kharge stated.
Days before, Madhusudan Mistry, another Congressman, had declared, in reference to renaming a stadium after Narendra Modi, "We want to demonstrate Modiji his aukat (status)."
PM Modi responded to both remarks today.
"Congress is troubled by the power Gujarat has given me. When a leader of the Congress arrived, he declared, "We'll expose Modi his aukat in this election." The Congress brought Kharge here because they believed there was still more to be said. Kharge has my respect, yet he had to respond to the question. Gujarat is a Ram-bhakt state, but Congress is ignorant of this fact. He said that Modi is Ravan with 100 heads here "said the prime minister.
Today was the first day of voting in Gujarat for a two-phase election. Phase two begins on Monday.