PM Modi, first Indian PM to receive the Grand Cross of Legion of Honour
14 July, 2023 | Anamika Singh Parihar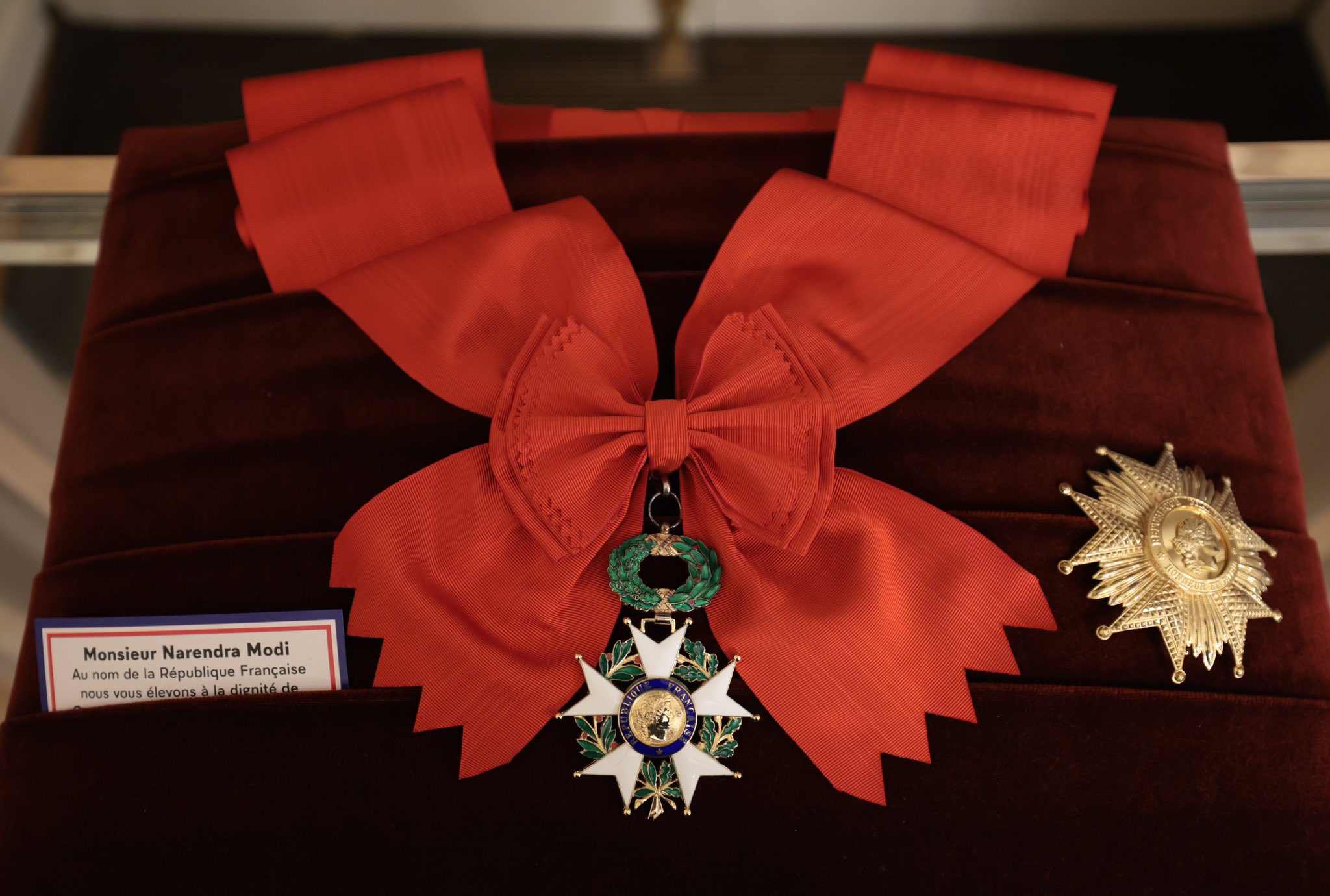 PM Modi gets bestowed with the highest honor at Elysee Palace in France
On Thursday 13 July, PM Modi has been bestowed with the highest honor in France, famously known as the Grand Cross of Legion of Honour, by French President Emmanuel Macron. The award ceremony took place in Elysee Palace.
This latest honor comes in a series of International Awards Prime Minister Modi received in various countries during his visit.

President Macron also hosted PM Modi for a private dinner at Elysee Palace which is his official residence. President Macron along with French First Lady Brigitte Macron received PM Modi at the Palace.

A statement from the Ministry of External Affairs stated, "Prime Minister Shri Narendra Modi was conferred with Grand Cross of the Legion of Honour, France's Highest award, on 13 July 2023, by H.E. Mr. Emmanuel Macron, President of Republic of France. Prime Minister thanked President Macron for this singular honor on behalf of the people of India."
The Grand Cross of Legion of Honour has been presented to major foreign leaders in the past. External Affairs Ministries spokesperson Arindam Bagchi tweeted "A warm gesture embodying the spirit India-France Partnership".

PM Modi is in France for a two-day visit, he will attend Bastille Day Parade on France's National Day as a Guest of Honour. He received a grand red-carpet welcome on his arrival in Paris on Thursday. Prime Minister Elisabeth Borne welcomed PM Modi at the airport.

PM Modi also addressed the Indian diaspora in Parison on Thursday evening and announced the agreement for the use of UPI in France. He also noted this move will boost the activity of many Indian businesses and provide an easy way of transaction for the people in France. He also noted people to people connection is the "strongest foundation" of the Indo-French relationship.