Chandrayaan 3: Pragyan Rover Again Confirms Presence of Sulphur on Moon's Surface
31 August, 2023 | Pooja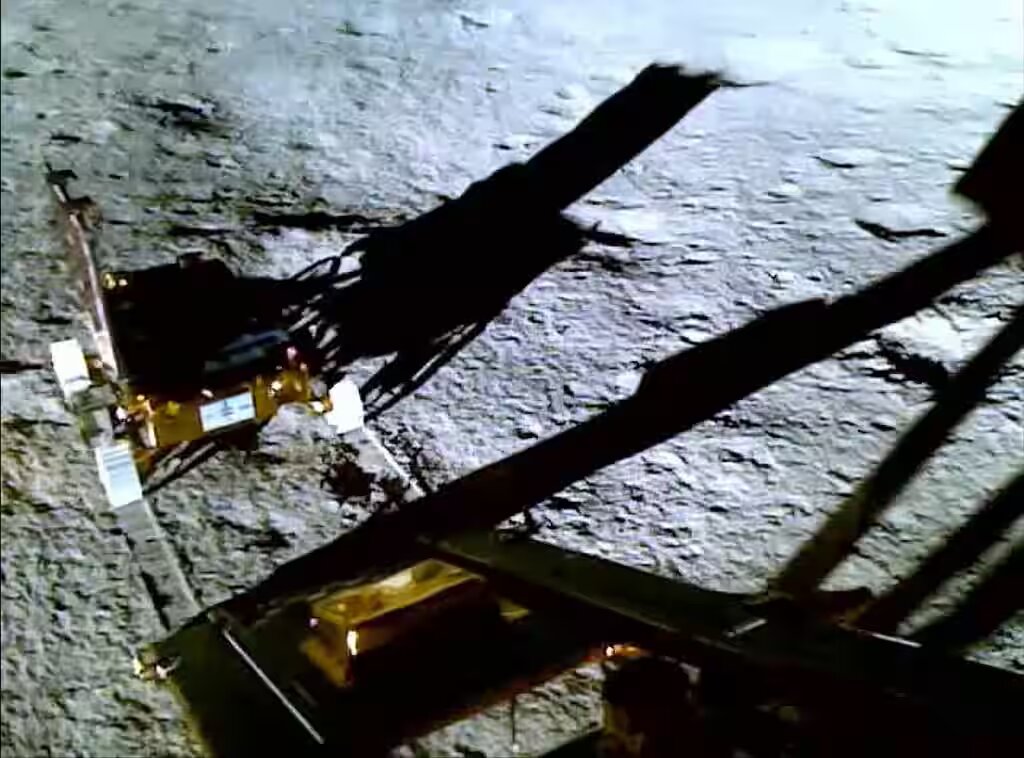 In a recent experiment, a different instrument carried by the Chandrayaan-3's Pragyan rover has verified the existence of Sulphur at the lunar South Pole region
In a recent experiment, a different instrument carried by the Chandrayaan-3's Pragyan rover has verified the existence of Sulphur at the lunar South Pole region. According to ISRO's announcement on X, the Alpha Particle X-ray Spectroscope (APXS) on the rover identified sulfur, along with other minor elements. This detection of sulfur was accomplished using an alternative method this time.
ISRO posed questions about the source of sulfur (S) in the region, prompting scientists to consider various possibilities such as intrinsic origin, volcanic activity, or meteoritic influences. The agency mentioned this on X. On another note, ISRO stated that the Laser-Induced Breakdown Spectroscope (LIBS) instrument on the Pragyan rover also affirmed the presence of sulfur on the lunar South Pole during Tuesday's update. As expected, this instrument also detected elements like aluminum, calcium, iron, chromium, titanium, manganese, silicon, and oxygen on the lunar surface.
Currently, the rover's focus lies in detecting hydrogen traces on the moon's surface, as reported by the agency. Nilesh Desai, the director of ISRO's Space Applications Centre, shared insights on the findings. Desai highlighted the uniqueness of the observation since sulfur was previously found on the moon but not as prominently. He also emphasized that the presence of both oxygen and hydrogen is vital for the potential generation of water on the moon.
Despite these discoveries, Desai cautioned that it's premature to definitively confirm the feasibility of establishing a lunar space habitat in the near future. India celebrated a significant achievement on August 23 when the Chandrayaan-3 lander successfully landed at the moon's South Pole. This marked India as the fourth country, following the US, China, and Russia, to achieve this historic milestone.
In a separate update on X, ISRO shared a video clip showcasing the Pragyan rover's rotation on the lunar surface as it navigates a safe path. The rotation was captured by a Lander Imager Camera. ISRO likened the rover's movements to a playful child exploring the lunar landscape under a watchful parental gaze.