President Droupadi Murmu's Suriname visit begins
4 June, 2023 | Srijita Sen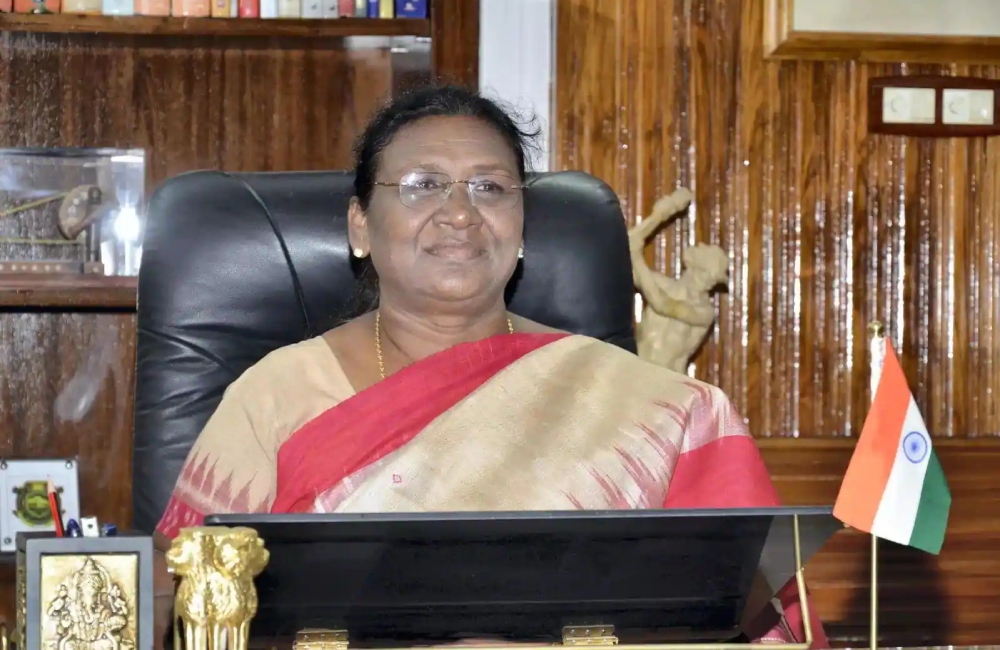 President Droupadi Murmu's Suriname visit begins on Sunday, June 4.
President Droupadi Murmu's Suriname visit begins on Sunday, June 4. The President left for a six-day visit to Suriname and Siberia on Saturday. This marks the President's first visit to Suriname and also her first state visit since she assumed office in July 2022.
"This will be her maiden visit to Suriname. Maiden state visit after she assumed the office of President. The visit assumes historical significance as the President will be the chief guest at the 150th-anniversary celebrations of the arrival of Indians in Suriname, which would be celebrated on June 5," the Ministry of External Affairs Secretary (East) Saurabh Kumar said during a special briefing on President Murmu's visit to Suriname and Serbia.
Kumar also said that the President will participate in a number of activities to commemorate the arrival of Indians in Suriname and interact with the Indian community besides visiting sites associated with their history in that country.
"India, Suriname relations are warm and friendly and acquire special significance on account of the Indian diaspora, which is over 27 per cent of the Suriname population. She will also hold a talk with Suriname President Santokhi.
The President is accompanied by the Union Minister of Stae in the Ministry of Consumer Affairs, Food and Public Distribution Sadhvi Niranjan Jyoti and Member of Parliament, Shrimati Rama Devi as well as an official delegation.
"The Indian diaspora in Suriname acts as a living bridge between the two countries and traditions it carried from India while adding local flavours. The Republic of Suriname's invitation to the President to be the chief guest shows the goodwill that prevails there for India as well as India's growing influence and stature on the global stage," Kumar continued.
The President's visit also emphasizes the importance India attaches to its relations with Suriname and to the Indian diaspora around the world, added Kumar.