I look Forward With Excitement…President Murmu Lauds ISRO After Rollout of Pragyan Rover on Lunar South Pole
24 August, 2023 | Vishakha Ahuja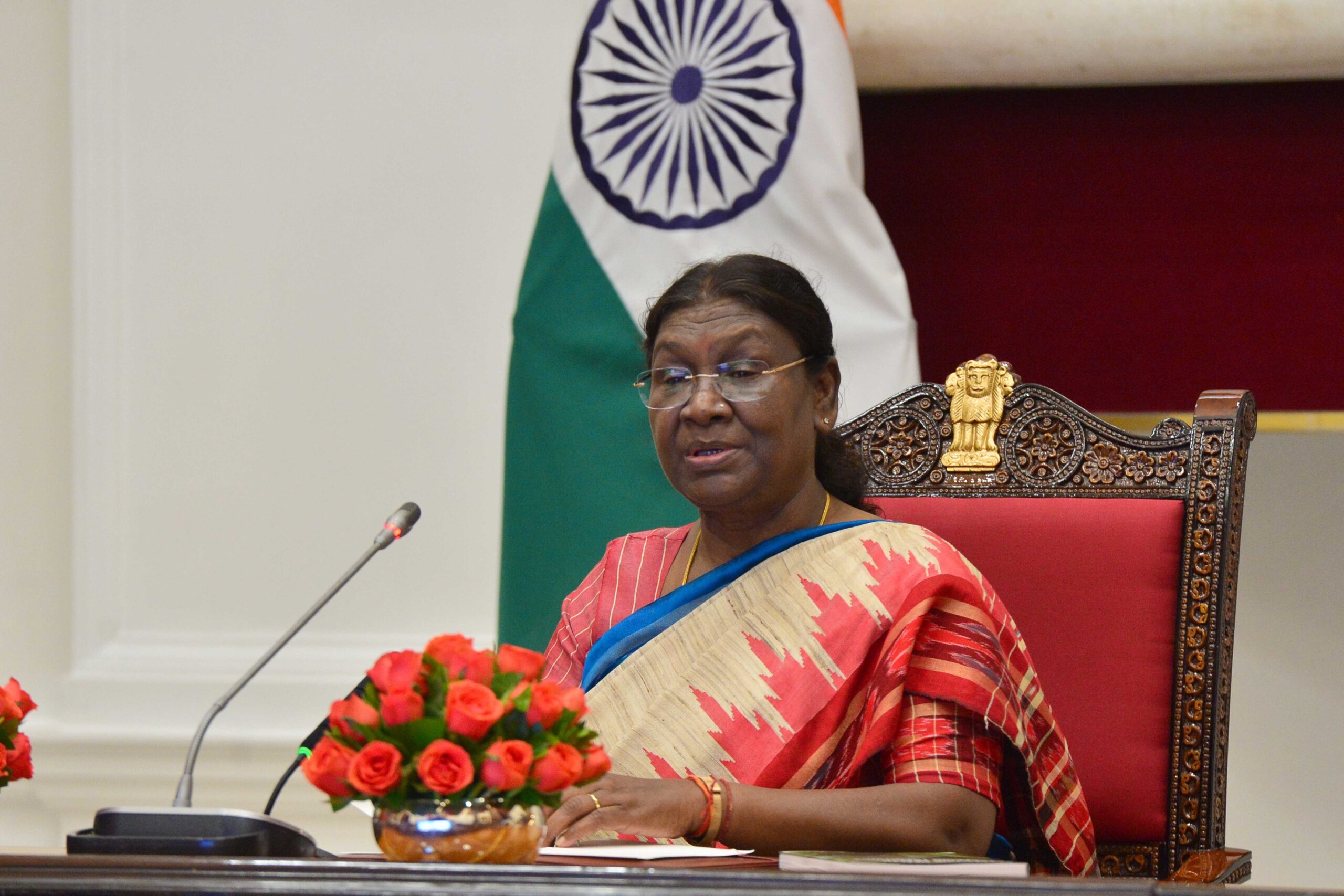 India's lunar landing mission success celebrates ISRO scientists' contribution
On Wednesday, as India accomplished a successful lunar landing mission, President Droupadi Murmu shared her congratulations with the ISRO scientists who contributed to the Chandrayaan-3 project, allowing India to join a select group of nations.
Being the fourth nation to achieve a prosperous lunar landing endeavor, India distinguished itself by becoming the pioneer in deploying a lander on the unexplored southern region of the moon, a feat not accomplished by the US, Russia, or China.
Following its triumphant landing on the southern pole of the moon, the Pragyan rover separated from the Vikram lander to explore the unfamiliar lunar terrain.
Taking to her official handle on X, formerly Twitter, after the rover rolled out of the lander, President Murmu posted, "I once again congratulate the ISRO team and all fellow citizens for successful deployment of Pragyan-rover from inside Vikram-lander.
Its rolling out a few hours after the landing of Vikram marked the success of yet another stage of Chandrayan 3." "I look forward with excitement, alongside my fellow citizens and scientists to the information and analyses that Pragyan will acquire and enrich our understanding of the moon," the post read further.
The Indian Space Research Organisation (ISRO) accomplished a prosperous lunar landing just one day after a Russian lander, Luna-25, experienced a crash during its descent onto the moon's surface. Prime Minister Narendra Modi, who is presently participating in the 15th BRICS Summit in Johannesburg, virtually participated to observe the tension-free concluding stages preceding the Vikram lander's touchdown.
The moment the lander made contact with the southern side of the moon, PM Modi's face lit up with a wide grin, and he enthusiastically waved the national flag in celebration.
ISRO had been publishing a sequence of close-up moon images, aiding the lander module in establishing its position (latitude and longitude) by comparing these images with a moon reference map stored onboard.
On July 14, the spacecraft was launched from the Satish Dhawan Space Centre located in Sriharikota, Andhra Pradesh. The launch employed a GSLV Mark 3 (LVM 3) heavy-lift launch vehicle. The spacecraft was positioned in lunar orbit by August 5 and subsequently underwent a sequence of orbital maneuvers to gradually approach the moon's surface.
Since the launch on July 14, ISRO had consistently asserted that the condition of the spacecraft remained "normal".
Chandrayaan-3 achieved successful lunar orbit insertion on August 5, followed by a series of essential maneuvers.