President of the Asian Development Bank, Masatsugu Asakawa, Arrives in Delhi for G20 Summit
9 September, 2023 | Akshara Tyagi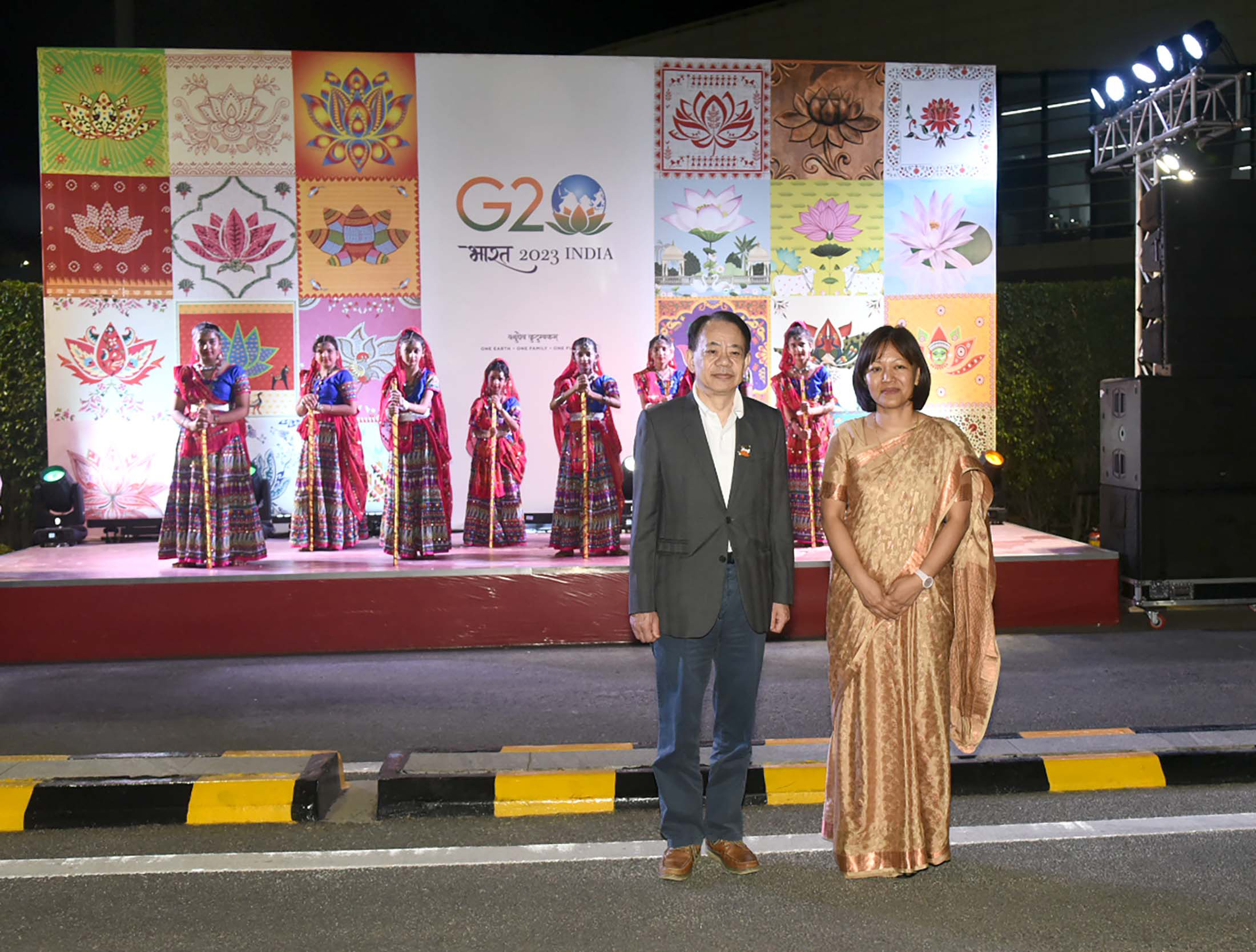 Masatsugu Asakawa, the President of the Asian Development Bank (ADB), arrived in New Delhi on Friday night to attend the G20 Summit hosted by India
Masatsugu Asakawa, the President of the Asian Development Bank (ADB), arrived in New Delhi on Friday night to attend the G20 Summit hosted by India. Upon his arrival, Asakawa received a warm welcome featuring a traditional dance performance.
Earlier in May, India's Finance Minister, Nirmala Sitharaman, led an Indian delegation to the 56th Annual General Meeting of the Board of Governors of the Asian Development Bank (ADB) held in Incheon, South Korea.
During the meeting, Sitharaman engaged with global economists, ADB member country Governors and Finance Ministers, as well as conducted bilateral discussions with various countries and international organizations.
Sitharaman noted that the theme of the ADB annual meeting, "Rebounding Asia: Recover, Reconnect, and Reform," aligned with the spirit and theme of India's G20 Presidency, which focuses on "One Earth, One Family, One Future."
This underscores the importance of unity of purpose and collective action to achieve common goals and responsibilities.
The G20 Summit in New Delhi has seen the arrival of numerous world leaders, including US President Joe Biden, Australian Prime Minister Anthony Albanese, UK Prime Minister Rishi Sunak, Bangladesh Prime Minister Sheikh Hasina, Italian Prime Minister Giorgia Meloni, Argentina President Alberto Fernandez, and Japan Prime Minister Fumio Kishida. They were greeted with traditional dance performances.
South African President Cyril Ramaphosa, who recently hosted the BRICS summit, also arrived in India.
Other prominent leaders who joined the summit included Chinese Premier Li Qiang, UN Secretary-General Antonio Guterres, Russian Foreign Minister Sergey Lavrov, South Korean President Yoon Suk Yeol, Egypt President El-Sisi, UAE President Mohammed bin Zayed Al Nahyan, Canadian Prime Minister Justin Trudeau, Turkish President Recep Tayyip Erdogan, Indonesian President Joko Widodo, Singapore Prime Minister Lee Hsien Loong, and Brazilian President Luiz Inacio Lula da Silva.
Additionally, African Union Chairperson Azali Assoumani, IMF Managing Director Kristalina Georgieva, Mauritius Prime Minister Pravind Kumar Jugnauth, OECD Secretary-General Mathias Cormann, WTO Director-General Ngozi Okonjo-Iweala, and European Commission President Ursula von der Leyen also arrived in Delhi.
The 18th G20 Summit is taking place at the modern Bharat Mandapam Convention Centre in New Delhi on September 9 and 10, with a Leaders Declaration expected at its conclusion. Prime Minister Narendra Modi expressed confidence that the gathering of world leaders would chart a new path towards human-centric and inclusive development.
Also Read: Oman PM Haitham bin Tariq Al Said arrives in Delhi to attend G20 Summit
Catch all the Latest Business News, Breaking News Events, and Latest News Updates on NewsX