Prime Minister Narendra Modi Arrives in Egypt On Historic Visit
24 June, 2023 | Mohamed Punnilath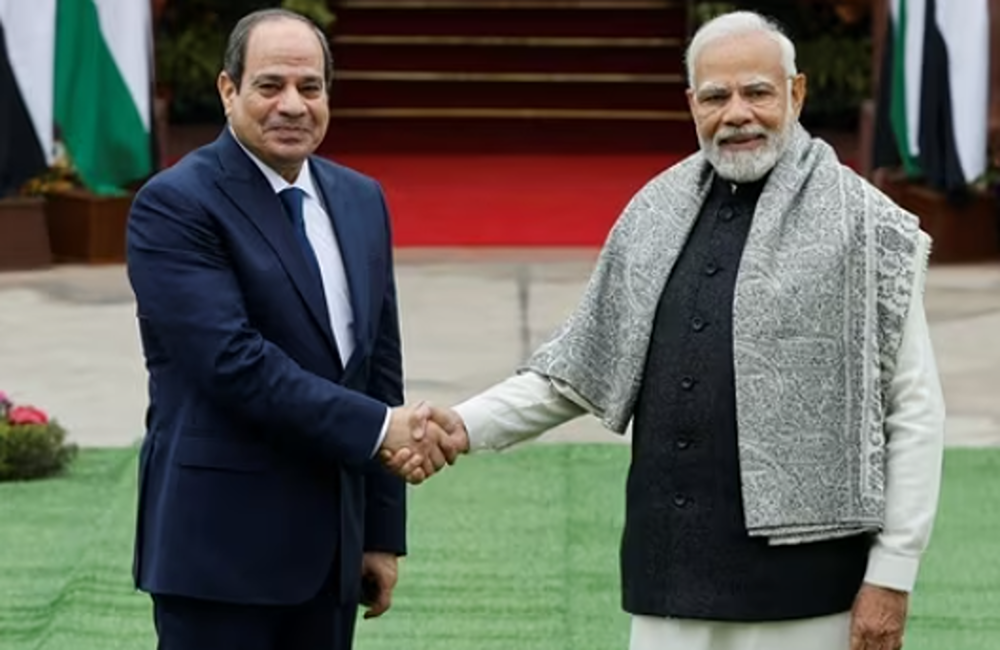 PM Modi's two-day state visit aims to strengthen bilateral ties and explore new avenues of cooperation with Egypt.
Indian Prime Minister Narendra Modi arrived in Cairo on June 24, 2023, marking the first visit by an Indian prime minister to Egypt in 26 years. The visit holds great significance as both countries seek to deepen their ties and explore new avenues of cooperation in various sectors. Modi was warmly welcomed with a ceremonial reception and guard of honor at the airport by his Egyptian counterpart, Prime Minister Mostafa Madbouly.
During their bilateral talks, the two leaders discussed a wide range of issues, including trade, investment, energy, and security. The aim is to promote closer economic collaboration and strategic partnership between the two nations. They also talked about the necessity of promoting peace and stability in the region, underscoring the shared values and interests between India and Egypt.
Prime Minister Modi is scheduled to address the Indian community in Cairo on June 25, which will provide an opportunity for him to connect with the Indian diaspora residing in Egypt and strengthen the bond between the two nations at a people-to-people level.
The visit signifies India's effort to strengthen its ties with Egypt, recognizing its role as a key regional player. India and Egypt share a long history of cooperation, rooted in their common struggles during the era of British colonialism. In recent years, both countries have made significant progress in boosting bilateral trade and investment. They have also worked together on regional issues, including counterterrorism efforts and the Israeli-Palestinian conflict.
According to his itinerary, Prime Minister Modi will pay homage to Indian soldiers who fought for Egypt during World War I by visiting the Heliopolis war grave cemetery. He will also visit the Al-Hakim Mosque, a symbol of cultural and religious harmony refurbished by the Dawoodi Bohra community.
The second day of Modi's visit covers important engagements, including one-on-one meetings with Egyptian leaders and the signing of strategic partnership documents and Memoranda of Understanding (MoUs). The discussions will include defense cooperation, education, and Egypt's application to join the BRICS group.
The visit of Prime Minister Narendra Modi to Egypt conveys the obligations of both nations to further strengthen their bilateral relations and is expected to create positive outcomes to pave the way for greater cooperation between India and Egypt in the years to come.