Pakistan President Arif Alvi asks PTI chief Imran Khan to openly condemn May 9 mayhem
19 May, 2023 | Anupam Shrivastav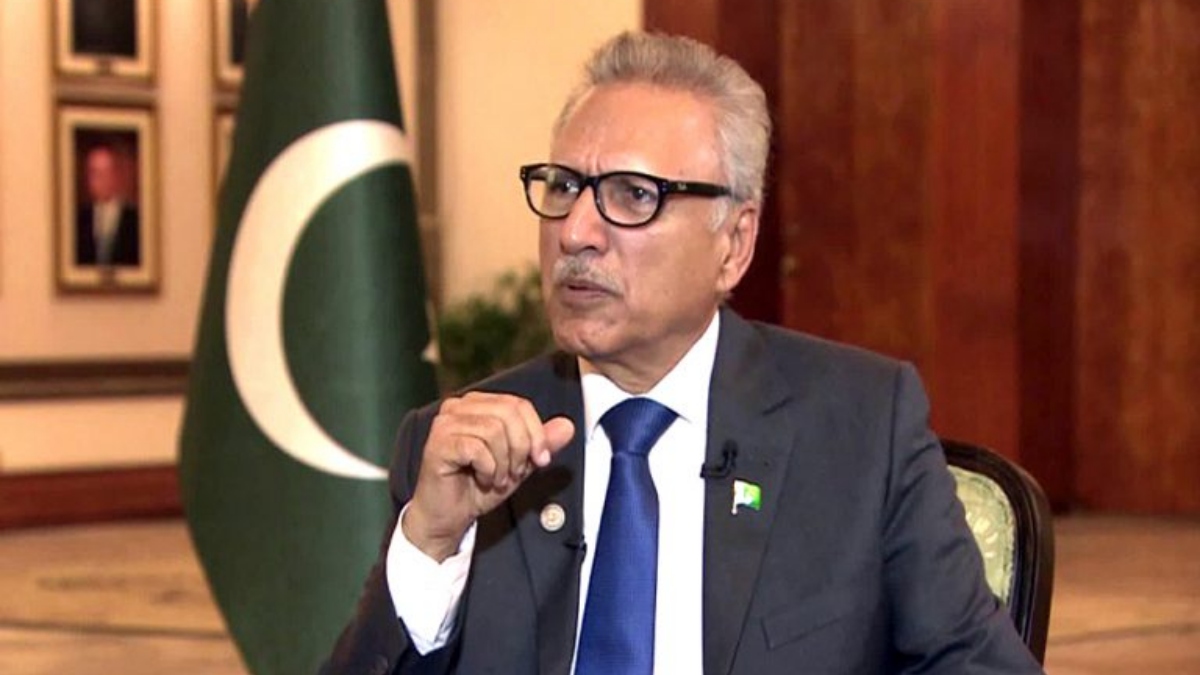 Pakistan president Arif Alvi lambasted PTI chief Imran khan for his riots caused by his supporters on May 9.
Arif Alvi, the president of Pakistan, said on Thursday that Imran Khan, the leader of the Pakistan Tehreek-e-Insaf (PTI) and a close ally of Alvi's, should openly condemn the May 9 events, which included attacks on governmental and military targets after Khan's imprisonment.
President Arif Alvi spoke in favor of bringing criminal charges against those involved for the events of May 9 during an interview with Geo News' "Capital Talk" show. The president claims that General Asim Munir, the Army's COAS, was not opposed by the PTI chairman.
The General Headquarters in Rawalpindi was also a target of the attacks, which have been condemned by the PTI leadership, which includes party chairman Khan, and a Supreme Court probe into the occurrences has been requested.
Imran Khan has been given bail by the Islamabad High Court in relation to allegations brought against him till June 8. After PTI chief supporters seized army stations on May 9, 2023, unrest broke out across the nation in the wake of Khan's detention, the army claimed the day will be regarded as a "dark chapter" in history.
Pak Army Chief terms May 9 chaos by PTI supporters as 'planned and orchestrated'
The Pakistan Army Chief General Asim Munir recently declared that the "planned and orchestrated tragic incidents" of May 9, the day when military facilities were targeted, will never be tolerated under any circumstances again, as reported by ARY News.
In his visit to Sialkot Garrison, the Pakistan army chief said "No one will be allowed to disrespect our martyrs and their monuments. They are a source of inspiration and pride for the rank and file of the Armed Forces, Law Enforcement Agencies, Government officials and the people of Pakistan."
Munir told the ranks and files that all individuals accountable for the "Black Day of May 9" dishonor to the country will unquestionably be brought to justice. The interim administration of Punjab had earlier on Wednesday given PTI a 24-hour deadline to turn over the "terrorists" who had targeted Army posts after Khan's detention.
Aamir Mir, the interim information minister for Punjab, announced during a news conference, "30 to 40 terrorists who attacked Army installations including Jinnah House are present in Zaman Park."
According to the Punjab minister, geo-fencing allowed the authorities to determine that there were "terrorists" at Zaman Park.
Read Also : Kiren Rijiju appeals for peace in Manipur, says acts of force will only exacerbate situation
Follow us : Twitter