Rahul Gandhi Renews Concerns Over China's Territory Claims in Ladakh, Asks PM's Response
30 August, 2023 | Anupam Shrivastava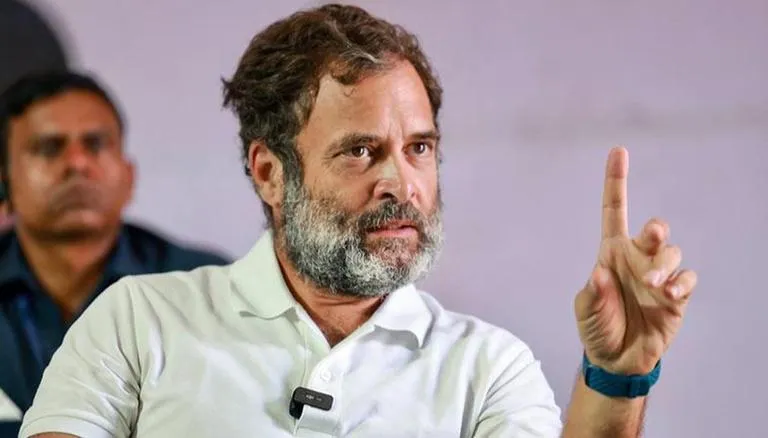 Earlier in the month, during a visit to Ladakh, Rahul Gandhi directed criticism at the Central Government over alleged land grabbing by China.
On Wednesday, Congress leader Rahul Gandhi reiterated his stance concerning China's alleged encroachment into Indian territory in the region of Ladakh. In the context of China incorporating Arunachal Pradesh and Aksai Chin into its territorial claim through its most recent edition of the 'Standard Map,' the Congress leader underscored the seriousness of this matter.
Addressing the media at Delhi Airport, Gandhi emphasized that he had been asserting this viewpoint for many years. He countered the Prime Minister's assertion, made in response to the situation, by stating that his recent visit to Ladakh contradicted the claim that not a single inch of Indian land had been invaded. He characterized this official statement as entirely false.
Gandhi went on to assert that the population of Ladakh is acutely aware of China's alleged intrusion onto Indian soil.
When questioned by the media regarding China's incorporation of Arunachal Pradesh and Aksai Chin in its updated map, Rahul Gandhi deemed the matter of the map itself to be highly significant. However, he maintained that China's action of purportedly seizing Indian land was the crux of the issue, and he called for the Prime Minister's engagement on this topic.
At the time of these statements, Rahul Gandhi was en route to Mysuru in Karnataka. He was accompanied by Congress President Mallikarjun Kharge, with the purpose of attending the launch event of the State Government's Gruha Lakshmi scheme. This initiative, one of Congress's election promises, involves providing Rs 2,000 in monthly assistance to the woman head of below-poverty-line families.
Coincidentally, on the preceding Monday, China unveiled its updated "standard map" for the year 2023. In this map, the state of Arunachal Pradesh and the Aksai Chin region were depicted as integral parts of Chinese territory.
Earlier in the same month, during a visit to Ladakh, Rahul Gandhi directed criticism at the Central Government. He challenged the government's assertion that China's People's Liberation Army (PLA) had not encroached upon any Indian land. According to Gandhi, local inhabitants also supported the view that Chinese troops had occupied Indian territory. He stressed that this situation was a cause for concern.
In his own words during the visit, Rahul Gandhi stated, "The locals here are concerned about China taking our land. They have said that the Chinese troops took away their grazing land. However, the PM says not an inch of land was taken away. This is not true, you can ask anyone here."
Also Read: India decides to allow rice export to Singapore: MEA
Catch all the Latest Business News, Breaking News Events, and Latest News Updates on NewsX