Rahul Gandhi Slams BJP, Affirms Strong Bond with Wayanad in Address to Constituents
13 August, 2023 | Anupam Shrivastava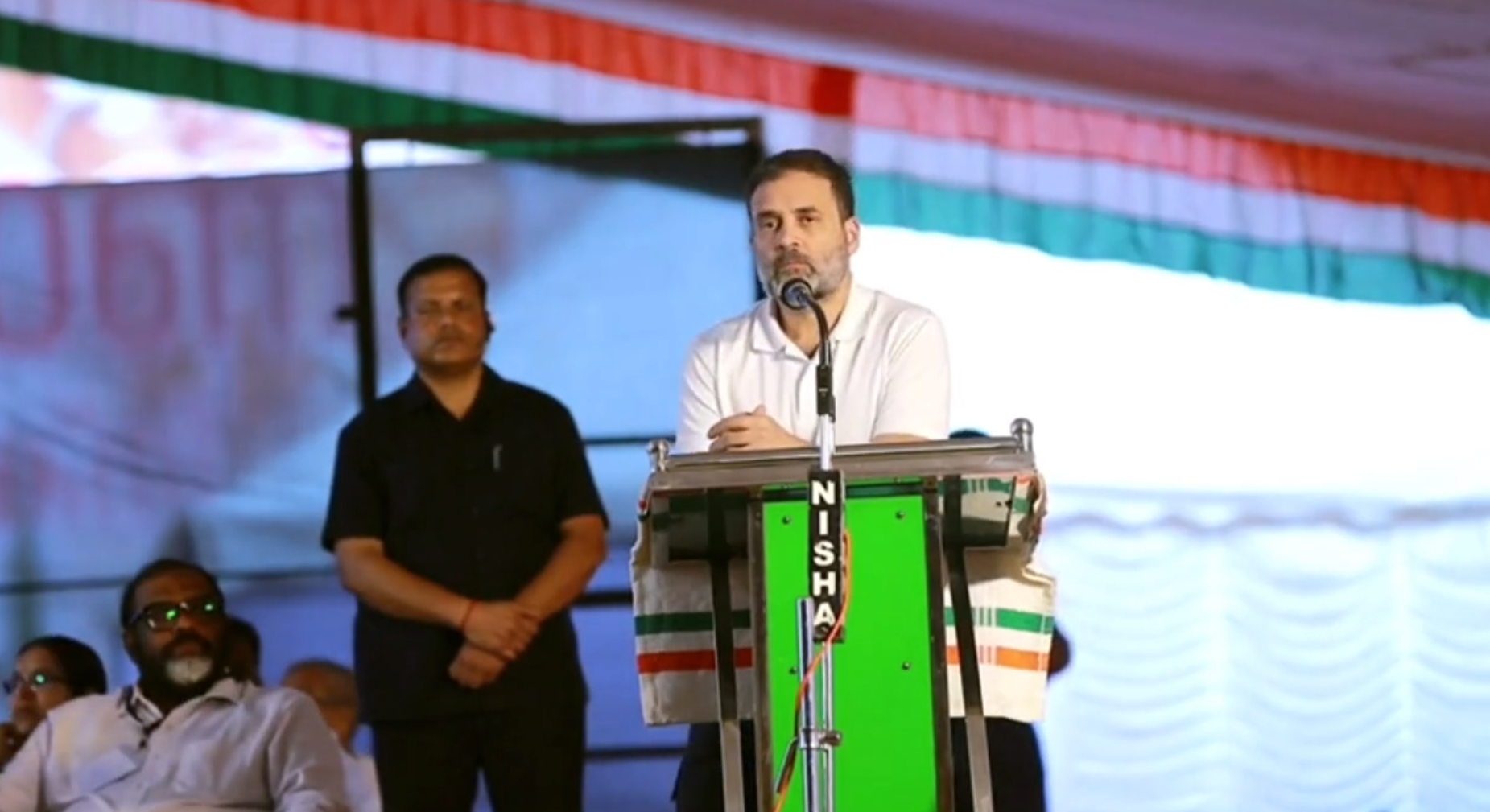 Rahul Gandhi trusted the Indian Army's peace-restoring ability in Manipur but criticized the Prime Minister's approach for prolonging unrest.
Congress leader Rahul Gandhi made his first appearance in his parliamentary constituency since his reinstatement as Lok Sabha MP, using the opportunity to criticize the BJP. Addressing a gathering, he asserted that his connection with the people of Wayanad would only grow stronger if attempts were made to create a divide between them.
Gandhi expressed his view, stating, "The BJP and the RSS lack an understanding of the concept of family. The more they attempt to separate us, the closer our bond becomes. They believe that disqualifying me would weaken my relationship with Wayanad, but in reality, it will only solidify it."
The MP, who was recently reinstated as the representative of Wayanad, referred to his recent legal developments. The Supreme Court's stay on his conviction in the 'Modi' surname remark case paved the way for his return to the position.
Continuing his critique, Rahul Gandhi shifted his attention to Prime Minister Narendra Modi, specifically highlighting the situation in Manipur. He criticized Modi's response to the violence in the northeastern state, accusing him of making light of serious matters.
Gandhi pointed out, "There are numerous individuals in Manipur who are suffering. Homes have been destroyed, women have been subjected to rape, and lives have been lost. It's as though Manipur has been set ablaze… The Prime Minister spoke for over two hours in Parliament, yet he allocated only two minutes to address the issues in Manipur. He and his cabinet were seen laughing and joking during this critical discourse."
In previous instances, including a press briefing, Rahul Gandhi had launched similar critiques against PM Modi. He expressed his dismay at the Prime Minister's light-hearted demeanor during discussions of important matters.
Rahul Gandhi also conveyed confidence in the Indian Army's ability to restore peace and normalcy to Manipur. He argued that the Prime Minister's approach to the situation seemed to prolong the unrest rather than resolve it.
In response to the criticism, PM Modi called upon all opposition parties to unite in a collective effort to regain the trust of the Manipuri people. He urged them to avoid exploiting the situation for political gains and emphasized the importance of working together to bring stability to the region.
"Let's work together, gain the confidence of the people of Manipur, and refrain from politicizing their suffering. We must understand their pain and work toward healing. This should be our sole focus," PM Modi stated during his response to a no-confidence motion debate.
Also Read: JP Nadda Criticizes Mamata Over Election Violence, Vows to Uphold Democracy in Bengal