Rahul Gandhi to visit violence-hit Manipur today
29 June, 2023 | Anupam Shrivastava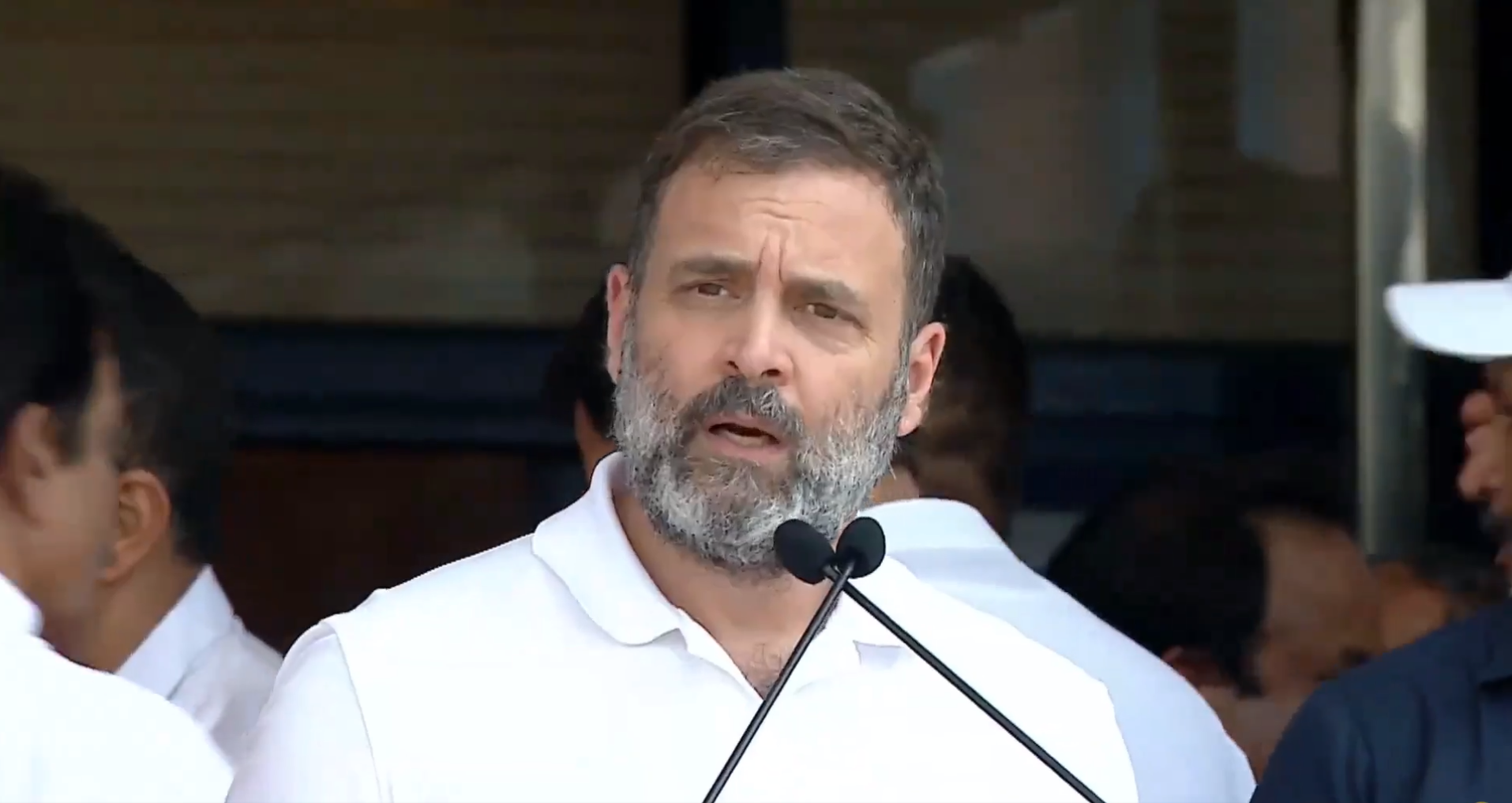 During his visit Rahul Gandhi will meet the representatives from civil society and visit relief camps to engage with displaced people.
Congress Leader Rahul Gandhi is scheduled to visit the violence-hit region of Manipur on June 29 and 30, as announced by AICC general secretary KC Venugopal. During his visit, Rahul Gandhi plans to visit relief camps and meet with people who have been displaced by the recent ethnic clashes. He will also engage in discussions with representatives from civil society in Imphal and Churachandpur.
The unrest in Manipur began on May 3 when clashes broke out during a rally organized by the All Tribal Students Union (ATSU) to protest against the demand for including Meiteis in the list of Scheduled Tribes (STs). Recognizing the severity of the situation, KC Venugopal emphasized the urgent need for healing and called the ongoing situation a humanitarian tragedy. He stated that it is the responsibility of everyone involved to promote love and unity instead of hate.
Former CM of Manipur appeals for Peace amid two-day visit of Rahul Gandhi
In response to Rahul Gandhi's upcoming visit, Okram Ibobi Singh, former Chief Minister of Manipur and Congress leader, appealed to the people of Manipur to maintain peace and cooperate during the two-day visit. The Congress party has been vehemently criticizing both the central government and the state government of Manipur, led by the BJP, for their handling of the violence. They have demanded the removal of Chief Minister N Biren Singh.
It is worth noting that the Assam Rifles have played a significant role in the situation, evacuating more than 50,000 displaced individuals from all communities in violence-affected areas of Manipur. They have provided these individuals with safe passage, shelter, food, and medical assistance.
On June 24, Home Minister Amit Shah assured the restoration of peace in Manipur. However, opposition parties raised concerns about Prime Minister Narendra Modi's "silence" on the matter during an all-party meeting regarding the violence in Manipur. Amit Shah convened a meeting to assess the situation in the strife-torn state, which was attended by BJP national president JP Nadda, Meghalaya Chief Minister Conrad K Sangma, and CPI (M) MP John Brittas, among other leaders.