Rahul Gandhi's Lok Sabha Membership Reinstated After 135 Days
7 August, 2023 | Anamika Singh Parihar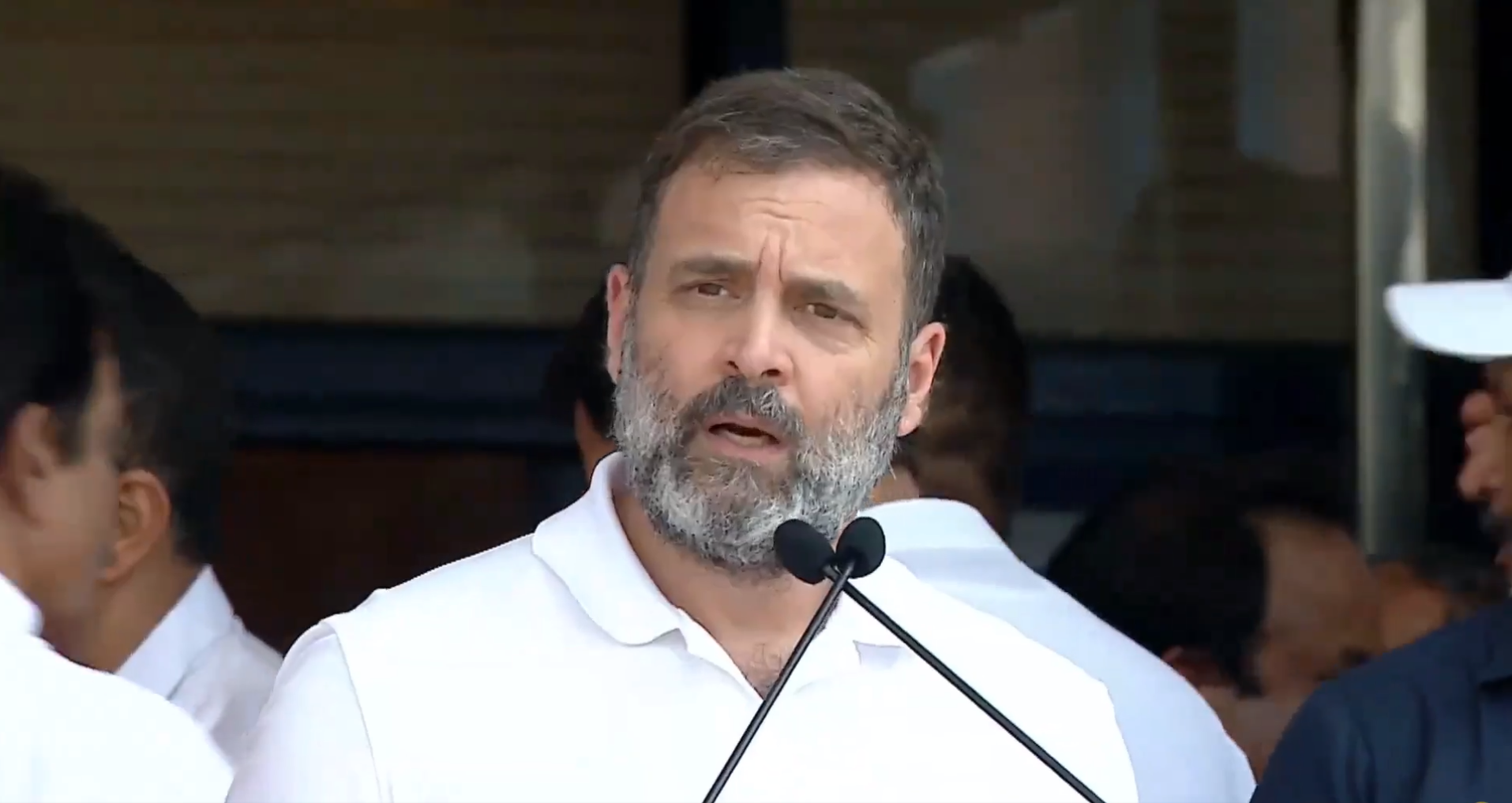 Congress leader Rahul Gandhi's membership was reinstated by the Lok Sabha Secretariat on August 7, allowing him to attend Parliament's monsoon session. This decision follows the Supreme Court's sus...
The Lok Sabha Secretariat reinstated Congress leader Rahul Gandhi's membership on Monday, August 7. He can now officially return to the Parliament and attend all its ongoing proceedings during the monsoon session.
The decision came after three days, when the SC suspended Rahul Gandhi's conviction in a 2019 defamation case on August 4, 2023.
The notification released by the Lok Sabha Secretariat stated that "In view of the order of the Supreme Court of India, the disqualification of Shri Rahul Gandhi has ceased to operate, subject to further judicial pronouncements."
In March 2023, a Surat Court in the western Indian state of Gujarat found Gandhi guilty in a legal case involving criminal defamation. The accusation pertained to his purported comments regarding the 'Modi surname'.
The Indian Member of Parliament Rahul Gandhi, representing Wayanad, a region within the southern Indian state of Kerala, supposedly made these remarks while delivering a speech at a rally in Kolar, Karnataka, before the 2019 Lok Sabha elections.
After the order of the Surat Court, Mr. Gandhi was disqualified from the Lok Sabha on March 23, 2023.
Following extensive legal proceedings, the court handed down a two-year prison sentence to Gandhi, who is a descendant of the famous political family. Additionally, a fine of Rs 15,000 ($183) was levied on him, citing violations of Indian Penal Code (IPC) sections 499 (defamation) and 500 (punishment for defamation).
Nevertheless, he was granted bail and given the opportunity to explore alternative legal avenues.
The Gujrat High Court also rejected Rahul Gandhi's plea to grant a stay on his conviction on July 7, 2023.
While hearing the plea of Mr. Gandhi, the Supreme Court on July 4, 2023, stayed his conviction in the defamation case.
Significantly, the apex court also observed that the initial trial court had not sufficiently justified its decision to impose the maximum two-year imprisonment term on the Congress leader.
Also Read: Chandrayaan-3: ISRO Successfully Conducts Orbit Reduction Manoeuvre