Cyclone Biparjoy: Railway sets up control room, deploys field staff in Gujarat
13 June, 2023 | Anupam Shrivastava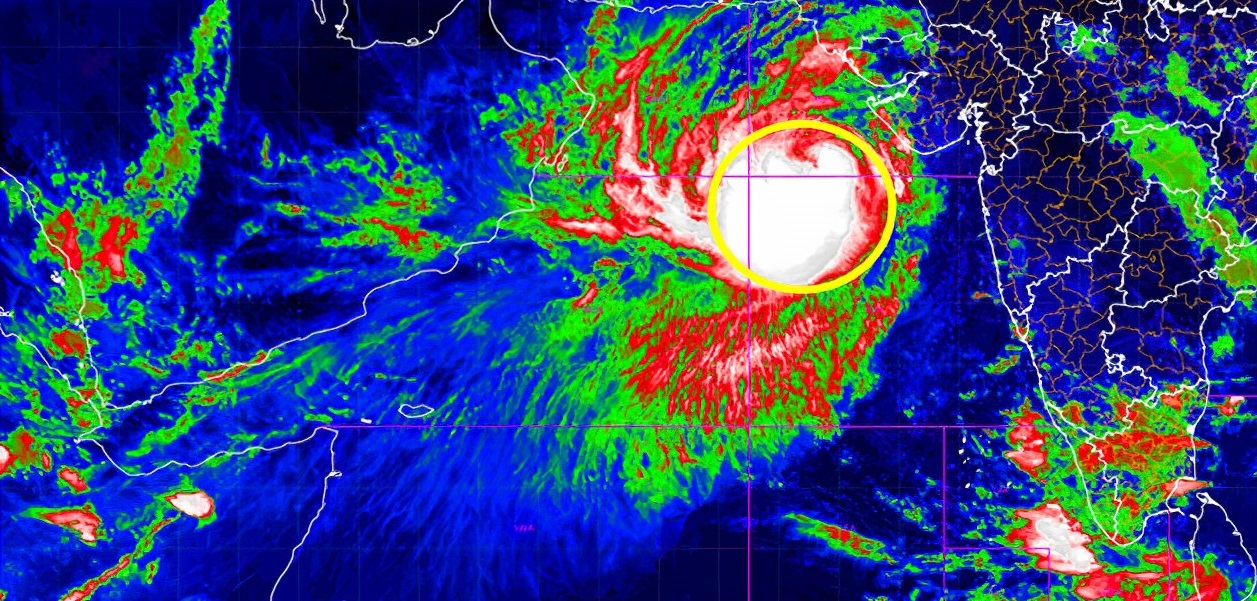 Railway is taking measures in view of Cyclone Biparjoy, expected to make landfall on June in Gujarat which has been declared as "Very Severe Cyclonic Storm."
Indian Railways has activated disaster management teams and created emergency control rooms in different districts of Gujarat in response to the oncoming Cyclone Biparjoy to guarantee smooth rail operation.
Shivaji Sutar, the Railway Board's director of information and publications, stated on Monday that enough equipment and personnel have been deployed and are ready to handle any emergency situations.
Railway official Shivaji Sutar stated, "Disaster Management room has been activated and field staff has been put on alert mode. Emergency control rooms have been opened in Bhavnagar, Rajkot, Ahmedabad and Gandhidham. Additional helpline numbers have also been activated".
"We have deployed sufficient manpower and machinery. Our teams have also been alerted. We have sufficient locomotives ready in case of any power failure, and we are also ready with preparation to evacuate people if a train gets stuck anywhere," he added.
Alok Kumar Pandey, the relief commissioner, had earlier stated that the state and federal administrations were both on high alert due to the storm.
"State government and Central government are on alert view of Cyclone Biparjoy. We have 12 NDRF teams and they have been deployed in Kutch, PorbanderJunagadh, Jamnagar, Dwarka, Gir Somnath, Morbi and Rajkot districts. Three teams were requested from the Centre and they have arrived they will be kept in reserve in Rajkot, Gandhidham and Kutch," the Relief Commissioner said.
PM Modi presided over a high-level meeting earlier in the day to assess how effectively Gujarat and the Centre's ministries and agencies were prepared to handle the crisis.
In accordance with the official statement, the Prime Minister instructed senior officers to take all feasible steps to ensure that the State Government safely evacuates residents of vulnerable areas and to maintain all essential services, such as power, telecommunications, health, drinking water, etc. and to ensure that they are restored right away in the event of damage.
The India Meteorological Department (IMD) reported during the meeting that Cyclone Biparjoy, a very severe cyclonic storm with a maximum sustained wind speed of 125–135 kmph gusting to 145 kmph, is expected to cross Saurashtra and Kutch between Mandvi (Gujarat) and Karachi (Pakistan) near Jakhau Port (Gujarat) by noon on June 15.
Cyclone Biparjoy set to make landfall in Gujarat on 15 June
The Indian Meteorological Department announced later in the day that Cyclone Biparjoy, which is expected to make landfall on June 15 near Gujarat's Jakhau Port, will be a "Very Severe Cyclonic Storm."
"ESCS (extremely severe cyclonic storm) #Biparjoy weakened into VSCS (very severe cyclonic storm) and lay at 23.30 IST, about 310km SW of Porbandar, 320km SW of Devbhumi Dwarka, 380km SSW of Jakhau Port. To cross near Jakhau Port (Gujarat) by the evening of 15th June as VSCS," the Indian Meteorological Department said.
Following the extremely strong cyclonic storm "Biparjoy," the Union Home Ministry also issued a warning and suggested a complete suspension of fishing activities throughout the east-central and adjacent west-central Arabian Sea as well as the northeast Arabian Sea until June 15.
In a Monday alert, the ministry requested that the governments of Kerala, Gujarat, Tamil Nadu, Goa, Karnataka, and Maharashtra maintain a careful eye on the situation in the aftermath of the severe cyclonic storm and take the necessary precautions. The urge for prudent control of both onshore and offshore activity was made.
The recommendation said that district officials should be urged to keep an eye on the situation in their regions. It was also forwarded to the chief secretaries of Lakshadweep, Daman and Diu, Dadra, and Nagar Haveli.
Notably, a total of 67 trains have been cancelled in view of cyclone Biparjoy which is set to make landfall on Thursday in Gujarat, said CPRO Western Railway on Monday.