NewsX A List: Rajat Kumar Pruthi, the International Security Organization's Visionary Leader
22 August, 2023 | Shubhi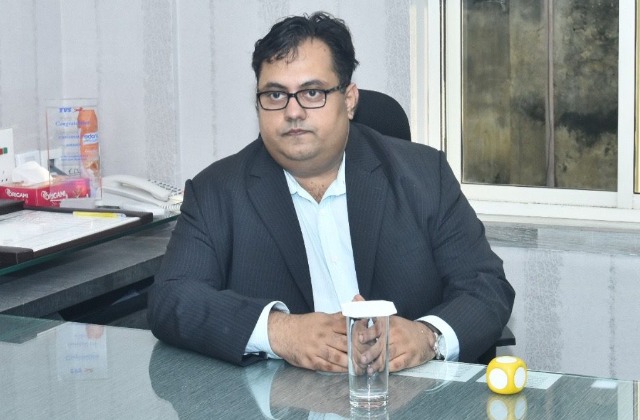 The International Security Organisation, a 45-year-old security and facilities management firm, is known for its commitment to innovation, job development, and safety
In a recent episode of "The Music in the A-List," host Devika Chopra had the privilege of interviewing Mr. Rajat Kumar Pruthi, the CEO of the International Security Organization. The interview shed light on the organization's history, operations, challenges, and Mr. Pruthi's leadership philosophy. With over 20 years at the helm of the company, Mr. Pruthi's insights and experience offer valuable lessons for aspiring CEOs and business leaders.
The International Security Organization, often referred to as ISA Group, is a security and facility management company operating on a Pan-India basis. Founded 45 years ago, the company has emerged as a leading player in its industry, boasting a workforce of over 20,000 employees. The organization's emphasis on recruiting and retaining quality personnel reflects its commitment to serving clients effectively while generating job opportunities.
Rajat Kumar Pruthi's journey as the CEO began two decades ago when he assumed the role at a relatively young age. He succeeded the visionary leader, Sri Radikma Pruthi, who aimed to create substantial job opportunities for the citizens of India and prioritize safety. Mr. Pruthi embraced this legacy and guided the company towards sustained growth and expansion, staying true to the founder's vision.
Reflecting on his tenure, Pruthi underscored the qualities essential for a dynamic CEO. Gratitude toward clients and stakeholders for their contributions played a pivotal role in the company's achievements. Effective planning, execution, and delivering results were highlighted as core principles for driving growth. Mr. Pruthi stressed that a successful CEO's responsibility extends beyond profits to ensuring the well-being of employees.
Promoting transparency within the organization is a key priority for Mr. Pruthi. He revealed that a dedicated HR and management team conducts regular visits to offices across the country, fostering open communication and addressing concerns. This commitment to transparency ensures that employees receive timely payments, clients are satisfied, and the entire organizational ecosystem remains harmonious.
One of the significant challenges faced by the International Security Organization, like many other businesses, is employee turnover. Mr. Pruthi shared his approach to this challenge, emphasizing the importance of assessing candidates' passion, behavior, and willingness to learn during the hiring process. When it comes to letting go of an employee, he stressed the organization's commitment to providing ample opportunities before taking that step, always ensuring a dignified exit.
The most significant lesson Mr. Pruthi has gained from his 20 years in the industry is patience. His philosophy revolves around treating clients and employees with patience, which, in turn, fosters satisfaction and loyalty. This approach has proven instrumental in maintaining a positive work environment and sustaining business relationships.
Rajat Kumar Pruthi's leadership journey at the International Security Organization exemplifies the power of visionary leadership, adaptability, and commitment to creating value for all stakeholders. With his emphasis on patience, transparency, and holistic growth, he stands as an inspiration for both seasoned and budding CEOs aiming to navigate the complex world of business while upholding ethical values.
Catch all the Latest Business News, Breaking News Events, and Latest News Updates on NewsX)