Rakul Preet Singh discusses 2022 success, versatile roles on India News Manch
22 December, 2022 | Pravina Srivastava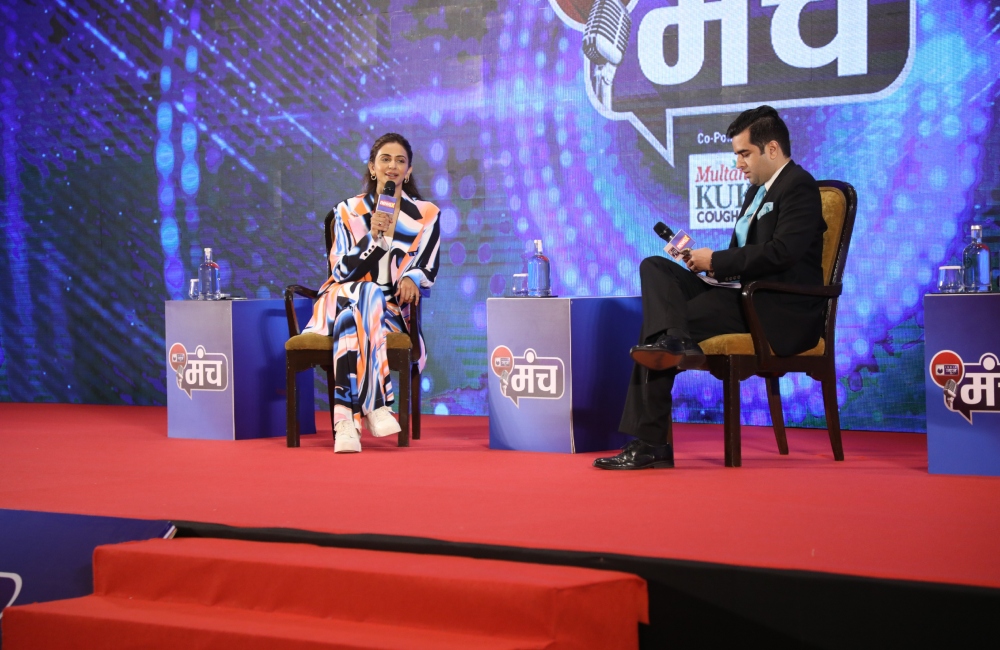 India News Manch was charmed with Actress Rakul Preet Singh attending the conclave today
India News Manch was charmed with Actress Rakul Preet Singh attending the conclave today.
While discussing about her upcoming movie, she quoted "I entered the water at 2:30 and remained there until 6:30, not realizing the time since passion keeps you going, but the following day I experienced all the chills and aches."
She further stated "I've always wanted to be an actress, therefore this is my dream. I'm able to endure with the support of the audience and I'm glad that each film was unique and allowed viewers to observe my versatility. I hope 2023 will be the same."
While speaking about her latest movie, Runway, she quoted "I'll always cherish my time on the runway as it was such a unique experience. Although it was challenging to photograph in a genuine stimulator, we depicted turbulence. Panic or turbulence cannot be recreated so we had to take it in one flow."
She further added that people were quite supportive, especially once the movie was broadcast on the OTT platform.
Stating her experience with Ajay Devgan, she said "It is a pleasure to work with Ajay Sir, who was a director for 95% of the runway before becoming an actor. It was impressive to observe how calm he remained in a stressful circumstance while remaining focused."
Meanwhile, she also stated that opportunity to collaborate with Amitabh Ji was a dream come true.
The highlight of the evening was Rakul introducing her parents as she mentioned this is the first time on India Manch her parents are watching her live interview.
She continued by saying that her parents had helped her along the way: "They have helped me emotionally, psychologically, and even with my scripts."
She concluded saying "I want to play a versatile part because I want to prove to the world that I can play both Aisha from "De De Pyar De" and Tania from "Runway." I'm also appreciative that I have access to these many scripts."
iTV Network brings you India's Biggest Political Conclave right from the national capital of India, The Manch is the flagship annual conclave of the iTV Network that runs 9 news channels, 5 newspapers and a host of digital platforms.