Rescuers continue to search for survivors after Morocco quake claims over 2000 lives
11 September, 2023 | Anupam Shrivastava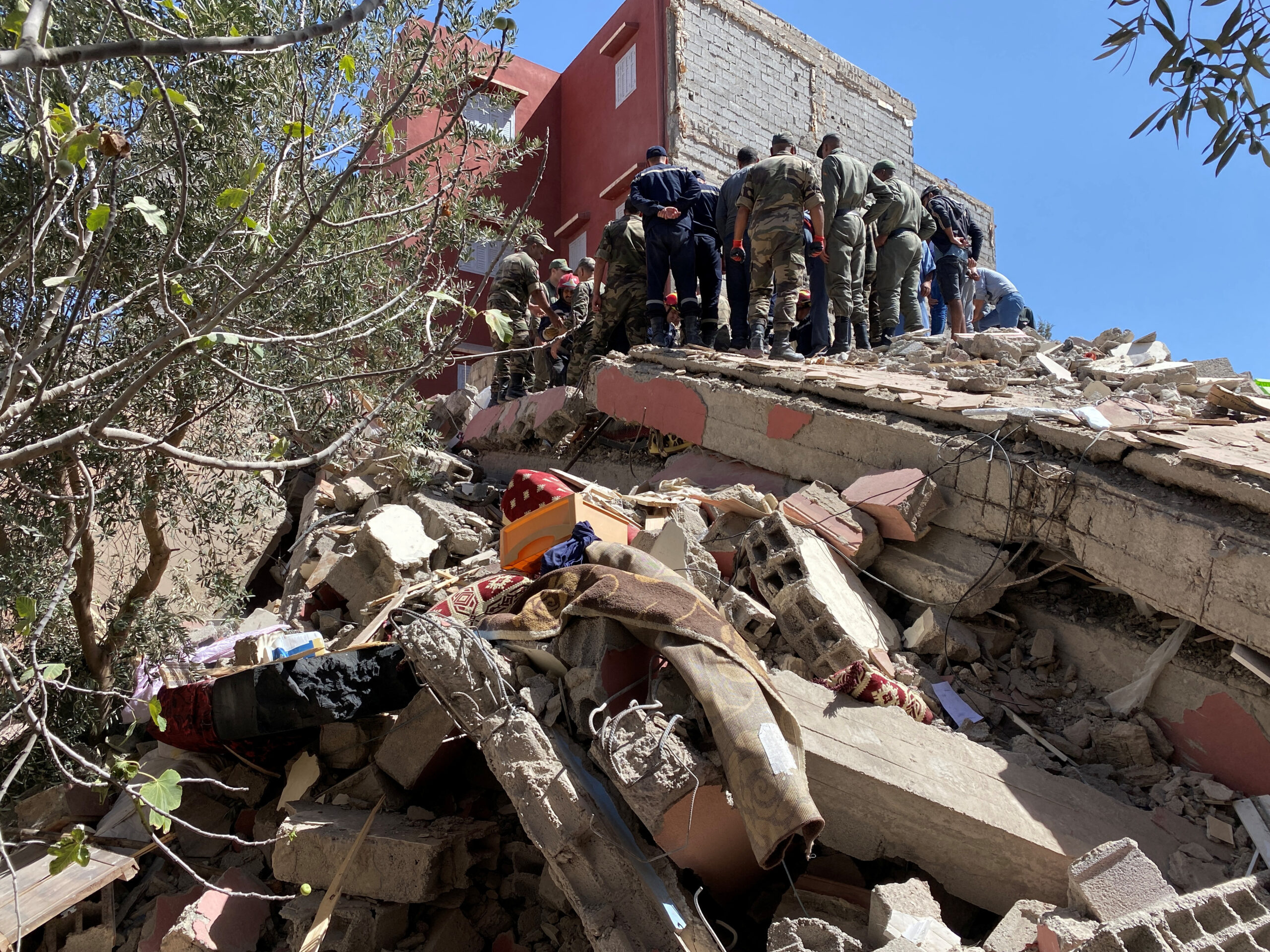 The 6.8-magnitude earthquake has caused extensive damage to Morocco, especially in communities along the Atlas Mountains, about 72 kilometers (45 miles) southwest of Marrakesh.
Following reports of extensive devastation, rescue efforts in Morocco have been significantly intensified in the aftermath of Friday's devastating earthquake, which, according to Al Jazeera, has claimed the lives of over 2,000 people.
Official numbers, which were updated late on Sunday, now reveal that this earthquake, the most powerful ever recorded in North Africa, has resulted in a staggering death toll of at least 2,122 individuals. In addition to the tragic loss of life, more than 2,400 people have suffered injuries, with many in critical condition. Responding to this dire situation, foreign rescue teams have been deployed and flown in to provide much-needed assistance.
The earthquake, measuring 6.8 in magnitude, unleashed widespread destruction, particularly in communities located along the slopes of the Atlas Mountains, situated roughly 72 kilometers (45 miles) southwest of Marrakesh, a popular tourist destination. Adding to the already dire circumstances, a magnitude 4.5 aftershock struck the same area on Sunday.
The impact of the quake on the mountain village of Tafeghaghte, located approximately 60 kilometers (37 miles) from Marrakesh, has been particularly devastating, with virtually every building reduced to rubble.
In response to this catastrophic event, both civilian volunteers and Moroccan military personnel have been working tirelessly to locate survivors amidst the wreckage while also retrieving the bodies of those who lost their lives.
Prime Minister Narendra Modi expressed his heartfelt condolences and sadness over the tragic loss of life caused by the earthquake. In a message posted on X, PM Modi conveyed his deep sympathies to the people of Morocco, stating, "Extremely pained by the loss of lives due to an earthquake in Morocco. In this tragic hour, my thoughts are with the people of Morocco. Condolences to those who have lost their loved ones. May the injured recover at the earliest. India is ready to offer all possible assistance to Morocco in this difficult time."
The earthquake struck at 03:41:01 (UTC+05:30) at a depth of 18.5 kilometers. Its substantial magnitude caused tremors to be felt from Sidi Ifni in the south to Rabat in the north and beyond. The epicenter of the earthquake was located 72 kilometers west of Marrakesh, a significant economic center in the region.
Also Read: Biden in Hanoi: US Emphasizes Cooperation Over Containment in China Relations
Catch all the Latest Business News, Breaking News Events, and Latest News Updates on NewsX