Rising death toll and violence taint Panchayat elections in West Bengal
9 July, 2023 | Priya Rani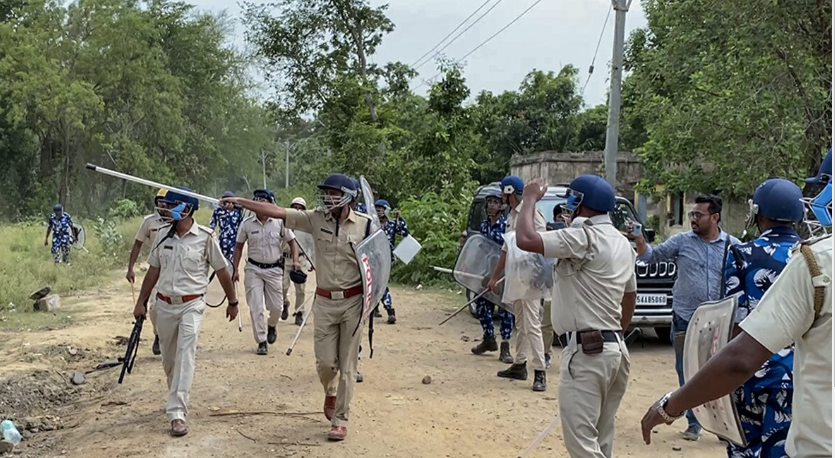 Panchayat elections turned into a "Festival of Death," says Union Minister Nishith Pramanik
Union Minister Nishith Pramanik strongly criticized the Mamata Banerjee government for the widespread violence that occurred during the panchayat elections in West Bengal. Pramanik referred to the polls as a "festival of death" rather than a festival of the republic. He accused the Trinamool Congress government of not providing an accurate official count of the deaths that occurred during the election period.
He said, "This (the deaths and electoral violence) should not have happened. Elections are a festival of the republic but this time, the panchayat elections in Bengal turned out to be a festival of death. The state government will not even come out with official data on the number of people who lost their lives since the panchayat elections in Bengal were announced."
Pramanik expressed his disappointment over the scale of violence, describing it as unprecedented. He highlighted the loss of lives and the large number of missing individuals, expressing concerns over their well-being."Several individuals died, and many more are still missing. In light of the violence, we are unsure if individuals who have gone missing are indeed still alive. We are ashamed of the way this year's panchayat elections were handled. In West Bengal's election history, today's events represent a regrettable chapter," said Pramanik.
Multiple incidents of violence marred the polling day, including a fatal injury caused by a crude explosive in the Phul Malancha polling booth. Another incident involved alleged shootings by Trinamool Congress workers against BJP members in Cooch Behar's Dinhata.
BJP leader, Ajoy Ray said, "From the morning our workers were not allowed to enter polling booths. They were beaten up in every place. One woman in the village received a bullet injury on her stomach while one of our workers also sustained a gunshot wound in his chest. There were instances of bombing and firing as well. Another man got hit by a bullet in his hand. The husband of one of our candidates was shoved to the ground and kicked around."
According to the Leader of the Opposition in the West Bengal Assembly, Suvendu Adhikari, the violence led to the death of 19 people during the panchayat polls. Earlier, MP Ravi Shankar Prasad had reported over 12 deaths and widespread clashes in various parts of the state.
The panchayat elections covered 3,341 gram panchayats, with a total of 58,594 election centers. The voting was held for 63,239-gram panchayat seats, 9,730 panchayat samiti seats, and 928 Zila Parishad seats. The counting of votes is scheduled for July 11.