Supreme Court's notice to Uttar Pradesh, Haryana, and Delhi govt amid Nuh protests
2 August, 2023 | Aditi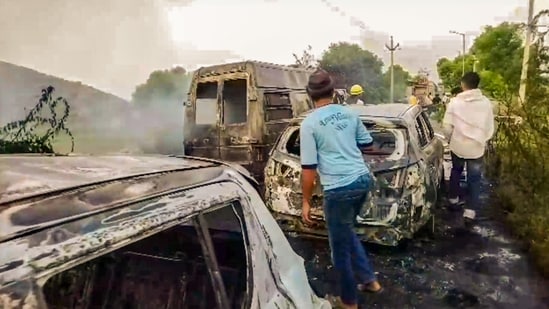 Supreme Court sent letters to the governments of Uttar Pradesh, Haryana, and Delhi amid Nuh violence.
In the midst of protest marches and protests planned in response to the violence in Haryana's Nuh district on July 31, the Supreme Court on Wednesday sent letters to the governments of Uttar Pradesh, Haryana, and Delhi.
The next hearing was scheduled for August 4 after the court issued notices about a plea over the violence in Haryana. The appeal was heard on August 2 by a panel of Justices Sanjiv Khanna and SVN Bhatti of the Supreme Court.
In his presentation on behalf of the petitioner, Senior Advocate CU Singh informed the Supreme Court that 23 demonstrations against the violence in Haryana were planned for Delhi.
The Supreme Court bench, while hearing the matter, stated, "There should be no hate speech, no violence if required, deploy additional forces, CCTV cameras to be installed and everything recorded to be preserved."
Members of the Bajrang Dal and the Vishwa Hindu Parishad (VHP) protested the violence that erupted in Haryana's Nuh district on Wednesday in various locations around the national capital.
Near the Nirman Vihar Metro station and Ghonda Chowk in East Delhi, protesters took to the streets while yelling slogans.
When Delhi Police learned about the protests, they acted quickly to provide protection.
In addition to these two locations, protests also took place close to Subhash Nagar Chowk.
After two groups clashed during a procession on July 31, tension erupted in the Nuh neighborhood. Security was increased in the neighboring districts of Faridabad, Palwal, and Gurugram following the clash.