iTV Network has wrapped up the inaugural edition of 'We Women Want' conclave and 'Shakti Awards 2022' ceremony organized on August 24 at Delhi's Le Meridian Hotel. The conclave brought together female leaders from various backgrounds of work for discussions, which were followed by a felicitation ceremony.
Governor of Kerela Arif Mohammed Khan; Governor of Telangana and LG of Puducherry Dr. Tamilsai Soundarajan; Dr. Kiran Bedi, and Union Minister Anurag Thakur were among the dignitaries that attended this event.
The subjects covered in the conversation ranged from survivors of acid attacks to successful athletes and female CEOs.
The major takeaway from the event was Dr. Kiran Bedi's remark "If guys were the only ones to practise consideration, responsibility, and respect for all women, the country would be safer. Men need to start respecting women in order to prevent domestic violence."
Bedi also felicitated the panel of influencers, including Richa Mehta, Ashi Khanna, Sejal Kumar, and Suhani Shah, who spoke about their pioneering experiences as social media influencers.
Shakti Award 2022 was also given to Dr. Sohini Sastri, an astrologer and philanthropist. Her maternal side of the family includes prominent figures Swami Dharmamegharanya Aranya and Swami Hariharananda Aranya. She graduated from a reputable university with a PhD in political science and a master's degree in the subject. She received a doctorate in astrology in recognition of her extraordinary journey and societal contributions.
Dr. Sanchita Sharma Thukral, Astrologer and Life Coach was also awarded with Shakti Awards 2022 for her mission to drastically alter other people's life. She assists people in resuming their life. Her goal is to encourage and inspire others to live out their finest visions.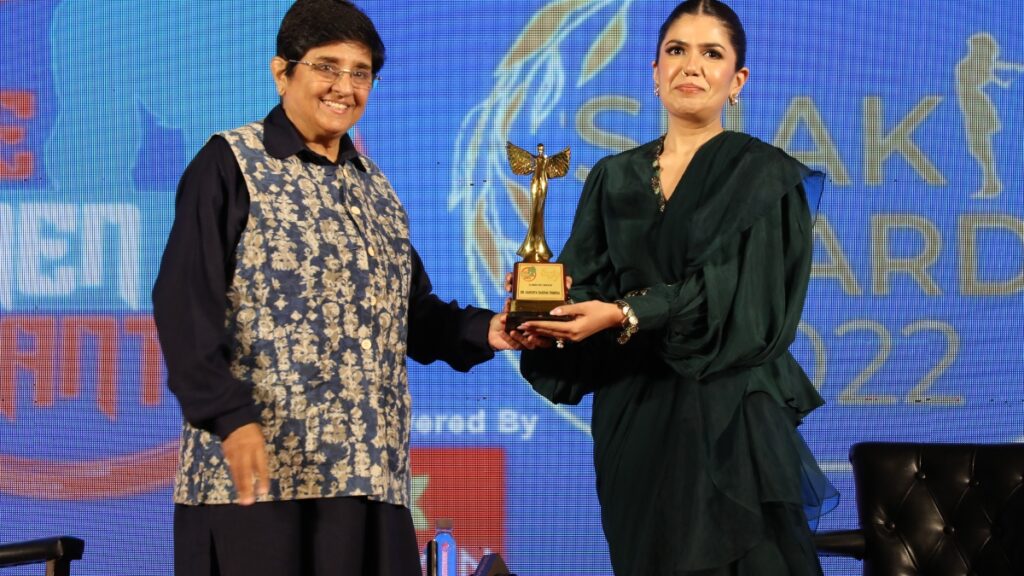 The felicitation programmee was further carried by honoring Dr. Shweta Singh, Founder and CEO, Ennoble IP & Shereal. Singh has 13 years of corporate experience in management, business consulting, and intellectual property research, together with about 7 years of fundamental startup ecosystem experience. For her work toward women smes and entrepreneurs she has been recognized by Prime Minister Narendra Modi.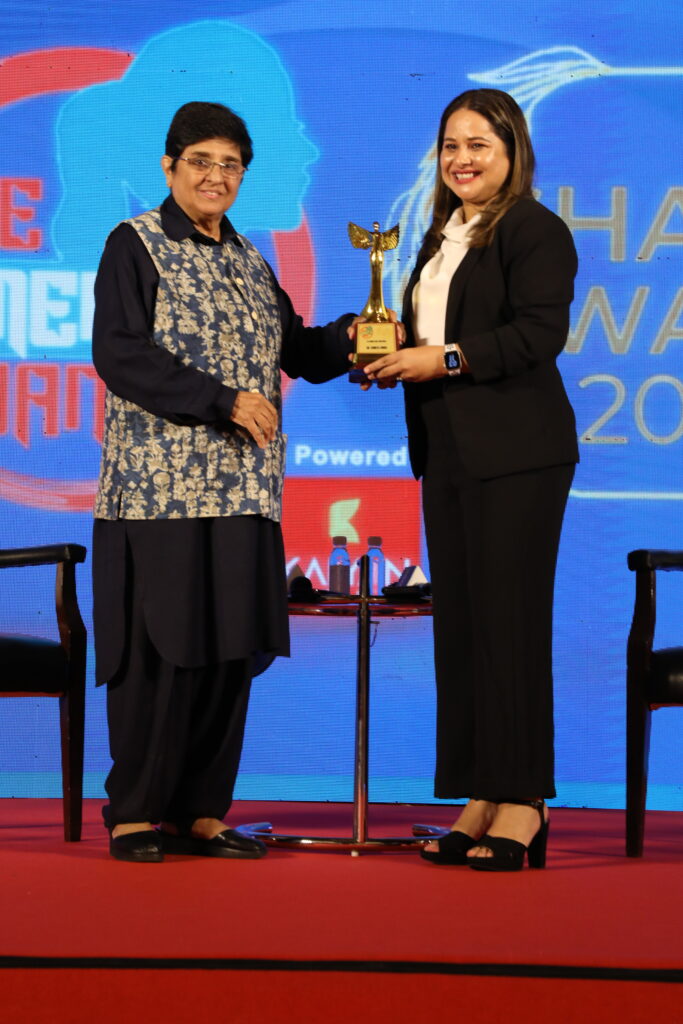 Shakti Awards was also presented to Shaily Mehrotra, CEO and Co-founder – Fixderma Pvt Ltd., the firm has a cutting-edge production facility in Neemrana, Rajasthan, that is spread out over 55,000 square feet and sells to more than 35 countries. Shaily is working towards dermaceutical beauty space to spread its awareness pan India.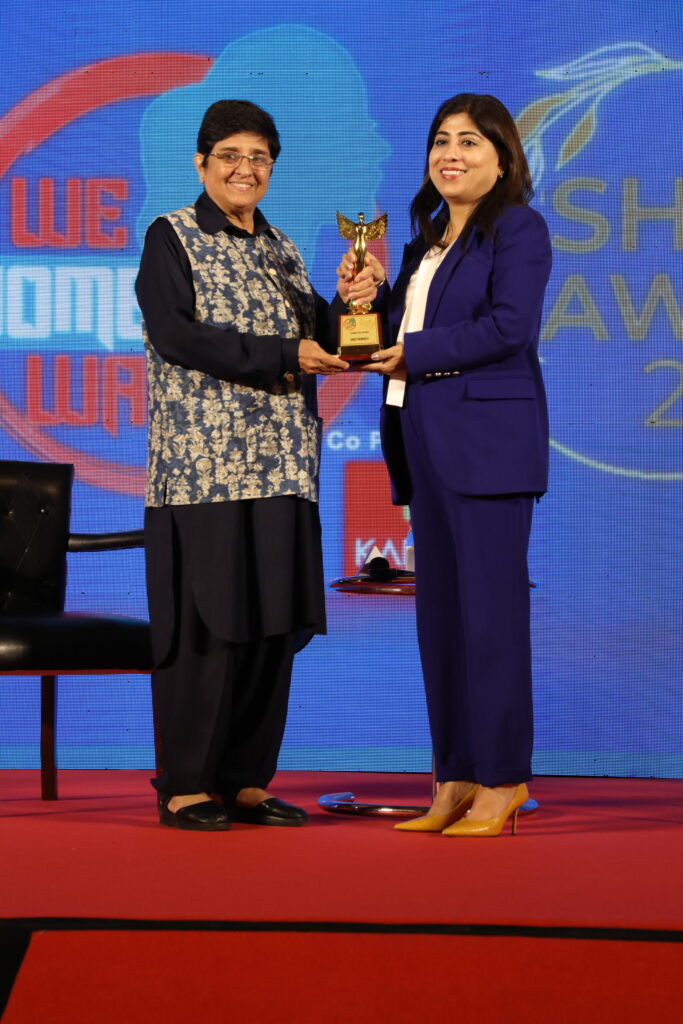 In addition, Ritu Rani, former captain of the Indian Women Hockey Team, received the Shakti Award from the panel of women empowerment, which also featured SheWings co-founder Madan Mohit Bhardwaj, Dr. Anshu Gupta, managing director of Sarvodaya Healthcare & Foundation, and Ritu Rani.
Dr. APJ Abdul Kalam was quoted by Tamilisai Soundararajan, the Hon. Governor of Telangana and LG Puducherry saying, "Small aim is a crime, have high ambition."
Governor of Kerala Arif Mohammed Khan also spoke at the conference "Women's concerns aren't in my opinion women's issues. They concern me on a humanitarian level. Women are particularly adept and do not have physical limitations."
He further honoured Dr. Deepa Malik, who was awarded the Padma Shri, Khel Ratna, and Arjuna Awards, Chaanv Foundation Foundation for Acid Attack Survivors, Pooja Gehlot Wrestling Bronze Medalist, India's First Woman Paralympic Medalist with Shakti Awards 2022.
The event also witnessed the presence of Union Minister Anurag Thakur who was handed the torch from the Great India Run, an ITV network programme where top runners travelled an incredible 829 kilometres in only 10 days, from the Lal Chowk in Srinagar to India Gate in New Delhi.
While discussing government steps taken to empower women, Anurag Thakur said, "The Poshan Abhiyan has mostly benefited young daughters. The institutionalised delivery system that the central government invested in has further reduced the rates of newborn and maternal mortality."
Sushmita Dev, Rajya Sabha MP and TMC leader, Supriya Srinete, Rajya Sabha MP from Congress, and Khushbu Sundar, actress and BJP leader, were on the panel of female politicians who discussed gender sensitization in politics.
Bunty and Babli 2 actress Sharvari Wagh also came forward to speak her mind on women of 21st century as she hopes to inspire the younger generation through her work and would really like to leave a mark for others to follow. The conclave also featured other prominent actresses from the Hindi film industry, including Shefali Shah and Malaika Arora, who joined virtually.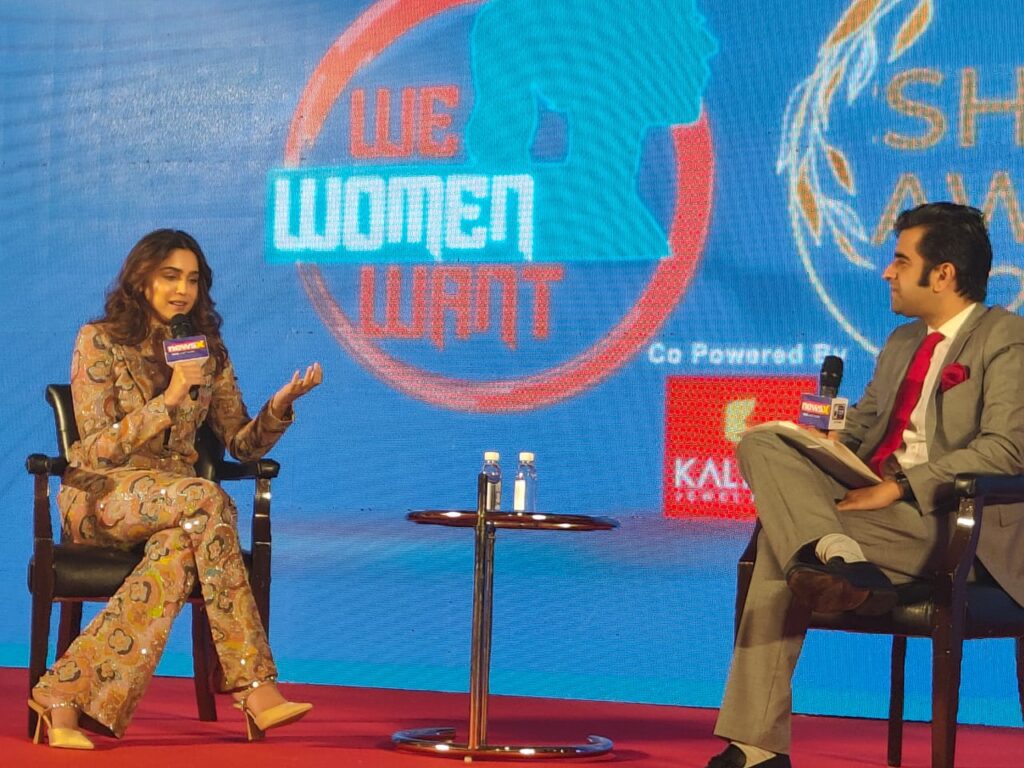 As a part of panel discussion alongside the felicitation ceremony-We Women Want heard the opinions of women CEOs in business sector, women in sports, women IPS & IAS officials, women designers, doctors, and lawyers.