Sharad Pawar offers an apology to the Yeola constituency
9 July, 2023 | Priya Rani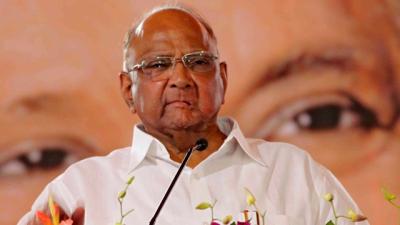 Sharad Pawar apologizes to Yeola constituency, acknowledges mistake in fielding Chhagan Bhujbal
Nationalist Congress Party (NCP) chief Sharad Pawar expressed regret and issued an apology on Saturday to the people of Yeola, the constituency of expelled dissident leader Chhagan Bhujbal. Speaking at a rally in Yeola, Pawar acknowledged his wrong decision in fielding Bhujbal and apologized to the voters.
"I regret making a wrong decision (in fielding Bhujbal from this constituency). You trusted me and voted for my party but my decision turned out to be wrong. So, it is my duty to apologize to you. Next time, when I come here, I promise I won't repeat this mistake," the NCP chief said at the rally
Pawar, while emphasizing that the rally was not about making allegations, admitted his mistake and promised not to repeat it in the future. He also responded to Prime Minister Modi's recent remarks about the NCP and Congress, stating that if any wrongdoing was found, they were ready to face consequences.
"A few days back, PM Modi pointed fingers at the NCP and the Congress in a rally. I want to tell him, if we do anything wrong, act against us. If we do anything wrong, we are ready to be punished. However, this is a fight for the Lok Sabha and, we, the Opposition, are ready for it," the NCP chief said.
In reference to Ajit Pawar's remarks about his age and retirement, Sharad Pawar refrained from making personal comments and urged his faction to refrain from doing so as well. The political landscape in Maharashtra was shaken by Ajit Pawar's split from the NCP and his alliance with the NDA government, which included several top leaders and MLAs.
Ajit Pawar assumed the role of deputy chief minister in the Eknath Shinde government, while the other dissidents were also sworn in as ministers. The political realignment has sparked a significant upheaval in Maharashtra's political scenario.