Karnataka Dy CM Shivakumar Suggests Mekedatu Project To End Cauvery Dispute
31 August, 2023 | Pooja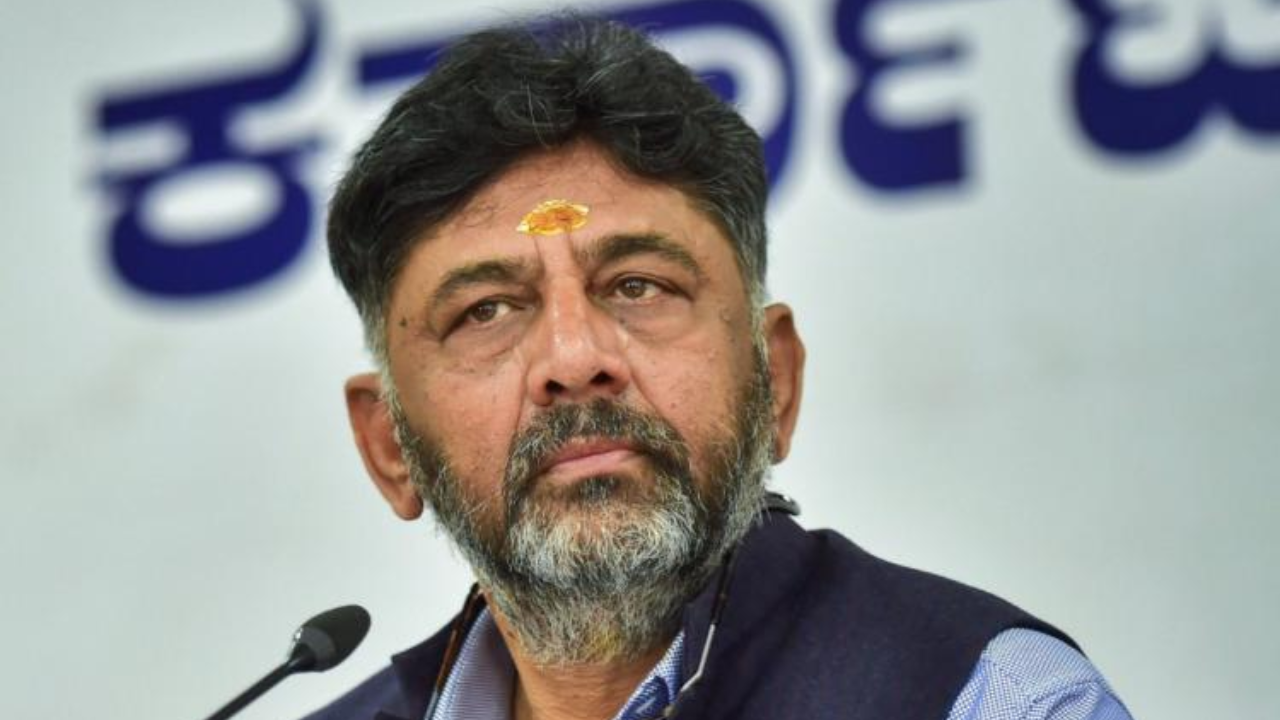 DK Shivakumar convened a consultation with legal experts and officials at Karnataka Bhavan in Delhi to address the Cauvery water-sharing dispute between Karnataka and Tamil Nadu
Amidst the ongoing dispute between Karnataka and Tamil Nadu concerning Cauvery water, Deputy Chief Minister of Karnataka, DK Shivakumar, stated on Thursday that the Mekedatu project offers the sole solution to the water-sharing conflict between the two states.
DK Shivakumar convened a consultation with legal experts and officials at Karnataka Bhavan in Delhi to address the Cauvery water-sharing dispute between Karnataka and Tamil Nadu. He emphasized, "The only solution is the Mekedatu project. We will request the authorities to visit the sites in Karnataka and see the problems being faced by the state," as per report by a media house.
The Mekedatu project encompasses the construction of a multipurpose balancing reservoir near Kanakapura in Ramanagara district, Karnataka. Its objectives encompass providing potable water to Bengaluru and its neighboring regions.
Labeling the order to release 5,000 cusecs of water as a significant challenge, Deputy CM Shivakumar noted that Karnataka is grappling with an acute situation due to scant rainfall and water scarcity. He expressed hope that the authorities would respect the concerns of Karnataka's farmers while still acknowledging those of Tamil Nadu's. He also underscored the severity of Karnataka's plight and appealed for a site visit to comprehend the state's predicament.
Earlier in the day, farmer associations in Karnataka staged a renewed protest near the Krishna Raja Sagar (KRS) reservoir in Mandya district against the release of 5,000 cusecs of Cauvery water to Tamil Nadu.
In compliance with the directive from the Cauvery Water Management Authority (CWMA), Karnataka initiated the release of water from its reservoirs to Tamil Nadu. The CWMA's instruction came after the Cauvery Water Regulation Committee (CWRC) recommended that Karnataka release 5,000 cusecs of Cauvery water to Tamil Nadu. Despite Karnataka's objection, the CWMA upheld the recommendation.
As Karnataka started to implement the CWMA's decision, farmers launched protests, citing the severe drought situation in the Cauvery basin and the inadequate water storage in reservoirs to meet the region's drinking water requirements.
The Cauvery water issue has long been a contentious matter between Karnataka and Tamil Nadu. The two states have been engaged in a protracted battle over the allocation of water from the Cauvery River, a crucial source for irrigation and drinking water for millions in the region.