Showdown Between I.N.D.I.A and NDA As Both Alliances Hold Parallel Meetings On Sep 1 In Mumbai
29 August, 2023 | Anupam Shrivastava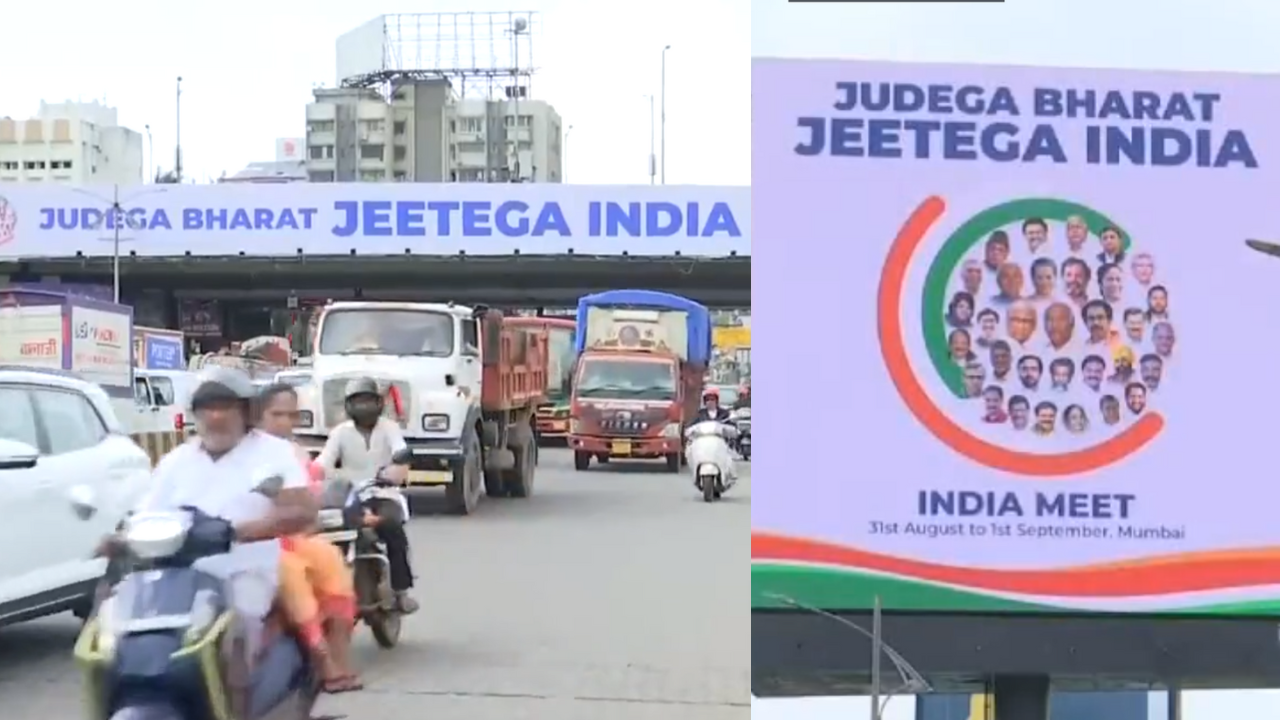 The I.N.D.I.A alliance, which stands for 'Indian National Developmental Inclusive Alliance,' is a consortium of 26 opposition parties, including the Congress.
As the Lok Sabha elections are approaching in the early months of the next year, a direct confrontation is emerging between the Opposition's INDIA alliance and the ruling NDA coalition. On September 1, both these alliances are set to hold significant meetings simultaneously in Mumbai, Maharashtra.
The INDIA alliance members have a joint session planned on September 1 in Mumbai, where they will strategize for the upcoming Lok Sabha elections and discuss the allocation of seats in various states. Additionally, there are expectations of unveiling a new logo for the INDIA alliance.
Concurrently, the NDA alliance in Maharashtra, along with its new partner, the faction led by Ajit Pawar of the NCP, is also scheduled to assemble on the same date in Mumbai. Sunil Tatkare, an NCP MP representing the Ajit Pawar faction, stated that this meeting will involve all the partners from the state government alliance, namely BJP, ShivSena (Eknath Shinde), and NCP (Ajit Pawar).
When questioned about the timing clash with the INDIA alliance meeting, Sunil Tatkare clarified that their meeting had been planned well in advance, even before the last state assembly Monsoon session. Hence, he dismissed any insinuations that their meeting was deliberately timed to coincide with the opposition's meeting.
In parallel, Ashok Chavan, a senior Congress leader, confirmed the participation of around 26 to 27 opposition alliance parties in the INDIA meeting. He detailed that there would be an informal gathering on August 31 in Mumbai, followed by a formal meeting on September 1, during which the future agenda will be discussed. There are plans to introduce a common logo, potentially unveiled on August 31.
Notably, Bihar Chief Minister Nitish Kumar hinted at expanding the alliance to include more regional parties. He expressed his desire to unite several parties ahead of the 2024 Lok Sabha elections and disclosed that strategy discussions and seat-sharing would be on the agenda for the Mumbai meeting.
Congress Leader PL Punia mentioned that the INDIA alliance's Prime Ministerial candidate would be determined after the alliance secures victory in the forthcoming Lok Sabha elections. According to him, the elected MPs will play a role in selecting the Prime Minister.
The INDIA alliance, which stands for 'Indian National Developmental Inclusive Alliance,' is a consortium of 26 opposition parties, including the Congress. Their collective objective is to challenge the NDA led by Prime Minister Modi's Bharatiya Janata Party (BJP) and prevent it from securing a third consecutive term in the 2024 Lok Sabha elections. The alliance's initial meeting took place in Patna on June 23, followed by another in Bengaluru on July 17-18. The upcoming third meeting is slated for August 31 to September 1 in Mumbai.
Also Read: "No action has been taken," JDS targets Siddaramaiah over inaction on Cauvery dispute
Catch all the Latest Business News, Breaking News Events, and Latest News Updates on NewsX