Sonia Gandhi in CWC: "Congress Stands Ready to Write New Chapter of Development with Dignity for Telangana, Nation"
16 September, 2023 | Anupam Shrivastava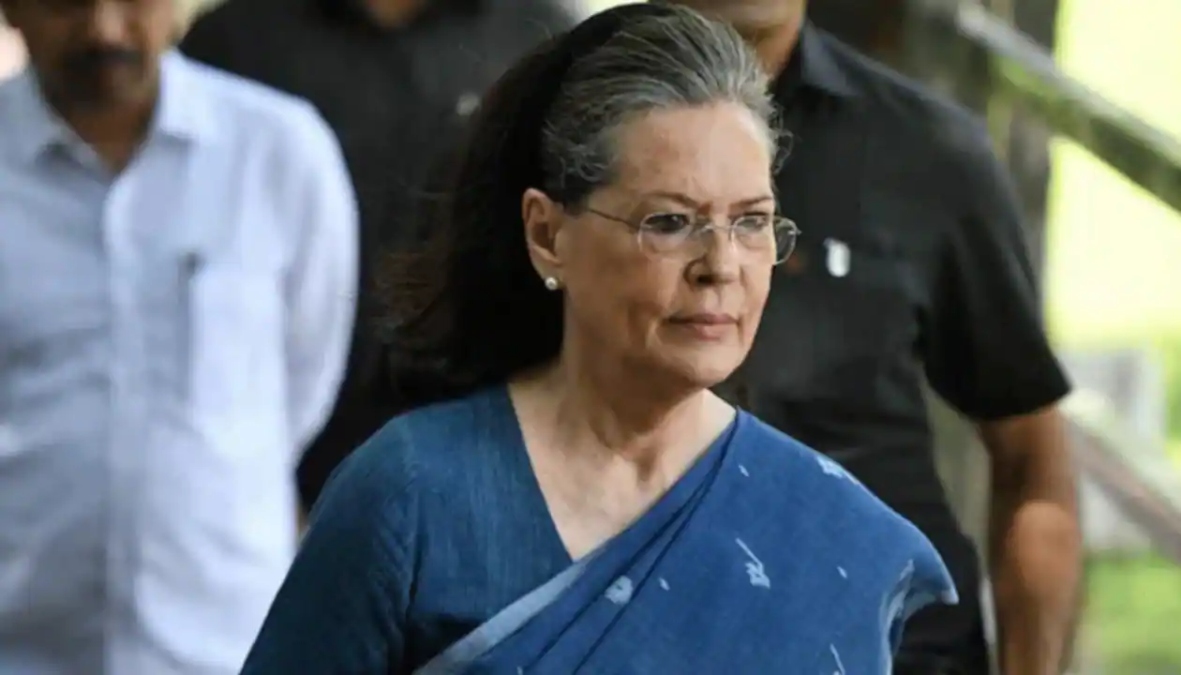 The CWC meeting at Hyderabad has been organized to hold deliberations with the top Congress leadership for upcoming assembly polls in five states.
Before the inaugural meeting of the reconstituted Congress Working Committee (CWC) scheduled in Hyderabad today, Congress Parliamentary Party chairperson Sonia Gandhi expressed her readiness to chart a new path of development with dignity for the people of Telangana and the nation.
Congress leader Mallikarjun Kharge, in his X post (formerly Twitter), conveyed Sonia Gandhi's message in anticipation of the meeting.
In her message, Sonia affirmed her party's commitment to the aspirations of the people of Telangana, stating, "We had made a promise to the people of Telangana. We have fulfilled that promise. Congress has always stood by the aspirations of the people of Telangana. Now it's time to lead the state into a new era of progress and prosperity. The Congress Working Committee stands ready to write a new chapter of development with dignity for all people of Telangana and our nation."
Kharge, meanwhile, emphasized that in alignment with its enduring philosophy, the Congress Working Committee would formulate a comprehensive roadmap to guide the party toward victory and bolster the nation's future.
"Congress fought for and ushered in democracy, social justice, progress and equality in our great nation. We will continue to fight for national integrity and unity in diversity," added Kharge.
The CWC convenes in Hyderabad, sparking enthusiasm among Congress leaders and supporters in Telangana, as the state prepares for upcoming elections later this year.
The Congress's top leadership will deliberate on devising a strategy for the forthcoming assembly polls in five states during the Congress Working Committee meeting.
Significantly, this marks the first gathering of the reconstituted Congress Working Committee under the presidency of Mallikarjun Kharge.
Speaking to reporters before heading to Hyderabad, Kharge confirmed the attendance of Congress leaders, including Rahul Gandhi, Sonia Gandhi, and Priyanka Gandhi, at the meeting.
Sonia Gandhi, accompanied by Wayanad MP Rahul Gandhi, has already arrived in Hyderabad to participate in the meeting.
Kharge stated, "This is the first CWC meeting after I took charge as the party president. An extended working committee meeting will also take place tomorrow where discussions related to the party will be done. Congress leaders Rahul Gandhi, Sonia Gandhi, Priyanka Gandhi and all senior leaders will be present in the meeting and have discussions regarding the upcoming elections in 5 states and plan accordingly. Discussions on the alliance (INDIA) will be done in the next meeting with our partners of the alliance."
An extended CWC meeting is scheduled for September 17, followed by a public rally on the same day.
Following the evening rally, the Congress president will flag off the cavalcades of CWC members, PCC presidents, CLP leaders, and others to 119 Assembly constituencies in Telangana.
Also Read: NIA Raids 30 Locations in Tamil Nadu and Telangana in ISIS Radicalization Probe
Catch all the Latest Business News, Breaking News Events, and Latest News Updates on NewsX