South African President Cyril Ramaphosa Confirms Participation in G20 Summit in India
8 September, 2023 | Anupam Shrivastava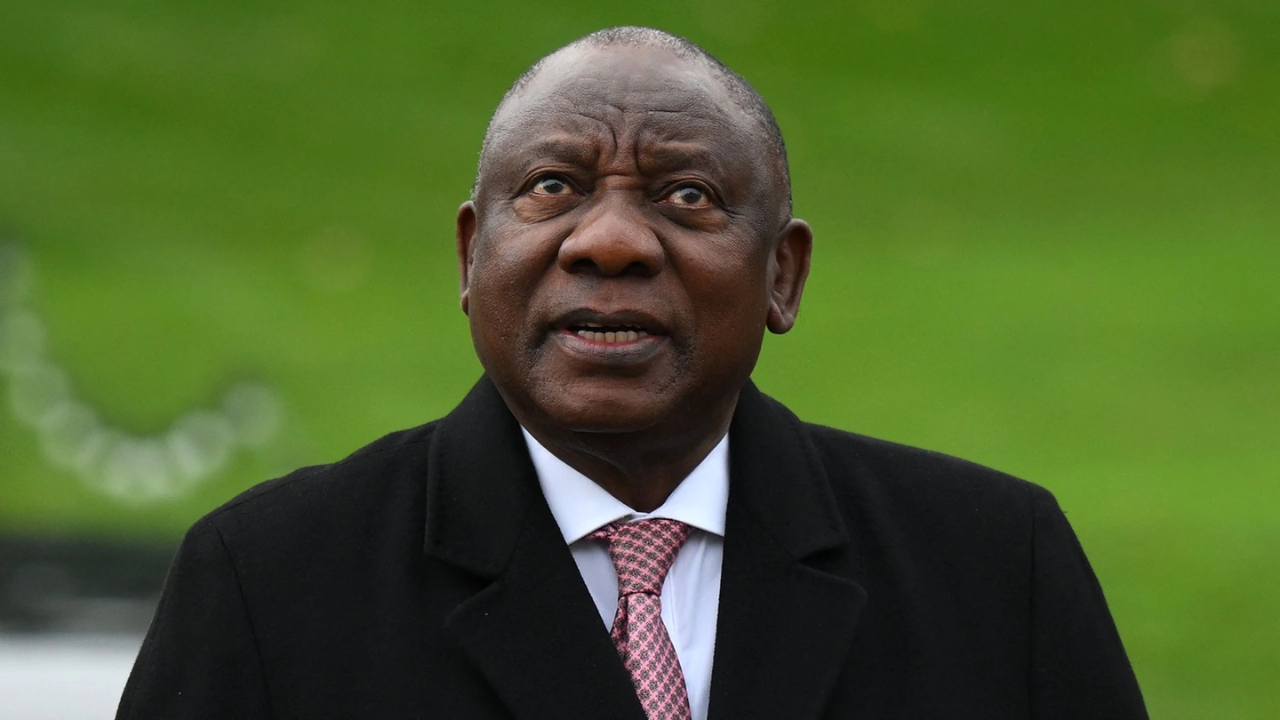 As per the statement released by the South African presidency, President Ramaphosa will be accompanied by Naledi Pandor, the Minister of International Relations and Cooperation.
South African President Cyril Ramaphosa has confirmed his attendance at the G20 Summit in India, scheduled for September 9-10, with the overarching theme of 'One Earth, One Family, and One Future.' In addition to his participation in the G20 Summit, President Ramaphosa will engage in bilateral meetings with Heads of State and Government to fortify South Africa's diplomatic, economic, and cultural bonds.
Supporting President Ramaphosa on this visit will be Naledi Pandor, the Minister of International Relations and Cooperation, as indicated in a statement released by the South African presidency.
"The New Delhi Summit will focus on the key pillars of the Indian G20 Presidency, namely; Accelerated, Inclusive Sustainable and Resilient Growth; Accelerating Progress on Sustainable Development Goals (SDGs); Mainstreaming Lifestyle for Environment (LiFE); Multilateral Institutions for the 21st Century; Technological Transformation and Public Infrastructure; Building Digital Public Infrastructure; Safeguarding International Peace and Harmony; Creating a More Inclusive World, Gender Equality and Empowerment of Women and;  Creating a More Inclusive World,"
Describing the G20 as the foremost forum for international economic cooperation, the statement underscores its pivotal role in shaping and reinforcing global governance on vital international economic matters. Initially, the G20 primarily focused on macroeconomic concerns, but over time, it has broadened its agenda to encompass trade, sustainable development, health, agriculture, energy, environment, climate change, and anti-corruption efforts.
As a G20 member, South Africa's participation aims to provide strategic foresight in establishing an economic and international policy platform that benefits the nation, the African continent, and the broader developing world.
Notably, during last month's BRICS Summit in Johannesburg (held from August 22-24), President Ramaphosa had the opportunity to meet with Prime Minister Narendra Modi. During this summit, he congratulated India on the successful Chandrayaan-3 mission, hailing it as a significant moment for the BRICS family.
It's worth mentioning that following India's presidency, South Africa is slated to assume the G20 presidency in 2025. India took over the G20 presidency on December 1 the previous year, and the country hosted around 200 G20-related meetings across 60 cities nationwide.
The 18th G20 Heads of State and Government Summit, to be held in New Delhi, will bring together leaders from across the globe, culminating a year of G20 engagements involving ministers, senior officials, and civil society. The summit's conclusion will witness the adoption of a G20 Leaders' Declaration, reaffirming leaders' commitment to the priorities discussed and agreed upon in various ministerial and working group meetings.
Also Read: US, India, Saudi and others Likely to Discuss Joint Infrastructure Project Linking Railways and Ports
Catch all the Latest Business News, Breaking News Events, and Latest News Updates on NewsX