Spain's Snap Elections Commence Amid Speculation of Right-Wing Party 'Vox' to Power
23 July, 2023 | Don Tomslee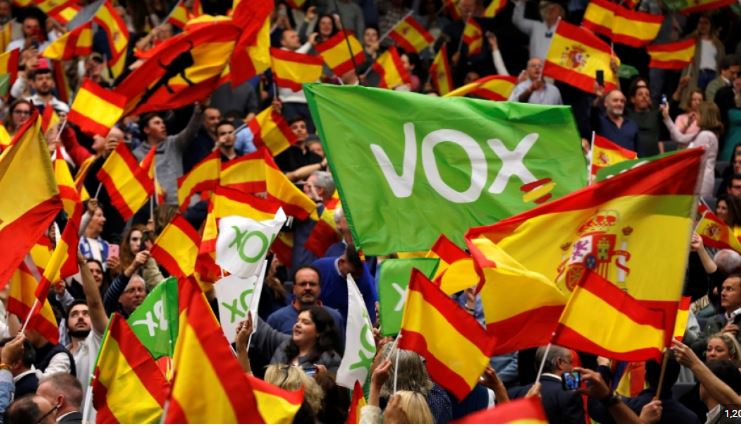 Potential PP-Vox government would represent a significant rightward shift for another EU member
The likelihood of a far-right government is the first factor in Spain's general election, which could be decided at the last minute, according to media.
The conservative Popular Party (PP) of Alberto Nunez Feijoo is generally predicted to win the election, but surprising outcomes may be in store. Experts predict that the outcome of the 350-seat parliament will be determined by fewer than a million votes and fewer than 10 seats.
Following the Left's dismal showing in the local and regional elections held in May, socialist Prime Minister Pedro Sanchez called a special election.
It will be the first time a far-right party has occupied office since Francisco Franco's dictatorship ended in the 1970s when the far-right Vox party joins forces with the centre-right Partido Popular (PP) party to create a government.
Media reports that 37.4 million eligible Spaniards can cast ballots on Sunday in mainland Spain. All 350 seats in the lower house of parliament, in addition to 208 of the 265 seats in the upper chamber, will be up for election. Voters for the lower house must select a party rather than a single candidate, in contrast to the upper chamber where they can choose up to three regional senators.
King Felipe VI will meet with party leaders to choose a candidate after the winner has had three weeks to formally form their government.
The Prime Minister, Pedro Sanchez, arrived at a voting location in Madrid on Sunday to cast his vote.
At polling places in Madrid, right-wing PP leader Alberto Nunez Feijoo and Vox party member Santiago Abascal also cast ballots.
Vox would require coalition to win elections
Media reports that if Alberto Nunez Feijoo, the head of the right-wing PP, is heavily favoured in the polls, it is not expected that his party would obtain a majority.
It would need PP to create a coalition government with the far-right Vox party.
A potential PP-Vox government would represent a significant rightward shift for another EU member, continuing a recent trend in Sweden, Finland, and Italy.
However, nations like Germany and France are worried about the potential impact of the change on EU immigration and climate policies, media reported.