Sri Lanka: New PM Dinesh Gunawardena, 17 ministers take oath
22 July, 2022 | Pravina Srivastava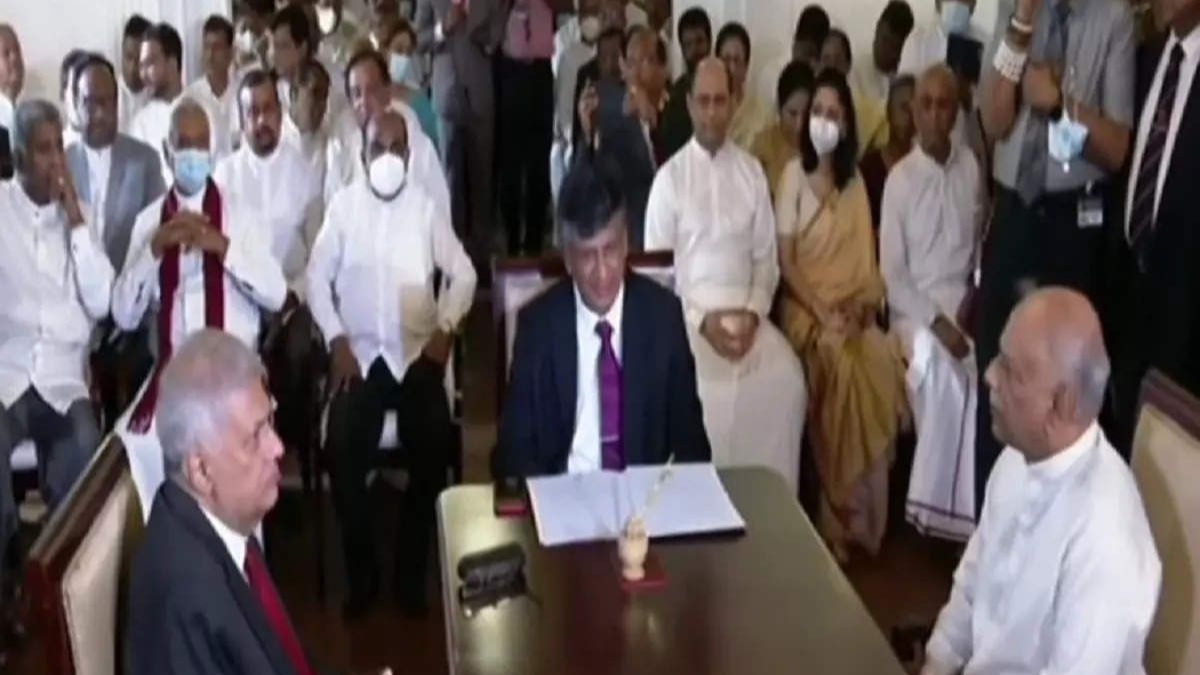 President Ranil Wickremesinghe swore in Dinesh Gunawardena as Prime Minister of Sri Lanka today
President Ranil Wickremesinghe swore in Dinesh Gunawardena as Prime Minister of Sri Lanka today, along with 17 other cabinet members.
In front of other senior lawmakers, Gunawardena, a politician of Sri Lanka Podujana Peramuna (SLPP) party, took his oath in Colombo. Gunawardena is also in charge of public administration, home affairs, provincial council, and local government in addition to serving as Prime Minister.
Other ministers included Douglas Devananda (for fisheries), Susil Premajayantha (for education), Bandula Gunawardena (for transportation, highways, and media), Keheliya Rambukwella (for health and water supply), Mahinda Amaraweera (for agriculture, wildlife conservation, and forest preservation), Wijeyadasa Rajapakshe (for justice, prisons, and constitutional reforms), Harin Fernando (for tourism and lands), Ram (External Affairs).
Among other ministers to take the oath of office are Vidura Wickramanayake (Buddha Sasana, Religious and Cultural Affairs), Kanchana Wijesekera (Power and Energy), Naseer Ahamed (Environment), Roshan Ranasinghe (Sports and Youth Affairs, and Irrigation), Manusha Nanayakkara (Labor and Foreign Employment), Tiran Alles (Public Security), and Nalin Fernando
Wickremesinghe was chosen by parliament to lead the island country as president on Wednesday. On Thursday, he took the oath of office.
Following the departure of Gotabaya Rajapaksa as president last week amid significant economic crisis in the nation, Wickremesinghe garnered 134 votes during the voting on Wednesday.
Gotabaya Rajapaksa, the former president of Sri Lanka, left the island nation to the Maldives before taking a flight to Singapore last week after his official mansion in Colombo was assaulted by tens of thousands of enraged demonstrators. When Rajapaksa left the country, he offered to resign.
Due to a scarcity of essential manufacturing inputs, a currency devaluation of 80% since March 2022, a lack of foreign reserves, and the country's failure to pay its international debt commitments, Sri Lanka's economy is preparing for a rapid contraction.
The people of Sri Lanka, who are now experiencing great economic hardship, are still unsure about the country's future as it struggles to get back on track following the election of a new President.