Sri Lankan protesters find millions of rupees from Gotabaya Rajapaksa's house amid economic turmoil
10 July, 2022 | Pravina Srivastava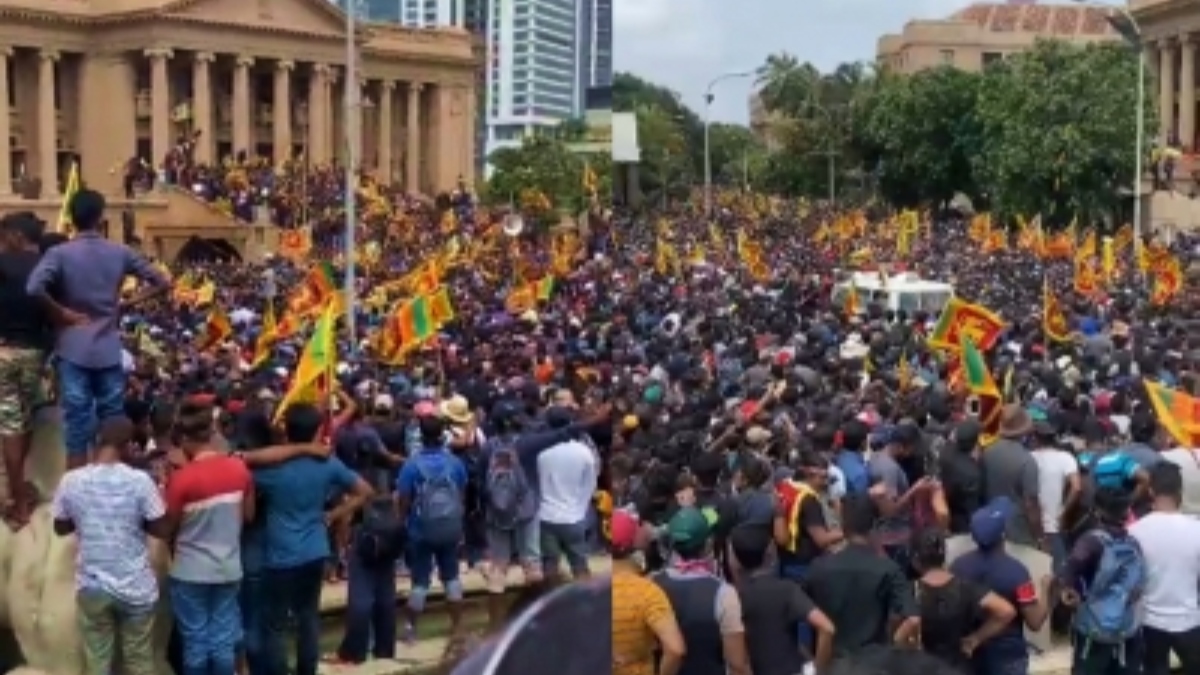 According to local media, they claimed to have retrieved a sizable quantity of money from the mansion
In the midst of the greatest economic crisis the nation has ever experienced, protesters broke into President Gotabaya Rajapaksa's home on Saturday. According to local media, they claimed to have retrieved a sizable quantity of money from the mansion.
The confiscated money was reportedly given to the security units, according to Sri Lanka's daily newspaper Daily Mirror. Following the unrest on Saturday, when tens of thousands of demonstrators surrounded his official mansion in Colombo's capital city and forced him to flee to an unidentified location, several dramatic footage has been making the rounds on social media.
They broke into President Gotabaya Rajapaksa's home with the demand for his resignation, smashed down police-erected security barriers, jumped in the pool, and ransacked his kitchen and residence.
According to the news source, demonstrators can be seen in one of the social media videos counting the bills they say were found in the President's official house.
General Shavendra Silva, the Chief of Defence Staff (CDS), pleaded with all residents to help the police and armed forces in order to keep the nation peaceful. In a special speech attended by Tri Force Commanders, he delivered these remarks.
However, Harin Fernando, the minister of tourism and lands for Sri Lanka, and Manusha Nanayakkara, the minister of labour and foreign employment, announced their decision to resign from their positions as ministers with immediate effect.