No Other Option – Why Punjab won't stop stubble burning
3 November, 2022 | Pranay Lad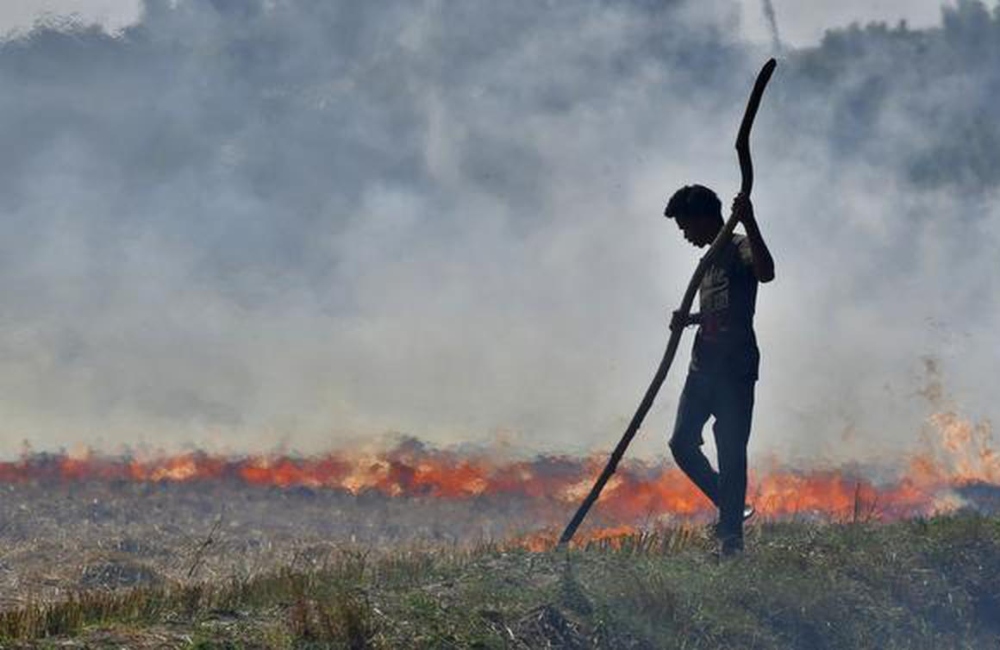 Punjab has witnessed a surge in stubble burning by 18.5%. Amid the political blame game, farmers state that they have no other option.
As soon as one enters Punjab from Harayana via the national highway, either side of the roads is a delineation of a pastoral apocalypse – black fields, flashes of fire, smoky skies – much before approaching Sangrur district, home constituency of Chief Minister Bhagwant Mann.
According to the satellite images, Sangrur stands out as the place where most of the stubble burning is taking place, which isn't the only case of stubble burning in the state.
As the political blame game rises amid this time of the year, farmers plead their case claiming they don't have any other option than swallowing the smoke billowing around them. The farmers are well aware of the fact that stubble burning is harmful to the environment, but they claim that the lack of alternatives and false promises from the government, leaves them with no choice.
Other states that have registered "active fire occurrences owing to rice residue burning" this season pale in comparison to Punjab; although Haryana had 2,083 incidents, Uttar Pradesh, Rajasthan, and Madhya Pradesh each had 777, 345, and 972 incidents.
Punjab recorded over 1,842 rice residue fire incidences on Tuesday alone after two of the previous five days saw over 2,000 flames. Sangrur and Patiala districts are two of the state's worst offenders, so to speak.
In response to incidences involving stubble burning, the Punjab government has reacted harshly, suspending a number of Agriculture Department employees on Sunday for suspected negligence of duty, including Harbans Singh, the chief agriculture officer of Sangrur.
Other authorities ThePrint talked with claimed that this was unjust and attributed the situation to "politics" and obstinate farmers' unions.
"Spreading awareness is our responsibility. We've planned camps and occasionally visited the ground to meet individuals. However, the pollution control board has the authority to intervene, according to Amarjeet Singh.
Another top official from the Patiala Agriculture Department remarked, "We are caught in the midst. "The government wants reform, but farmers cannot be targeted for action."
This official was likewise angry about his coworkers' suspension. "Despite our best efforts, we are still suspended. How can we affect change if we lack the ability to act? The official said, "The obstacle to reform is the game of politics and vote banks.
He claims that the central government's decision to remove the three agricultural laws in response to farmer protests has given farm unions more clout. "Farmers frequently surround us in fields and won't let us go. To return, we must enlist the assistance of the police, the Patiala official stated.

­