Surat Resident Arrested for Pretending to be ISRO Scientist in Chandrayaan-3 Mission
30 August, 2023 | Akshara Tyagi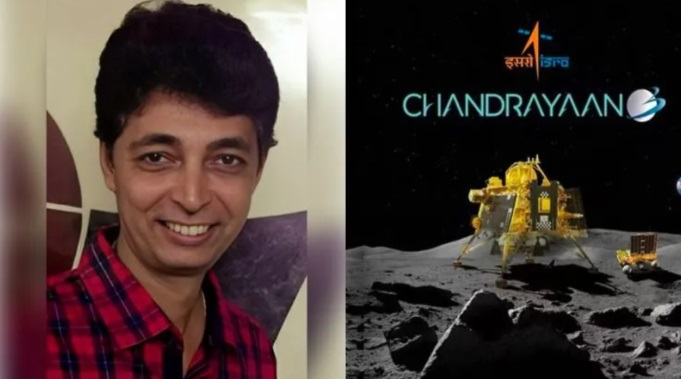 Private tutor accused of impersonating Isro scientist, falsely claiming moon mission design credit
A private tutor, alleged to have impersonated a scientist affiliated with the Indian Space Research Organisation (Isro) and falsely claimed credit for designing the Chandrayaan-3 moon mission's lander module, was apprehended in Surat on Tuesday.
The accused, identified as Mitul Trivedi, utilized this guise, purportedly that of an Isro scientist, to attract students to his tuition classes in Surat. Following his public appearances and interviews with local media, where he asserted his involvement in Chandrayaan-3 after the successful lunar landing on August 23, a complaint was lodged against him.
Trivedi supposedly presented himself as the "assistant chairman" of Isro's "Ancient Science Application department" and even produced a forged appointment letter dated February 26, 2022, in an attempt to substantiate his claims.
However, investigations have established that he had no genuine association with Isro's Chandrayaan-3 initiative and had disseminated false information about his role, including falsely presenting a letter related to Isro's upcoming project "mercury force in space."
These fabricated assertions had negative consequences, tarnishing the reputation of the esteemed institution headquartered in Bengaluru. The Surat city crime branch initiated a First Information Report (FIR) against the accused under sections 419 (cheating by impersonation), 465 (forgery), 468 (forgery for the purpose of cheating), and 471 (using forged document as genuine) of the Indian Penal Code (IPC).
The accused, known for his tuition classes, exploited these claims to attract students and also held fraudulent BCom and MCom degrees. Ongoing investigations are underway to uncover further details.
Also Read: Hurricane Idalia expected to make landfall as "extremely dangerous" Category 4 storm
Catch all the Latest Business News, Breaking News Events, and Latest News Updates on NewsX