Taiwan's Vice President Lands In US On The Way To Paraguay, China Raises Strong Objection
14 August, 2023 | Akshara Tyagi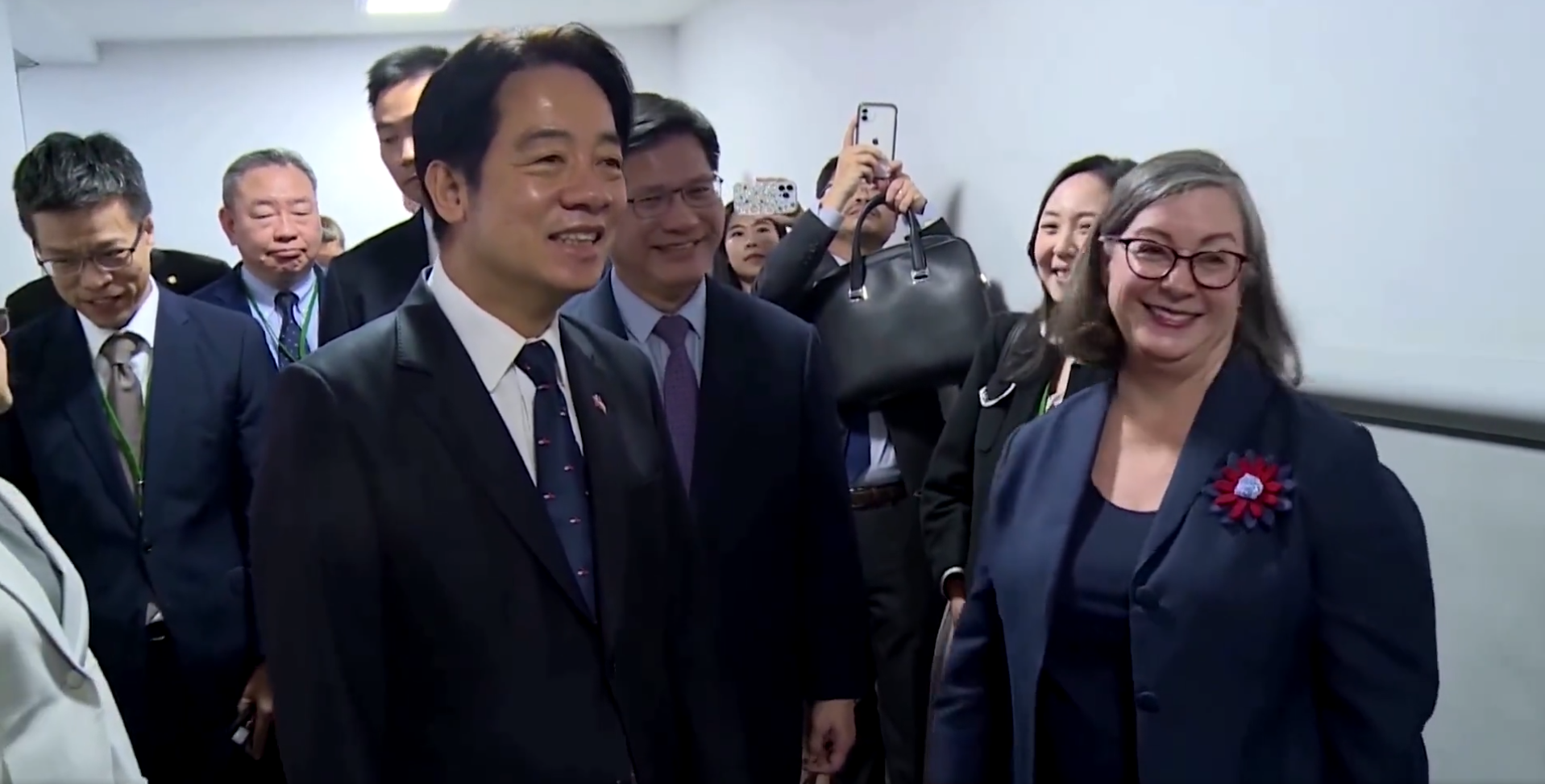 Shortly after Lai's arrival, china's foreign ministry said it "firmly opposes' any official interaction between the US and Taiwan and any "Taiwan independence" separatists to the US."
Taiwan's Vice President, William Lai, has arrived in New York, marking the beginning of a delicate layover in the United States. China has criticized this move, and Taiwanese officials are concerned that it might lead to increased Chinese military actions around the island, which is under democratic rule.
Lai, who is a leading contender for Taiwan's upcoming presidential elections in January, is formally making transit stops in the U.S. as part of his journey to and from Paraguay. He is attending the inauguration of Paraguay's president, Santiago Pena, next week.
During his journey to Paraguay, where he will witness President Pena's inauguration on August 15, Lai arrived in New York on Saturday. Notably, Paraguay serves as Taiwan's exclusive ally in South America. Paraguay stands out as one of the few remaining nations upholding official diplomatic relations with Taiwan.
Ahead of Lai's arrival, US government officials said they expected his transit to occur "without incident"
"These transits of senior officials are unofficial, in keeping with our US One China Policy," a senior administration official told on July 16, calling such transits "fairly common".
China's ruling communist party claims Taiwan as part of its territory, despite never having controlled it, and has not renounced the use of force to take the self-ruled island.
Shortly after Lai's arrival, china's foreign ministry said it "firmly opposes' any official interaction between the US and Taiwan and any "Taiwan independence" separatists to the US."
The ministry also said Taiwan was the "core of the core interests of China" and urged the US to abide by the one-china principle-adding it was "closely following" developments.
Journeys made by Taiwan's officials to the United States are termed "transits" rather than visits. This is because the U.S. lacks official diplomatic ties with Taiwan's government, and these layovers occur as part of informal trips while en route to another location.
Lai is scheduled to transit via San Francisco on August 16 during his journey back to Taipei. This information was communicated by Taiwanese Vice Foreign Minister, Alexander Yui, in a press briefing earlier this month.
Also Read: 15th BRICS Summit in Johannesburg, What's on Agenda?