Tamil Nadu: NEET suicide deaths hits 16, CM MK Stalin makes special appeal to president
14 August, 2023 | Gautam Thakral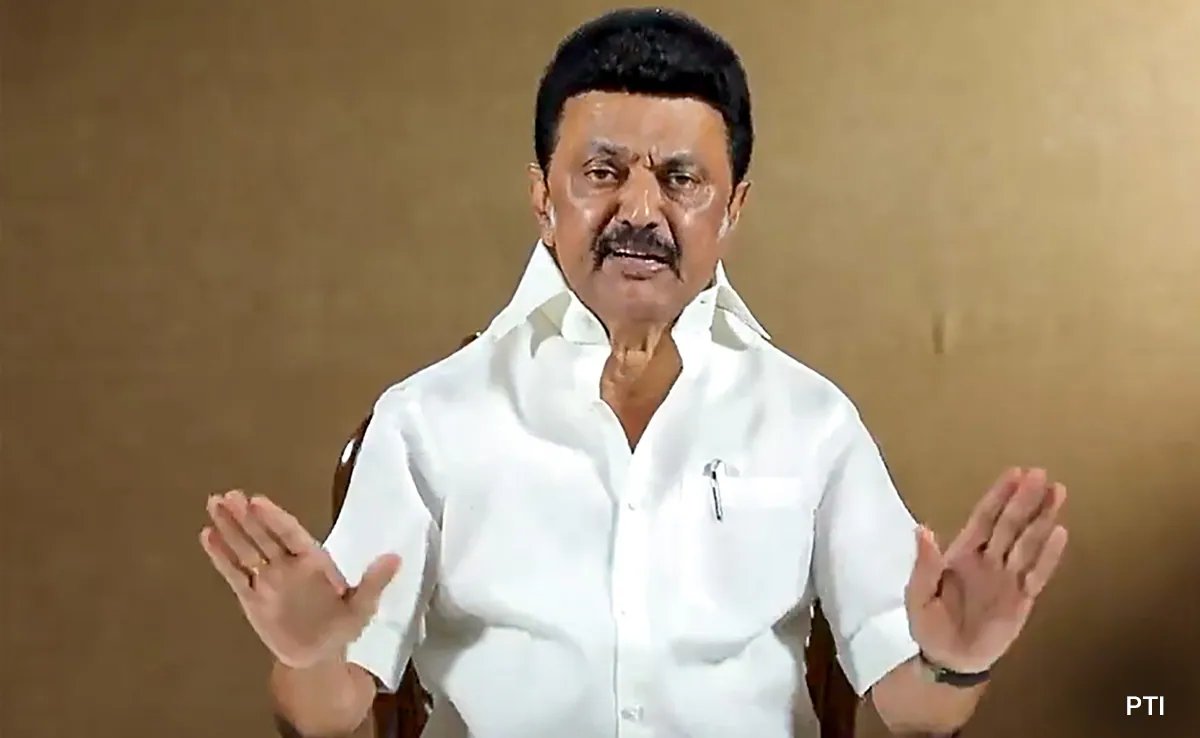 NEET suicide deaths hits 16, CM MK Stalin makes special appeal to president
Tamil Nadu Minister Udhayanidhi Stalin criticised the Central government on Monday after a father and son died as a result of NEET results. He added that the state would fight the exams "legally" and claimed that NEET first victimised children before sending parents into the bottomless pit as well.
In addition, he stated that the Central government needed to comprehend the mental health of Tamil Nadu pupils and their families.
Minister Udhayanidhi Stalin remarked, "From the beginning, we are against the NEET exam," when addressing to the media. After failing NEET twice, Krombettai resident Jagatheeswaran committed himself. His father Selvasekar also took his own life this morning. We intend to challenge the NEET test through the judicial system.
NEET victimised the kids, and it hurts to see the parents being executed in the same pit. Numerous student suicides are recorded each year. The mental health of Tami Nadu students and their parents should be understood by the Union government."""
Further, he said that the Governor had neglected his responsibility by shelving and sending back NEET twice before the Tamil Nadu Legislative Assembly.
"The day is not far when Tamil Nadu students will end the dream-killing streak. The solution to this will definitely happen after the 2024 Lok Sabha elections. Therefore, as your brother, I request you to be self- confident and self-confident", he added.
Today at Chennai's Crompet Government Hospital, the Minister paid his last respects to the dead and presented flowers in his honour. After paying the last respects, the Minister said, "Our CM have appealed to students today morning to not take any false decision, good things will happen soon. I appeal to the Centre that they give an exemption for Tamil Nadu in NEET Exam. The Governor also should understand why a parent raised this NEET issue. Governor have not yet tried to understand the mental state of Tamil Nadu people. He is living in another world. We have already lost more than 20 lives in the past 4-5 years, so Governor should please understand it at least now.
After being pressed by the Chief Minister, he finally sent the NEET bill to Delhi after holding it back for a very long period. He continued by saying that the BJP-led federal government should choose the best choice.
In light of the escalating number of student suicide cases, Tamil Nadu Chief Minister MK Stalin earlier today gave the assurance that NEET might be eliminated. He also cautioned the students to stay away from suicide ideas.
"Have confidence, do not have suicidal thoughts. Do not think of losing your life in any situation. Definitely, we can remove NEET which proves to be an obstacle to your goals. The Tamil Nadu government is working vigorously towards that," CM said in a statement.
His comments were made after an applicant committed himself in Chennai, Tamil Nadu, on Sunday after failing the exam twice. His father also committed suicide the next day on Monday.
Also Read: India at 76th: Key Achievements and Progresses So Far
Catch all the Latest Business News, Breaking News Events and Latest News Updates on NewsX)