Iranian who inspired 'The Terminal' dies at Paris airport
13 November, 2022 | Pranay Lad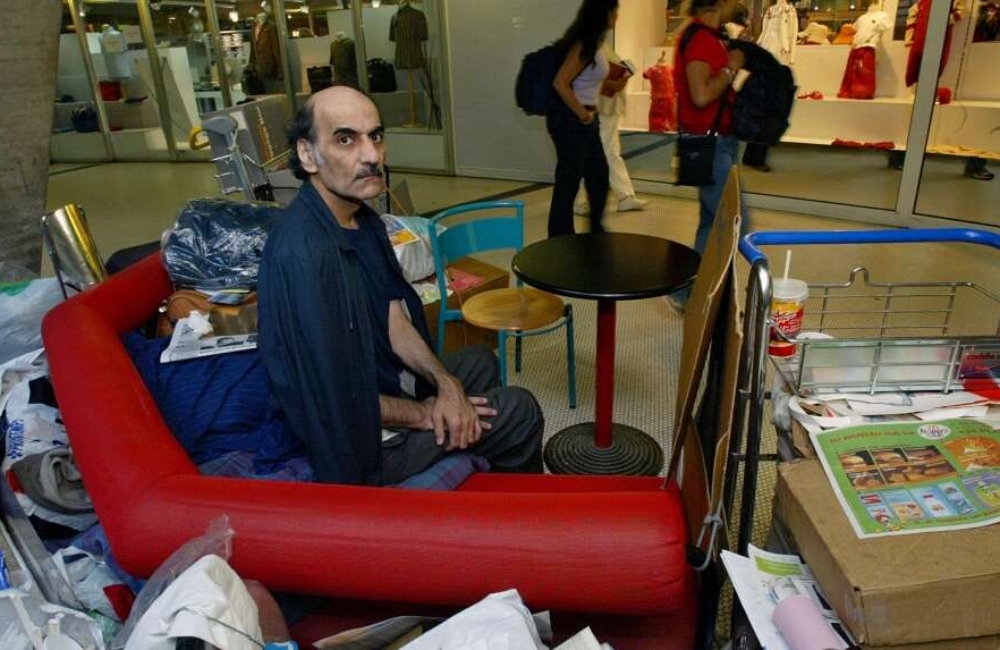 The Steven Spielberg movie "The Terminal" was based on the life of an Iranian man who spent 18 years living in the Charles de Gaulle Airport in Paris. The Iranian died on 12 Nov 2022.
Iranian man who spent 18 years living in Charles de Gaulle Airport in Paris and whose story served as a loose inspiration for Steven Spielberg's movie "The Terminal" passed away on Saturday, according to officials.
Around noon, Mehran Karimi Nasseri passed away from a heart attack in Terminal 2F of the airport, according to a representative of the Paris airport authorities. He was treated by police and a medical crew, but they were unable to save him, the official claimed. The official was not allowed to have his or her name made public.
From 1988 to 2006, Nasseri resided in Terminal 1 of the airport, initially out of the law since he lacked residency documents and then by apparent choice.
He slept on a red plastic bench every year, making friends with airport officials, taking showers in the staff bathrooms, journaling, reading periodicals, and watching the passing travellers.
He was given the nick of Lord Alfred by the staff, and he quickly gained notoriety among travellers.
In 1999, while sitting on a bench and smoking a pipe, he told The Associated Press, "Eventually, I will leave the airport. I appear frail with long thin hair, sunken eyes, and hollow cheeks. However, I have yet to receive a passport or transit visa.
To an Iranian father and a British mother, Nasseri was born in 1945 in Soleiman, a region of Iran that was then governed by the British. In 1974, he left Iran to attend college in England. He claimed that upon his return, he was deported without a passport and imprisoned for engaging in anti-Shah protests.
He submitted applications for political asylum in many European nations. He received refugee credentials from the UNHCR in Belgium, but he claimed that his briefcase, which contained the refugee certificate, was taken in a Paris railway station.
He was later detained by French police, but they were unable to transfer him anyplace since he lacked identification. In August 1988, he found himself at Charles de Gaulle and remained.
He spent years in a legal grey area due to more inept bureaucracy and stricter immigration restrictions in Europe.
He spoke of his amazement and anxiety upon receiving his refugee papers as well as his hesitation to leave the airport. He allegedly refused to sign them and remained there for several more years before being admitted to the hospital in 2006 and moving on to a refuge in Paris.
Those who made friends with him in the airport claimed that the years spent residing in the roomless area had a negative impact on his mental health. In the 1990s, the airport doctor expressed concern for his physical and emotional well-being and labelled him as "fossilised here." He was compared to a prisoner who couldn't "live on the outside" by a fellow ticket agent.
According to the airport employee, Nasseri had returned to residing at Charles de Gaulle in the weeks prior to his passing.
The Tom Hanks-starring 2004 film "The Terminal," as well as the French film "Lost in Transit" and the opera "Flight," were all partially based on Nasseri's bizarre narrative.
Hanks portrays Viktor Navorski, a man who, upon arriving at JFK airport in New York from the imaginary Eastern European nation of Krakozhia, finds that all of his travel documents have been rendered invalid by an overnight political revolution. Viktor is thrown into the international lounge of the airport and instructed to remain there until his status is resolved, a process that takes time as the disturbance in Krakozhia persists.